Florian Zeller is a name familiar to MTC audiences after our 2017 co-production of his play, The Father. Since then his star has been continuously on the rise and saw the film adaption of that play take home this year's Academy Awards for Best Adapted Screenplay and Best Actor. Another of his plays is currently receiving a film adaptation as well.
Zeller is a towering talent and The Truth reinforces his deft skill of drawing audiences into layered stories which are never as straightforward as they appear. We are thrilled to be producing this play in its English translation by Zeller's long-time collaborator and co-Academy Award-winner, Christopher Hampton.
In The Truth, comedy shines through the underlying bed of deception and marital manipulations, and with a cast featuring the comic pedigree of Michala Banas, Stephen Curry, Bert LaBonté and Katrina Milosevic you really are set for an enjoyable night at the theatre.
Directed by Sarah Giles, this production is the fourth Australian premiere in our 2021 program, and the second in our Act 2 suite of six productions. The Truth and other international works are beautifully complemented by an array of new Australian plays being presented in the months ahead.
If you're yet to subscribe, we urge you to do so as soon as possible. Subscriptions are selling very fast and to allay any concerns in these uncertain times, we have increased flexibility on ticket exchanges, so you can now change your ticket online with a mere 24 hours' notice for all Act 2 productions. In addition, in the event you are prevented from attending either due to lockdowns imposed or by illness due to COVID-19, we will make whatever accommodations we can to ensure you get the most out of your 2021 subscription. So secure the best seats for your selection of plays now, and we will make sure you have the flexibility you need should your plans change.
Thank you for joining us for the second production of the 2021 Season's Act 2, and enjoy the show!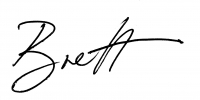 Brett Sheehy AO
Artistic Director & CEO
Virginia Lovett
Executive Director & Co-CEO
Published on 15 June 2021