MTC is committed to making performances accessible to the widest possible audience, offering audio description, tactile tours, Auslan interpretation, open captioning, hearing assistance and wheelchair and mobility access.
You can learn more about these services in the sections below.
Audio description and tactile tours


Vision Australia provides free audio description for people who are vision impaired, for specific performances. They are narrated by volunteer audio describers who describe actions, expressions and gestures during gaps between dialogue throughout the performance. If you would like to utilise this service, please notify our Box Office staff when booking your tickets so we can ensure a small audio receiver is available for you. You can collect the receiver upon arrival at the theatre.
Tactile tours of the stage run prior to the Saturday matinee audio-described performances. The tours commence one hour before the designated performance. Guests are given a tour of the stage and invited to touch the sets, costumes and props while the Stage Manager, and often cast members, describe them.
Assistance animals are welcome at all venues and water bowls can be provided upon request.
For more information about this service, please call Southbank Theatre on 03 8688 0800 or email us at mtcticketing@mtc.com.au.
Upcoming Audio Described and Tactile Tour performances can be found on all our online calendars, marked with 'AD'.
Auslan interpreted performances

Auslan is the Australian sign language for people who are Deaf. MTC partners with Arts Centre Melbourne and Auslan Stage Left to offer Auslan interpreted performances for some shows, where an interpreter stands to the side of the stage and interprets the performance to any patrons sitting in the auditorium who may be using the service.
For more information or to book tickets, please contact us via mtcticketing@mtc.com.au or 03 8688 0800, or Arts Centre Melbourne on 03 9281 8000 (TTY 03 9281 8441).

With the expertise of the Captioning Studio, most MTC productions are captioned via an on-stage screen. During these performances, text is displayed on a screen to the side of the stage, relaying actors' dialogue, nuances, music and sound effects.
Where possible, seats near the screen are held for those who require them. The position of the screen can change for each production depending on the set design, so we recommend that you contact us if you wish to view the captions so we can ensure appropriate seating is made available.
A list of upcoming captioned performances is below, and you can also find them on all our online calendars, marked with a 'OC'.
For more information, contact Southbank Theatre on 03 8688 0800 or mtcticketing@mtc.com.au, or Arts Centre Melbourne on 03 9281 8000 (TTY 03 9281 8441).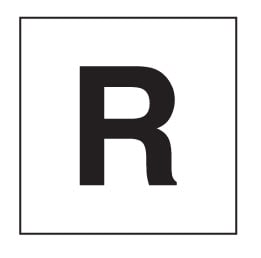 Relaxed performances are for everyone who will benefit from a more relaxed environment but are specifically designed to welcome patrons with autism spectrum disorder (ASD) or those who experience sensory sensitivity. Sound and lighting cues are adjusted to be less startling and patrons can leave the auditorium if they need a break. There is a relaxed attitude to noise, doors remain open and a designated quiet area is available on arrival and during the show. A pre-show Visual Story is available for patrons to prepare for their visit and the performance.

Hearing assistance can be provided for all productions in the form of a closed system Listen Pack at Southbank Theatre, and an FM Hearing Loop or Listen Pack at Arts Centre Melbourne. There is no extra charge for this service, simply ask theatre staff for assistance when you arrive.
Wheelchair and mobility access

MTC productions are staged at Southbank Theatre and Arts Centre Melbourne. Facilities for wheelchair access and seating that allows more room for the use of mobility aids are available in all theatres, for all performances (subject to availability).
At Southbank Theatre, wheelchair access is via the front entrance on Southbank Boulevard, and at Arts Centre Melbourne via the front entrance on St Kilda Road or via the carpark. Southbank Theatre and Arts Centre Melbourne have lifts to all levels. The foyers within Southbank Theatre and Arts Centre Melbourne offer tables and chairs at wheelchair height and Southbank Theatre also has a low bar service area.
Taxis can be flagged outside the venues or can be booked by theatre staff upon request.
Arts Access Victoria
Arts Access Victoria is the State's leading arts and disability organisation. They are focused on building the capacity of the arts, disability, community and education sectors to increase the participation of people with a disability in arts and culture.
You can contact Arts Access directly on Voice: 9699 8299 or TTY: 9699 7636, or email info@artsaccess.com.au.
Companion Card
Companion Cards are issued to people with a significant, permanent disability, who can demonstrate that they are unable to access most community activities and venues without attendant care support. MTC offers Companion Card holders a free ticket for their companion to attend the performance and assist with their access needs. Learn more about Companion Card bookings.
Want to explore Southbank Theatre?
Prepare for your visit to Southbank Theatre with our virtual tour. Explore our two performance spaces – the Sumner and the Lawler – as well as bars, foyers, function spaces, the MTC Box Office and backstage areas like the dressing rooms.
Made possible by Virtual School Victoria and the Victorian Department of Education and Training.