In the lead up to Stephen Nicolazzo's vivid revival of the 1970s classic, Abigail's Party, we asked some lifestyle experts to help us put together the Perfect 70s Party Guide. As you prepare the menu for your guests, listen to Food Educator and author Alice Zaslavsky as she chats with one of Melbourne's best-loved food writers, Rita Erlich about the decade's culinary experiments.
If you thought 70s food in Australia was about pineapple and jelly, you weren't there…
Gee, was I wrong about 70s food. I had all these threads of conversation ready to go about pineapple sticks and frankfurter hedgehogs… In my mind, it was all Mad Men (the later years) and That 70s Show (for obvious reasons). And then Rita Erlich (Co-Editor of The Good Food Guide for a decade and a half!) blew my mind.
What struck me most about our expectations of the decade in food, is how much it's informed by our British and American cousins. Yet, in 45 years, if somebody dared to say that food in our decade was about rainbow bagels and freak-shakes, I'd blow a gasket! (Because we'll all be robot zombies by then, obviously)
The 70s were about experimentation, in all its forms. And when it came to food, that meant a chance to explore cuisines other than your own, and show off how well travelled you were. For Aussies, that meant less pineapple, more pithivier. But in other parts of the world, like the UK, where Abigail's Party is set, tropics were exotic… though it doesn't seem like the dinner table dynamics varied much at all.

HEAR FROM ALICE & RITA

ABOUT ALICE ZASLAVSKY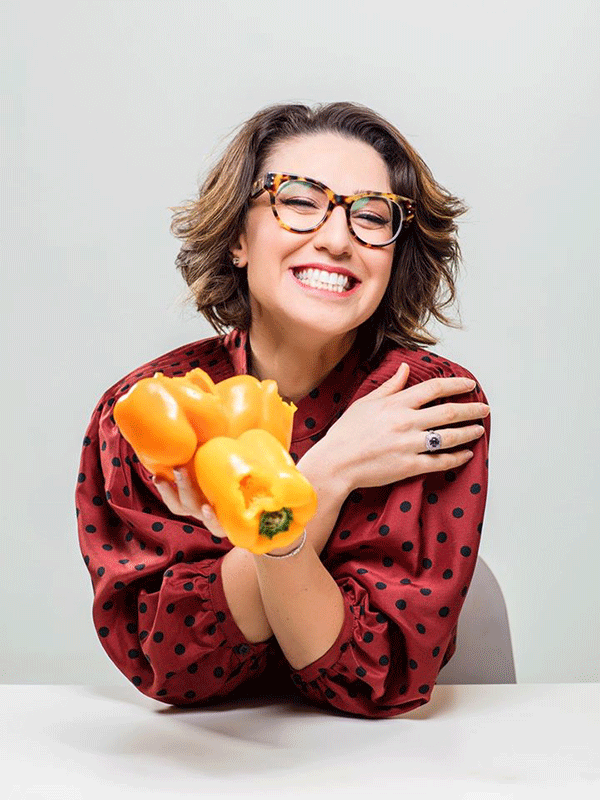 Since leaving her School Teacher days behind to become a Life Teacher (punctuated by a brief turn on MasterChef Australia), Alice Zaslavsky has had the opportunity to take her meals and musings to an international audience, through writing articles, a best-selling book Alice's Food A-Z, presenting on TV and at live gigs, as well as being generally funny (and hungry!) on the intergoogle as @aliceinframes. Alice's free digital food education program for primary schools, Phenomenom, designed to change the conversation around vegetables for kids launches in Term 2, 2018. You can learn more about Alice Zaslavsky at aliceinframes.com.
Published on 27 March 2018