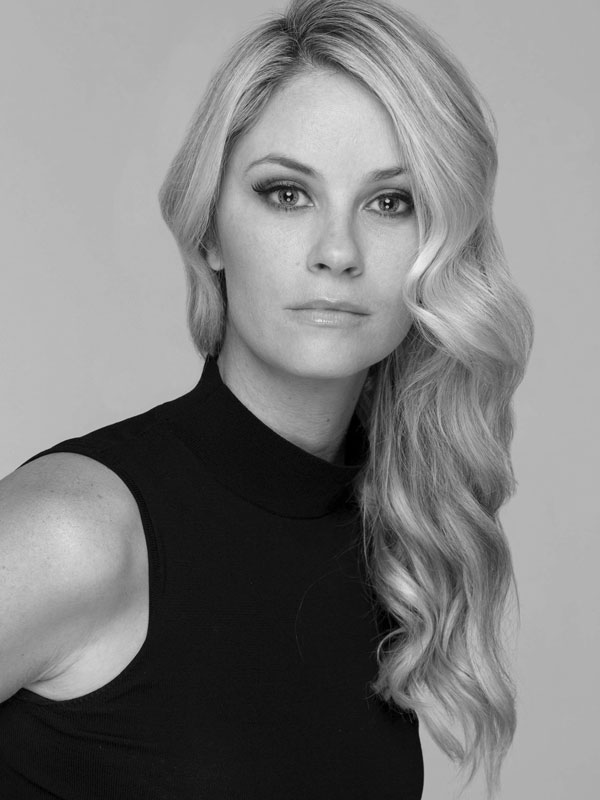 Christie Whelan Browne has a history of comic roles with MTC. Her 2010 MTC debut as The Drowsy Chaperone_'s Broadway showgirl Janet van de Graaf, opposite Geoffrey Rush, earned her a Helpmann Award nomination and led to her being cast as Gwendolen Fairfax in Simon Phillips' _The Importance of Being Earnest. Now, having appeared across stage and screen – silver, small and digital – she returns to MTC to open Season 2017 as the iconic Billie Dawn in the Broadway comedy Born Yesterday.
Throughout the play's history, Billie Dawn is a role that has attracted some of the finest comic talents. When Jean Arthur dropped out of the original production during out-of-town tryouts, it opened on Broadway in 1946 with the then-unknown Judy Holliday. Four years later, Judy Holliday accepted the Academy Award for Best Actress for the film adaptation, unexpectedly defeating Gloria Swanson (Sunset Boulevard), Eleanor Parker (Caged) and both Anne Baxter and Bette Davis (All About Eve). In its two major Broadway revivals, the 1989 and 2011 Billie Dawns, Madeline Kahn and Nina Arianda, both garnered critical acclaim and Tony Award nominations.
Director Dean Bryant, MTC Associate Director, is eager to see Whelan Browne transform into Billie Dawn. 'It's like the Hedda Gabler of comedic female roles and I'm really excited to give MTC audiences a chance to see an actor they've loved, blossom in this beautiful role.'
'A massive shift occurs in this seemingly simple woman over the course of the play. She literally educates herself into becoming a brilliantly smart citizen, turning the tables on the men who would keep her in her place. She ends up taking full control of herself and her position in the world.'
It was these elements that drew Christie Whelan Browne to the character. 'I was drawn to the idea of a woman who has accepted a life for herself, then realises there is so much more for her and so much more she has to offer. It's empowering,' she says. 'She proves everyone, including herself, wrong by showing what she is truly capable of.'
The year leading up to her return to MTC in The Odd Couple was a busy one for Whelan Browne, who had roles in Channel Ten's The Wrong Girl, the return production of Eddie Perfect's The Beast as well as the web series The Drop Off. She relishes working across a variety of mediums. 'I love it. I think that's how you stay in work! Doing it all means you can stay busy. Born Yesterday will be my third play in a row – the longest I've been in one medium in years.'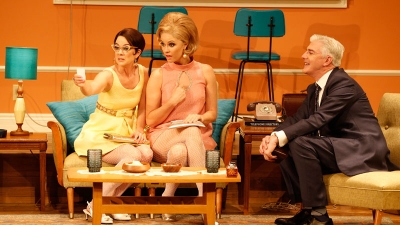 Michala Banas, Christie Whelan Browne and Shaun Micallef in

The Odd Couple (2016). Photo by Jeff Busby.

Having starred in numerous musicals since her professional debut in Grease: The Arena Spectacular, Whelan Browne feels that it's her experience in musical theatre that has most influenced her work in other genres. 'Musical theatre is a tough job. It takes real stamina and guts, so I think it has stood me in good stead. Billie [Dawn] is a showgirl, so I suppose it helps that I know what that feels like.'
Appearing so regularly on Australian stages, Whelan Browne has also worked with director Dean Bryant on a number of projects, including Britney Spears: The Cabaret and The Production Company's recent revival of Jerry's Girls. The collaboration began almost a decade ago. 'Dean asked me to come and workshop a musical of his in 2008,' she explains, 'The following year we did Britney, and we have worked together pretty much every year since! I love his faith and trust in me, coupled with my faith and trust in him. I think that makes for a safe environment for us both to try new things and push further than we might have. Plus, we laugh constantly.'
Bryant is just as positive about their partnership. 'The exhilarating thing about working with Christie is that shecan pick up a page of script she's never seen before and immediately bring it to life. She seems to have a hotline to making people real and funny instantly. She's brilliant in the rehearsal room, so funny and wicked and dry. I'd happily work with her on every show until I retire.'
Christie Whelan Browne appears in Born Yesterday from 14 January, playing at Southbank Theatre.
Main image: The Drowsy Chaperone (2010). Photo by Jeff Busby.
Published on 9 December 2016