'You have to time it right. If you follow the beat of the city, your life never goes off key.' – Melbourne Talam
Melbourne Talam started as an embryonic work in the office of MTC Literary Director, Chris Mead. 'Talam' comes from the Sanskrit word for rhythm or beat and evolved off the back of Rashma N. Kalsie's first play The Lost Dog; a work which also studied integration and immigration. Chris encouraged Rashma to keep working on this particular story, which explored three Indian immigrants trying to find the beat of their new city, Melbourne.
'I only had a paragraph at the time,' Rashma says. However, Chris kept probing her until that one-paragraph evolved into a series of readings; first presented at MTC's NEON Festival in 2015, then at Cybec Electric in 2016. This year, Melbourne Talam will have its world premiere at Southbank Theatre, The Lawler, before touring regional Victoria and Launceston.
For Rashma, having her play presented at MTC felt like the only sensible option given the fact her dialogue had evolved in the rehearsal rooms and corridors of MTC HQ. She explains, 'After the Cybec readings we had a bit of a conflict [between the creative team]. Some people said, "Let's go with whichever company takes us on," and I always thought – being idealistic – that since Melbourne Talam had grown in this Company – in this place – this was its first home. I waited and I tried everyone's patience.' When Rashma received an email from MTC's Head of Education and Families to say the Company wanted to program Melbourne Talam, Rashma felt a sense of homecoming. 'I said, "Now the play has found its home and it's where it belongs."'
Programming i as an Education production means Rashma's story will reach her preferred audience – young people. 'The future of this industry is [them], and that's where you're going to make a difference. Think about the impact you're going to have. Younger people are the ones that have to understand where other people are coming from. So that got me really excited.'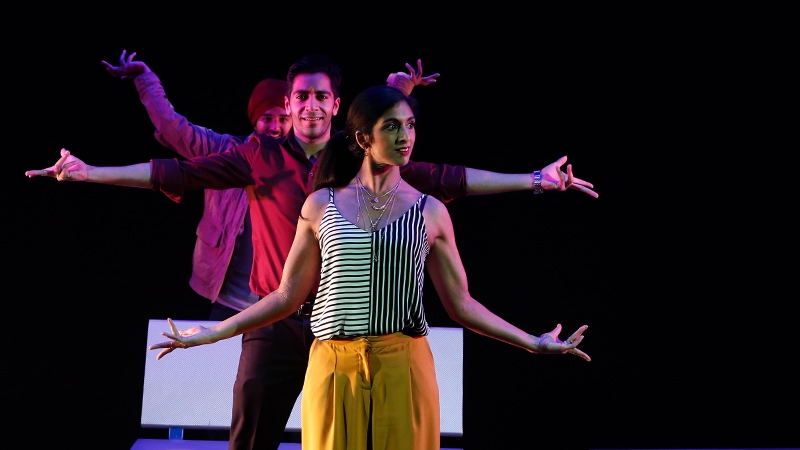 The playwright's first inspirations for this script came from sharing a two-bedroom flat on St Kilda Road with her husband, their six-month-old daughter, her brother and four male Indian students in their early twenties. Her small family's migration to Melbourne in 2007 coincided with an ugly spate of racial attacks targeted at Indian males. This vilification played out in a series of assaults, which sparked major protests and made headlines all around the world. The Indian Government issued a travel advisory at the time, specifically warning Indians who were travelling to Melbourne to exercise caution. Rashma recalls the anxiety she experienced when her brother would not come home after sunset. 'I would really worry … he witnessed an incident himself where an Indian student was beaten up on the Dandenong train line.'
This period of racial isolation deeply affected her community in Melbourne. Some people went home, she says, while others stayed and fought to make a life for themselves in a place where they felt ostracised. Rashma clearly remembers the intense insecurity and self-doubt her male Indian peers felt when they first arrived in Melbourne. 'I started investigating the plight of Indian students [a decade down the track] after I stumbled on a story about an Indian student who had gone missing from Dandenong. As I probed deeper, I read about a suicide. I talked to a journalist at SBS who told me there had been many more cases.'
Rashma started to interview Indian students in Melbourne and began to research the notion of dispossession; what it means to feel unwelcome in a new place and permanently reminded of your otherness. If there's one thing this playwright would like people to take away from her play Melbourne Talam, it's that it isn't easy to be an immigrant. 'There's a lot of alienation. And it would be good if we were accepted for how we are; with our accents, with our clothes, with our idiosyncrasies. We do try to fit in, but we can't. It's not easy. And for Indians I would like to say, there's no shame in going back home if it doesn't work out. There's no shame in that.'
Given Melbourne is home to India's largest migrant population in Australia, Rashma believes there needs to be a greater emphasis on telling these people's stories. 'It's the most important thing. We should be doing it all the time, because there are so many of us here and Indian doesn't mean Indian, it means a whole lot of other people too. From the subcontinent and other places. These are universal stories because they're migrant stories and this is happening all over the world. The world is closing in and building walls, so if the arts don't tell these stories who will?'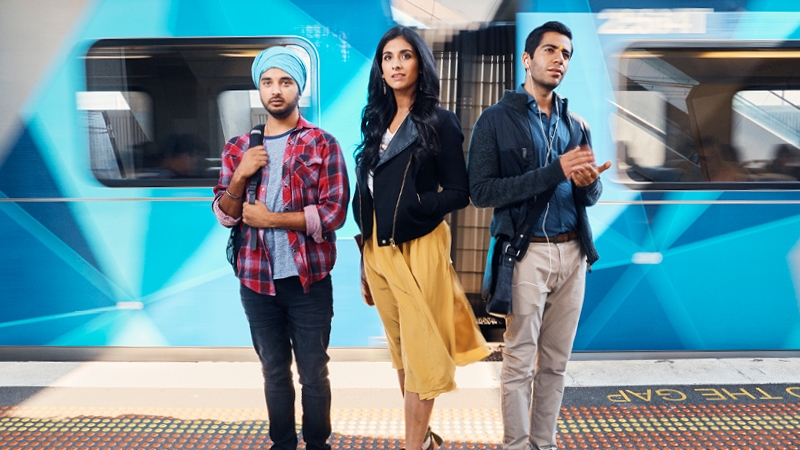 The Melbourne Talam cast, Rohan Mirchandaney, Sahil Saluja and Sonya Suares have the unique ability to identify with their characters as each are of Indian descent. Rashma explains, 'I know Sahil [Saluja] said, "Every time I walk to the platform – at any station in Melbourne – I see [the play's lead character] Jasminder everywhere. There's so many of him in the city, looking lost and I know this guy, I know what he's going through.'''
In the 11 years since Rashma and her family migrated to Australia, she is sure Indian-Australian relations have improved. 'There are more Indians here now and the acknowledgement of us has improved. There was a time when it wasn't easy to buy everything that we had at home in Indian grocery stores, and now everything is available,' she says with a beaming smile.
As far as Rashma's passion for playwriting goes, there is no shortage of inspiration. 'I'm a writer and these are the people in my life. I could see the drama in their lives, I could see the conflicts in their lives, and I could see the pain in their lives. I thought, this has to be shared. It's my duty as an Indian living [in Australia] to not overlook it.'
Essentially, Melbourne Talam is a story for everyone, Rashma says. It's universal in nature and will resonate with people from every culture, colour and creed. 'We all move in life. Whether it's to America or Europe, or even just moving cities or house.'
Rashma N Kalsie's Melbourne Talam plays at Southbank Theatre, The Lawler from 4 to 20 May.
Published on 8 May 2017