Southbank Theatre
While Southbank Theatre is the principal home of Melbourne Theatre Company, there are opportunities for other companies and organisations to hire performance and function spaces within the Theatre. Some of the companies which have presented at the Theatre include the Royal Shakespeare Company, Australian Dance Theatre, Akram Kahn Company, Phillip Adams BalletLab, Arena Theatre Company, Midsumma Festival, Melbourne Festival and Sydney Dance Company as well as many Melbourne based independent companies. Our spaces are also regularly used by training institutions and performing arts schools.
Our main performance space, the 559 seat Sumner, is not available to hire for the remainder of 2023. For enquiries about the Sumner in 2024 and beyond, please contact the Theatre Manager at enquiries@southbanktheatre.com.au.
Melbourne Theatre Company Headquarters
Headquarters has a number of rehearsal rooms which may be available for hire if not being used to prepare Melbourne Theatre Company's forthcoming productions.
Covid-19
Government and health authority guidelines may determine the allowed capacity of our venues and how our spaces may be used. Changes to those guidelines may impact the operation of our venues and facilities for a hirer.
Find out more information about the various spaces available for hire at Southbank Theatre and Melbourne Theatre Company below:
The Lawler is a studio space with a standard capacity of 163. The modular seating can be moved to create multiple configurations, depending on the design of your production or event. As well as theatrical productions, the Lawler can be used for conferences, meetings, rehearsals, auditions and functions or dinners. Supported by a team of skilled stage technicians and professional Front of House staff, benefits of presenting in the Lawler include: an enviable location in the heart of Melbourne's arts precinct, exposure to a large audience already attending other events at Southbank Theatre prior to and during your season, a dedicated full-time Box Office and access to our new in-house restaurant, Miss Pearl Bar + Dining. The Lawler is an ideal performance space for small or independent productions and offers substantial technical equipment and facilities as standard with your hire.

In 2022, the Lawler has a resident organisation in place so availability may be limited.

For enquiries about hiring the Lawler, including Indicative Charges, Technical Specifications and stage plans, please contact the Theatre Manager at enquiries@southbanktheatre.com.au or 03 8688 0803.
Below are a series of images from different events, which have been staged in the Lawler.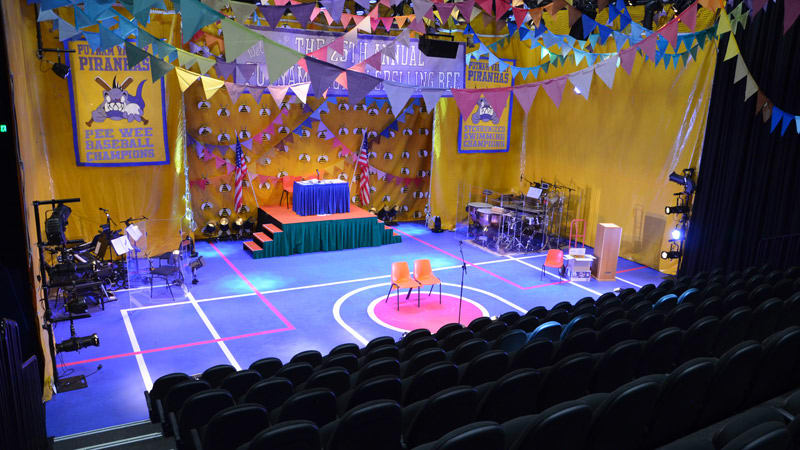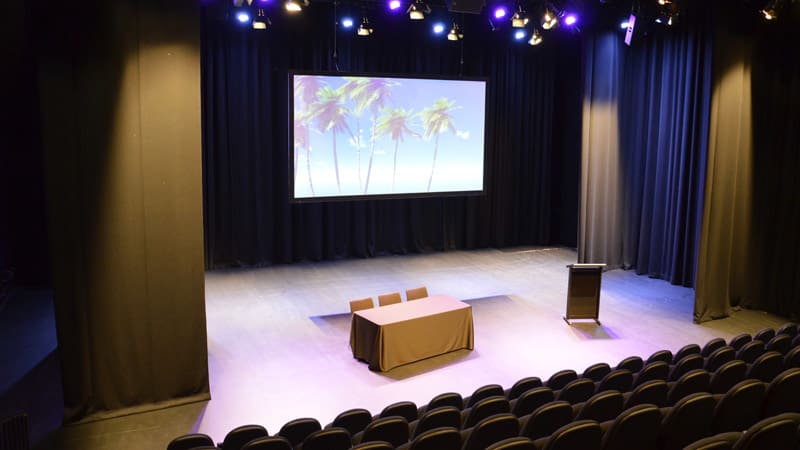 Corporate presentation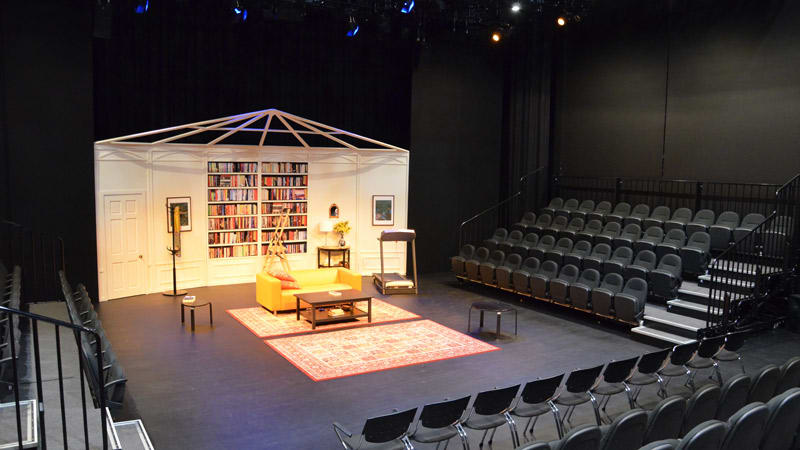 The Book Club by Roger Hall, produced by Andrew Kay & Amanda Muggleton, set design by Shaun Gurton, July 2016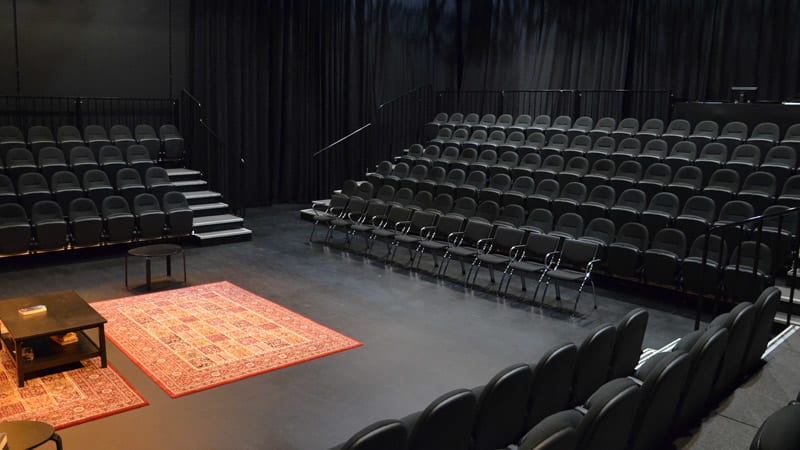 Thrust stage seating configuration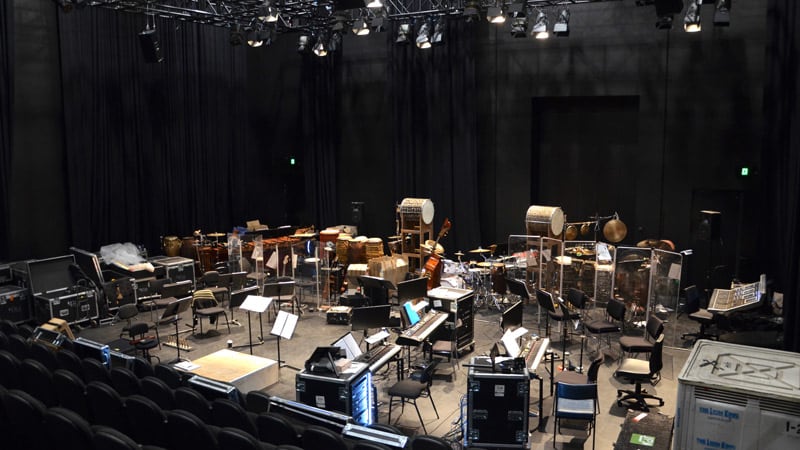 The Lawler used as an orchestra rehearsal room
The MTC Lounge is an oasis within the bustling Southbank Arts Precinct. These two private function rooms on the second floor can be used together or divided for more intimate events. With views across the city through large windows or from the balcony, the rooms are perfect for cocktail functions for around 60 guests or sit-down dinners for up to 40. Or for smaller functions, enjoy cocktails in one room then move to the other for dinner. The rooms have in-built AV facilities, making them suitable for Board Room style meetings for up to 20 or theatre style presentations for around 30.
The Level 1 Foyer at Southbank Theatre is a large, open room that is filled with natural light during the day and overlooks the city skyline at night. It comfortably accommodates 200 for cocktails and has also been used for sit-down dinners, corporate presentations, and small trade shows. The foyer incorporates a full-service bar and has monitors that can display tailored messages for your guests, or a more detailed AV set-up and staging can be installed, if required. Availability of the foyer will be dependent on performance activity in the Sumner.
For enquiries about hiring the MTC Lounge or Foyer at Southbank Theatre, please contact the Theatre Manager at enquiries@southbanktheatre.com.au or 03 8688 0803.


Melbourne Theatre Company also has a number of rehearsal studios at its headquarters at 252 Sturt Street, Southbank. These studios are used throughout the year to rehearse MTC productions and for other activity but one or more may be available to hire.
For more information about availability and the facilities in the rehearsal studios at MTC headquarters, please contact Alyson Brown, Production Administrator at a.brown@mtc.com.au or 03 8688 0900.