QUICK GUIDE TO THE EDUCATION HUB
Welcome to the Education Hub, an ever-expanding library of digital resources. When you first arrive at the Education Hub, you'll notice lots of resources have locked icons. To access all the resources within the Education Hub, you'll need to login or sign up for free.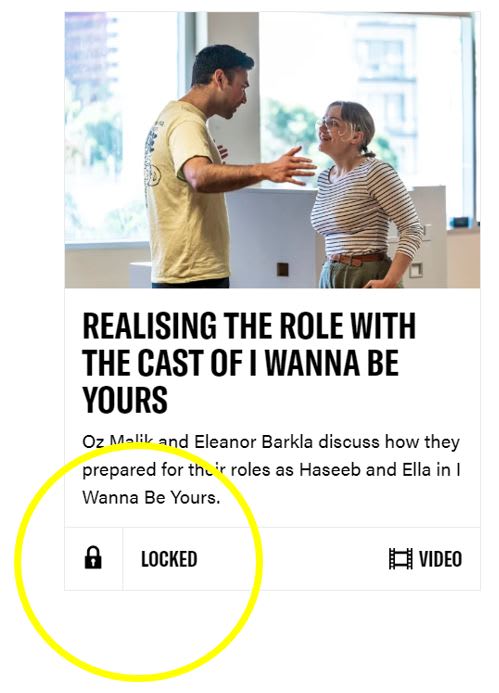 SIGNING UP
When you click on a locked resource, you'll be asked to login or sign up to access the resource. If this is your first time using the Education Hub, you'll need to sign up for free.
Signing up is easy! Just add one free membership to your cart. There's an option to add a donation to Melbourne Theatre Company if you wish. Then click checkout.

At checkout, you'll be asked to either login with your existing account (you might already have one if you've purchased tickets with us before) or register with a new account.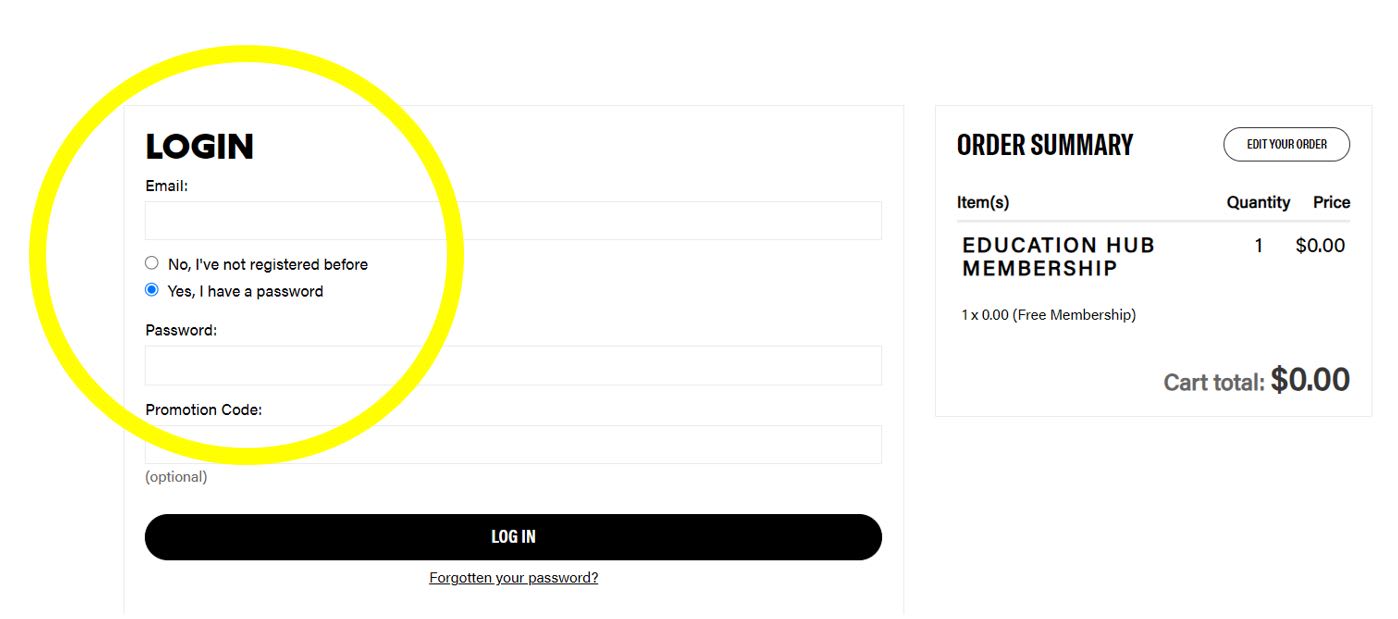 Follow the prompts to complete your order. Once you're finished, you'll be emailed a confirmation. It can take up to 10 minutes for the Education Hub to be activated in your account and may require you to re-login to your account. Once activated, all previously locked resources will appear as unlocked.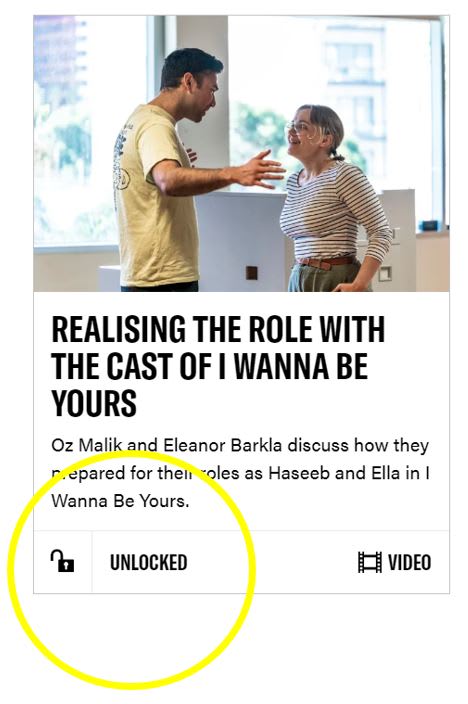 SHARING RESOURCES
Now you can explore all the resources in the Education Hub. If you find something you'd like to share with students, click the generate link button at the top of the resource. If you can't see this button, it's because the resource is already unlocked and you can share the URL.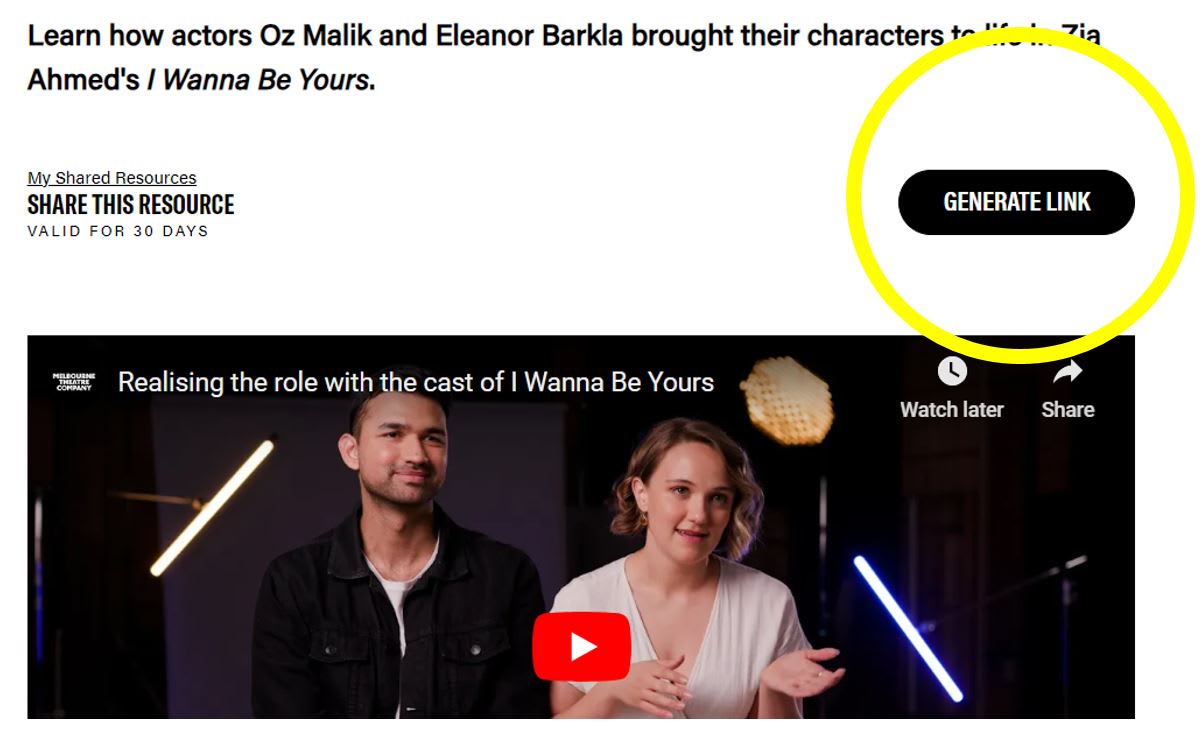 This will immediately generate a unique link, which you can copy and share, valid for 30 days. Your account also keeps a list of shareable links that you can revisit at any time via the account menu.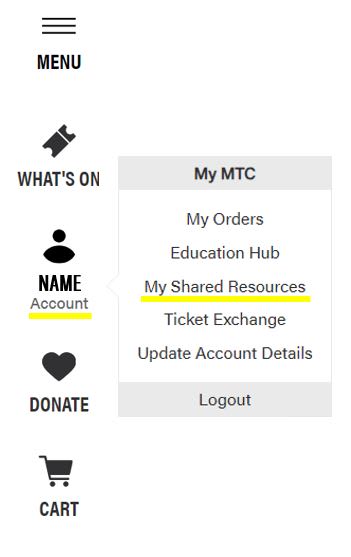 The My Shared Resources section is your handy place for collecting links to share with students. Simply click the copy icon beside each link then distribute as you wish. These links take students directly to each resource and bypass the need to login.
Enjoy exploring the Education Hub! If you have questions, you can contact us at education@mtc.com.au