Last month, Melbourne Theatre Company was deeply saddened to learn that writer and director Aidan Fennessy had passed away. Alongside numerous writing and directing roles with the Company, Fennessy was previously MTC Associate Director, as well as a member of our programming team in 2012. Fellow theatre makers Matt Cameron (Poor Boy, MTC 2009) and Peter Houghton (The Architect, MTC 2018) pay tribute to their friend.
Someone we loved died during lockdown. A sad, ordinary but seismic event sending emotional depth charges into the lives of all who knew him. For some time we had been cast into the cruel role of waiting for death. Cruellest of course for the man playing the lead, his partner Nova and their two children, Evie and Arlo, who lived in this time of enforced isolation with the knowledge that every moment might be their last together. Yet death always manages to surprise, even when we know it is coming. Like the ending to a favourite film that gets us every time.
Beginning his career in Melbourne's independent theatre scene at the start of the 1990s, Aidan devoted himself to the difficult life of an artist in this country, sometimes making ends meet via waiting jobs with close friends in cafes, bars and restaurants. Less inclined than others to press for the limelight, he always possessed a humble, deeply embedded belief in his creative self. A gifted collaborator, he was generous with ideas and insights because it was in his nature. Besides, he was brimming with them. A genuine triple threat – writer, director, actor – his clear-eyed brilliance coupled with a unique and complex understanding of the mysterious nuances and depths of humanity informed his work. Plays such as The Architect, National Interest, What Rhymes With Cars And Girls (MTC, where he was former Associate Director), Chilling and Killing My Annabel Lee (Playbox/Malthouse), The House On The Lake (Black Swan) and The Way Things Work (Griffin, Red Stitch) revealed an extraordinary capacity to see what many miss, to understand what most can't, and to share it with the rest of us in an elegant, moving and illuminating way.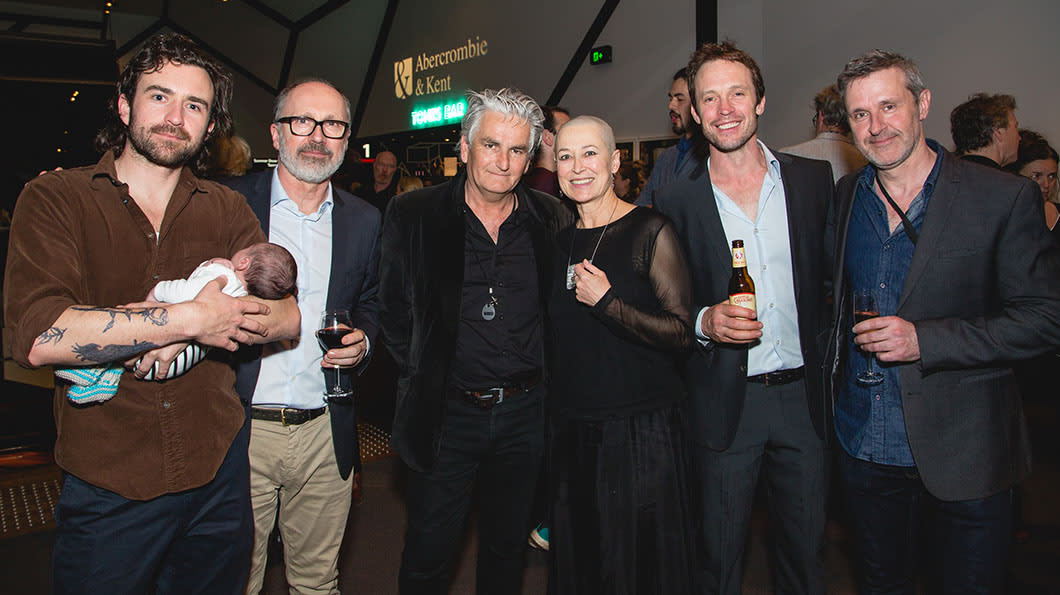 Aidan was a friend of the truth, picking us up on self-delusions and prompting creative solutions rather than comfortable complaints. He didn't spare authority his honest counsel and never placed his own advancement over a matter of principle or justice.
We who are left behind cannot gather in number for Aidan now. Nor wrap our arms around each other and feel him in that embrace. We who bumped in sets together; bared our souls on stages big and small; plotted, schemed and railed at both petty and worthy injustices in late night bars. Our credo was build it and they will come. Often they didn't – apart from loyal friends and bewildered family. But that sense of shared purpose with Aidan sustained us. He gathered kindred spirits, fellow travellers on the road less travelled, offering camaraderie, courage and solace. His coif of Elvis hair didn't hurt either.
Locked down in our five kilometre radius isolation bubbles, stranded on the other side of a river from our dying friend, has been hard enough. This is harder. But there has always been a river flowing between us, carrying ideas and inspiration, laughter and memories. That river will always run.
A man died during lockdown. A life partner. A father. A brother. A son. A friend. An artist. And there is a gaping hole left in his wake. His work will live on. We only wish he could have too.
Written by
Matt Cameron & Peter Houghton


---
MTC's production of Aidan Fennessy's new play The Heartbreak Choir was due to premiere this year but has been postponed due to Covid-19.
Published on 28 October 2020