Production programmes are just $2 and are available for purchase in the theatre foyers.
You can also download a copy of the show programme for Twelfth Night before you head to the theatre, and a range of other information about the show – from interviews to podcasts – can be found throughout the season here at mtc.com.au/backstage.
Season 2018 has been a big year at Melbourne Theatre Company. We began with The Curious Incident of the Dog in the Night-Time and continued the thrills with a calendar of extraordinary productions including Wild, Gloria, An Ideal Husband, The Architect and Astroman, to name a few.
To see out a stellar year there really could be no better production than this spectacular new staging of Twelfth Night from director Simon Phillips.
A tale of mistaken identities, love triangles and pranks, Twelfth Night is Shakespeare's classic romantic comedy, and is fabulously elaborate in every way. So it's entirely fitting that Simon, the creative team and cast have built a joyous production that is every bit as extravagant as it deserves. It's Twelfth Night like never before.
As we send off 2018 in style, we're also looking towards next year and the exciting theatre up ahead. Work has well and truly begun on the first few shows – for which tickets are selling fast – so don't forget to get your subscription in, if you haven't already.
Thank you for being part of Season 2018. We look forward to sharing more wonderful moments at the theatre with you in 2019.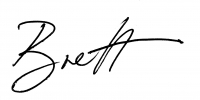 Brett Sheehy AO
Artistic Director & CEO

Virginia Lovett
Executive Director & Co-CEO

Twelfth Night plays at Southbank Theatre from 12 November 2018.
Published on 20 November 2018