A year to the day that our last mainstage production took to the stage, we are back with a stellar Australian premiere. So much has happened in the past 12 months and our COVID normal world continues to have its challenges, but it is such a joy to see audiences and artists at Southbank Theatre once again.
The first of eight productions for the year (six more are coming in Act 2), Sexual Misconduct of the Middle Classes couldn't be timelier in its exploration of power, truth and desire. This incisive #MeToo-era work uses the archetypal student-teacher romance as its springboard for a captivating drama of contemporary gender politics, applicable to all facets of society.
MTC Associate Director Petra Kalive, the creative team and actors Dan Spielman and Izabella Yena have brought the piece to life with all the nuance and complexity it deserves, guaranteeing that it is a work which will stay with you long after the curtain comes down.
As the year at MTC gets into full swing, don't forget that all the details of our Act 2 program will be available from Tuesday 16 March. It's a season of six exceptional productions, and tickets will be highly sought-after; so as in previous years, a subscription will be the best way to secure your seats at the best prices.
We are so thrilled to have you back at the theatre. Thank you for joining us and supporting MTC.
Enjoy the show.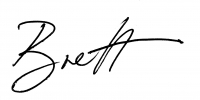 Brett Sheehy AO
Artistic Director & CEO
Virginia Lovett
Executive Director & Co-CEO
Published on 2 March 2021