Production programmes are just $2 and are available for purchase in the theatre foyers.
You can also download a copy of the show programme for The Architect before you head to the theatre, and a range of other information about the show – from interviews to podcasts – can be found throughout the season here at mtc.com.au/backstage.
The Architect is an example of the profound role theatre plays in helping us make sense of life and the emotional challenges we encounter as human beings.
Night after night in theatres around the world, audiences come together to experience, be moved by, discuss, and contemplate the stories playing out on stage. More often than not, these stories reflect the goings on of the world around us and leave us with greater understanding and perspective.
In this world premiere, Australian work, Aidan Fennessy details the complexity of relationships with empathy and honesty through a story that resonates with us all. In the hands of Director Peter Houghton, it has come to life beautifully.
Australian plays and new commissions are essential to the work we do at MTC and it is incredibly pleasing to see more and more of them on our stages, and to see them met with resounding enthusiasm from our audiences.
Our recently announced 2019 Season features six brilliant Australian plays that range from beloved classics like Storm Boy to recent hit shows such as Black is the New White and brand new works including the first NEXT STAGE commission to be produced, Golden Shield. The full season is now available for subscription so if you haven't yet had a look, head online to mtc.com.au/2019 and get your booking in.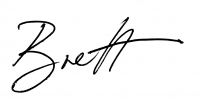 Brett Sheehy AO
Artistic Director & CEO

Virginia Lovett
Executive Director & Co-CEO
Download the programme for The Architect

The Architect plays at Southbank Theatre from 27 September 2018.
Published on 18 September 2018