After 11 weeks comprising 5 productions, 7 companies, 51 performances, 5 panels, 5 workshops, 3 readings, 2 open rehearsals, a masterclass, a residency and a remixed Romeo & Juliet, NEON Festival of Independent Theatre 2015 has wrapped up!
From cannibals to cowgirls, through dance-theatre and poetically coarse language, to a battle royale of theatre's great heroines, this year's companies presented their work, their way at Southbank Theatre concluding with The Last Tuesday Society's final Pimp My Play and a party to celebrate over two months of exciting theatre.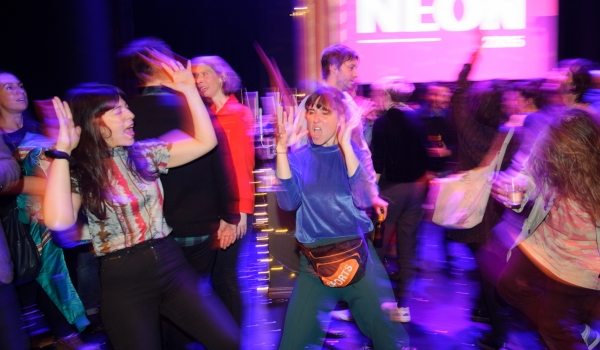 Following closing night, Artistic Director Brett Sheehy announced that after three years as a Festival, MTC's NEON would evolve into NEON NEXT in 2016. Since 2013, NEON has allowed MTC to engage with the independent sector in a completely new way, introducing the work of 17 companies and hundreds of artists to the Company and audiences that may not have otherwise interacted with them. The next iteration of NEON will continue to do that, and full details of NEON's evolution will be announced at the Season 2016 launch.
Congratulations to this year's companies – MKA: Theatre of New Writing, The Zoey Louise Moonbeam Dawson Shakespeare Company, Dirty Pretty Theatre, Dee & Cornelius, Elbow Room, Rawcus and The Last Tuesday Society – whose work was seen by thousands of eager theatre-goers wishing to see some of the hottest work being created in Melbourne.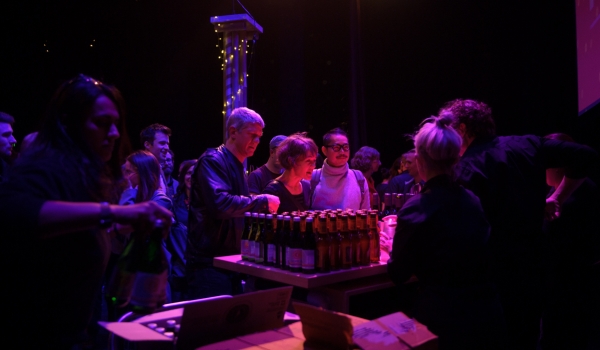 A big thank you to Karton, Pickawall, Redbank and White Rabbit who helped us take over Southbank Theatre's ground floor, flooding the space with pink lights and bright wallpaper for the NEON Bar … and to Solution Entertainment for providing a photo booth for closing night keepsakes. Thanks also to Dumbo Feather, EVO Media, Time Out and Triple R for helping spread the word about each of the companies' shows.
And thank you to the audiences, not only for seeing these exciting works, but for extending the conversation past the doors of the Lawler. See you at NEON 2016!
Photos by Sarah Walker
Published on 27 July 2015