I'm very lucky that my job involves reading a lot of scripts. Figuring out how characters tick has always fascinated me – working with directors to take them off the page and onto the stage is a joy. The combination of words and imagination is so powerful: stories can take you anywhere, even in the most isolating and challenging of times.
READING
I can thank my Mum for my love of reading. A lot of my books are birthday and Christmas presents from her, or books she's read and passed on to me. The books I'm currently reading (or sitting in my large 'to read' pile) are also gifts – stories read and enjoyed by others and passed on to me along with recommendations I've purchased. I usually have a few books on the go and I dip in and out of them depending on my mood.
My most recent reads include:
Eggshell Skull by Bri Lee – a much appreciated Christmas gift from Carmen Lai who works with me in casting. It's a compelling, honest and courageous memoir of a woman's experience of the Australian legal system and finding the power to speak up.
About a Girl by Rebekah Robertson – A mother's personal and profoundly moving story about raising her transgender child, Georgie Stone. Rebekah is also a Melbourne-based actor who has worked at MTC. She also founded Transcend, the first parent-led peer support network for the families of transgender children in Australia. Georgie is also now an actor and advocate for trans and gender diverse children/youth. It's a groundbreaking and inspiring memoir about an inspiring family.
The Choke by Sofie Laguna – recommended to me by Sarah Goodes. I could smell the Australian bush and damp earth near the Murray River where it's set. It's a tough and unforgiving coming-of-age story. I recommended it to a friend in Edinburgh who is now reading it.
I've just started Top End Girl by Miranda Tapsell. I'm a few chapters in and I'm completely engaged by her story. It's told with great warmth and humour. And if you haven't seen the film Top End Wedding, I highly recommend it; it's a real treat, co-written by and starring Miranda.
I'm also dipping in and out of Scott Pape's The Barefoot Investor – lent to me by my sister who said I MUST read it and take notes.
WATCHING
There's such vast amount of brilliant viewing to be had.
Unorthodox on Netflix, also recommended recently on here by Petra Kalive. I'm also in the middle of Stateless, topical and relevant new Australian drama on ABC. For other Australian work, I've just watched the second episode of The Secrets She Keeps on Network 10.
Call My Agent on Netflix. I'm in the middle of series 1. If you're after an insight into the industry, this is spot on. The scenarios are pretty true to life. Truth is often stranger than fiction, particularly in this line of work. It's often hilarious and sometimes cringe-worthy and moving to watch these agents navigate their way through a day. It's as unpredictable as this industry really can be. It's also set in Paris so you'll get treated to some gorgeous views of a beautiful city.
And to get some theatre and culture I've been checking out Culture Fix. It's a great resource that pulls together a heap of links to digital content that cultural organisations have made available.
GETTING OFF THE SOFA
To keep myself happy (and warm at the moment) I need to move, so I've been pretty disciplined about keeping this up from home. There are a lot of great pre-recorded or live streamed classes available but I've been sticking to local studios and teachers so I can support them. Many are offering online classes due to studios closing. Some of my personal favourites are:
Pilates with Kath Banks at Aligned for Life Pilates, via Zoom. These are smaller classes so there's a great focus on correct alignment and I can really feel it when she cues an adjustment.
Upstate Studios' Box HIIT and HIIT pilates have been an excellent way to keep up a bit of cardio while staying indoors. They also offer yoga and a have a 15-minute meditation at 1pm. I did a class with 320 people the other day and the great thing is you can turn your camera off if you're at home and looking a mess.
Other local studios currently offering online options with some of my favourite teachers are Updog Yoga; Yoke Yoga, offering streamed classes including vinyasa, yin, meditation etc as well as an online library of classes; and I'm also checking out Performance Medicine's online classes.
And for a mantra to start the week, Heidi Trigar has started Mantra Monday on Zoom at 11.11am.
MAKING
A lot of coffee! For good coffee, Padre are taking online orders, as are St Ali.
Burnt Butter Biscuits are not the healthiest of options but these are a speedy bake, easy to make, taste delicious and make my little place smell very homely. I think this recipe is readily available online but here's my written out recipe.
PURCHASING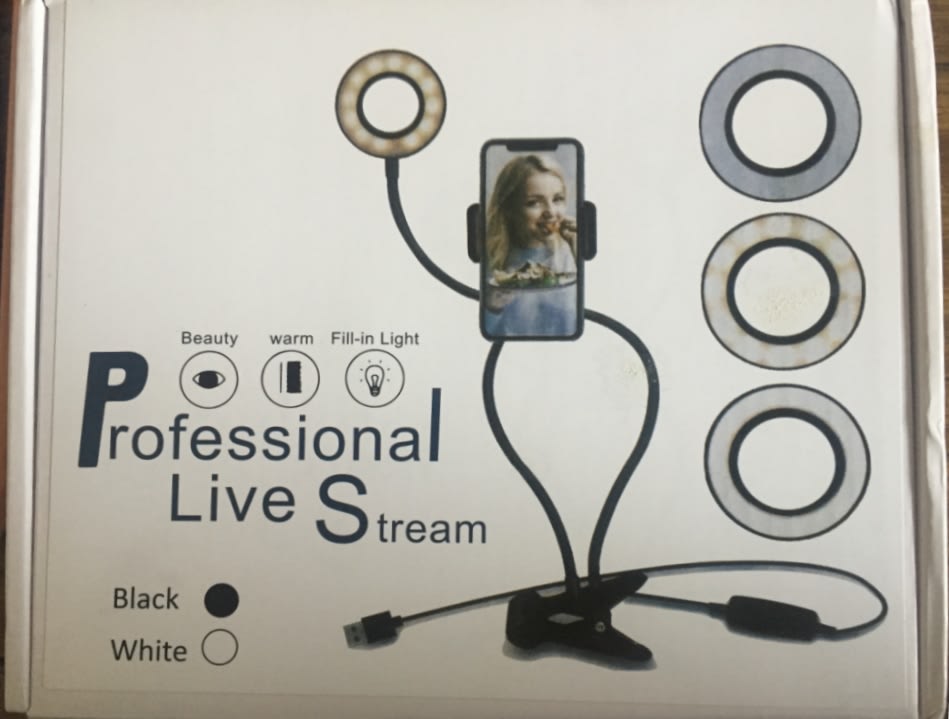 After holding some Zoom auditions last week, I spoke to a casting friend who recommended I invest in a light for Live Streaming. It arrived in the post yesterday and I'm working out the best set up still. They're readily available to order online; I purchased mine through eBay. Always advisable to have good lighting when you're on camera!
Published on 5 May 2020