No Bright Young Thing ever burned brighter than Noël Coward in the Twenties, and his deliciously seductive comedy of bad manners, Hay Fever, has been raising scandalised laughter for almost a hundred years. For this high society classic, the irresistible Marina Prior (Jumpy) will be joined by Simon Gleeson (star of Les Misérables), directed by 2016 Helpmann Award-winner Lee Lewis (Rupert).
Meet the cast and creative team behind MTC's production of Noël Coward's Hay Fever.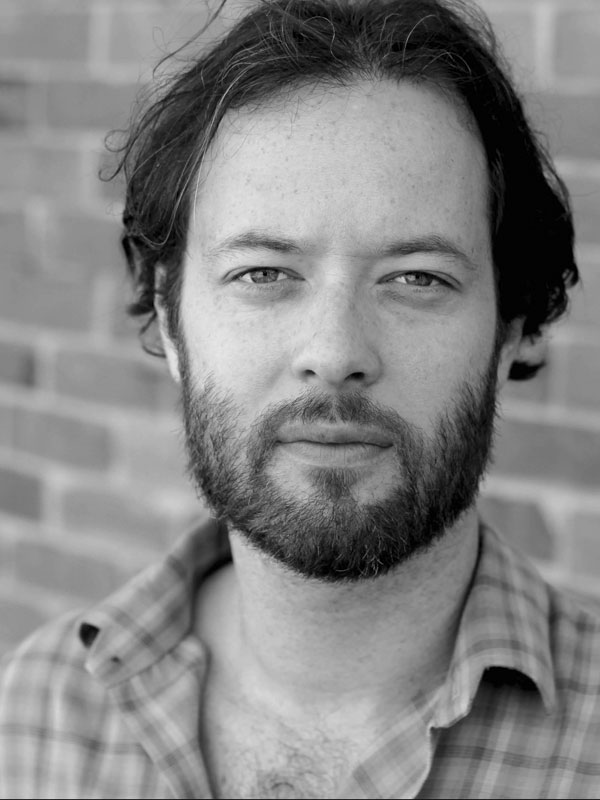 Gareth Davies' theatre credits include The Cherry Orchard (Melbourne Theatre Company); The Literati (Griffin Theatre / Bell Shakespeare); The Government Inspector (Malthouse Theatre); As you Like it (Bell Shakespeare); The Rover, Cat on a Hot Tin Roof, Peter Pan, As You Like It, And They Called Him Mr Glamour (which he also wrote) and The Seagull (Belvoir); 3 x Sisters (The Hayloft Project); The Only Child, The Suicide and A Midsummer Night's Dream (B Sharp); he co-wrote and performed Masterclass and Masterclass 2 – Flames of the Forge (Redline Productions at the Old Fitz), and is a member of the Black Lung Theatre, collaborating on Rubeville, Sugar, Pimms, Avast and Avast II – The Welshman Cometh (Malthouse Theatre), I Feel Awful (Queensland Theatre) and Doku Rai (Darwin Festival) – a show devised and performed in collaboration with artists from East Timor. His film and TV credits include The Daughter (Screen NSW/Fate Films); Ellipsis (Arenamedia), the upcoming Peter Rabbit (Animal Logic), The Letdown (Giant Dwarf / ABC) and Hunters (Valhalla / NBC Universal).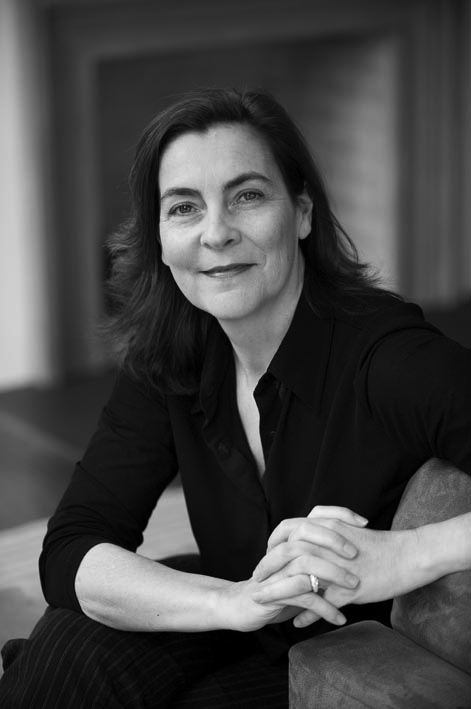 As one of Australia's leading comedy actors, Marg Downey is best known for the numerous characters she portrayed on Fast Forward. Marg has also been applauded for the dramatic roles she has undertaken for television and theatre. For Melbourne Theatre Company Marg has appeared in Rupert, Scenes From a Separation, A Flea in Her Ear and Moonlight and Magnolias. Her other theatre credits include Timeshare (Malthouse Theatre), Skull in Connemara (fortyfivedownstairs), La Cage Aux Folles (The Production Company), Glimpse (The KIN Collective), and the world premiere season of Joanna Murray-Smith's Rapture (Playbox). In 2017 Marg has appeared in the ABC drama series Newton's Law and has also featured in Top of the Lake: China Girl. Marg is currently voicing an animated comedy series for Channel 7, Kitty is Not a Cat, and can be seen in a new Stan comedy series The Other Guy.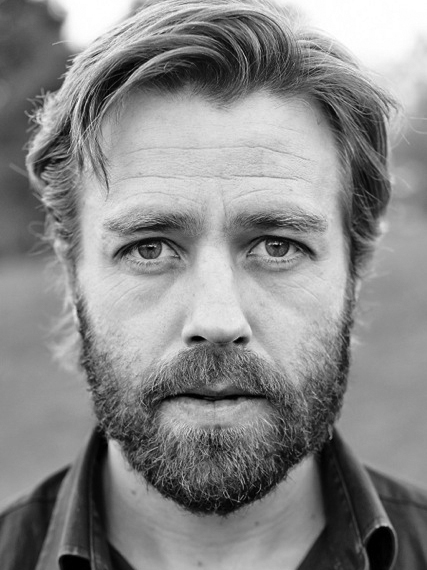 Simon Gleeson, best known for his interpretation of Jean Valjean in Cameron Mackintosh's national and international tours of Les Misérables, previously appeared in Melbourne Theatre Company's Rupert. Simon's Australian stage credits include Curtains and Chess (The Production Company); Hipbone Sticking Out (BIGhART); Love Never Dies (Really Useful Group); Eureka (Essgee Entertainment); The Republic of Myopia and Harbour (Sydney Theatre Company); Mamma Mia (Littlestar Services); Shout (Jacobsens Entertainment); and Jolson (Jon Nicholls Productions). In the UK: Shoes (Sadler's Wells); Imagine This (New London Theatre); Certified Male (Edinburgh Festival);The Silver Lake (Wexford Festival); Southwark Fair (National Theatre); Three Sides (Finborough Theatre); The Far Pavilions (Shaftesbury Theatre). For television: City Homicide (Seven Network); Kombat (BBC2); EastEnders (BBC One); Blue Heelers (Southern Star Productions); Seachange 3 (ABC); Neighbours (Grundy); and film: My Life in Ruins (Playtone). Simon was awarded the Helpmann Award for Best Male Actor in a Musical in 2015.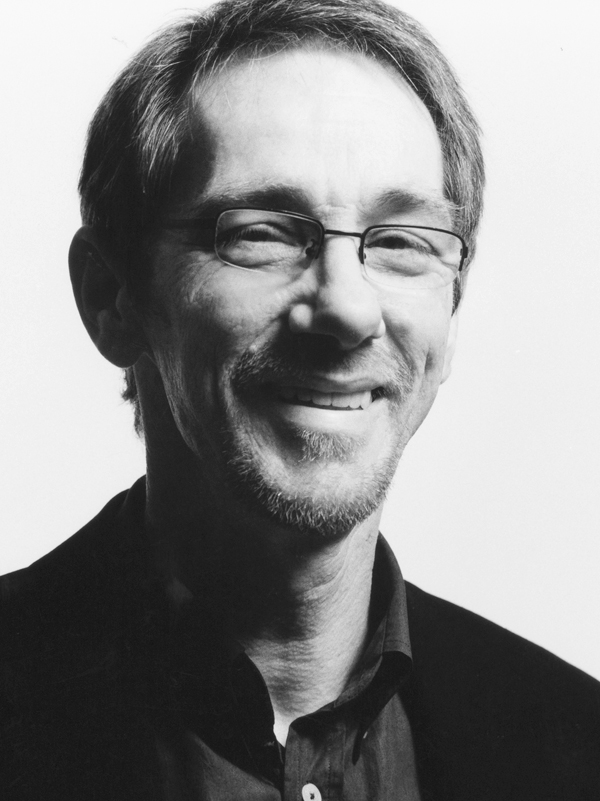 For Melbourne Theatre Company, Kim Gyngell's theatre credits include The Pillowman, Ninety, Art, Festen, The Hypocrite and Twelfth Night. Kim's other theatre credits include It Just Stopped (Belvoir) as well as Sylvia, Metamorphosis and The Caucasian Chalk Circle (Sydney Theatre Company). On television Kim has proven his versatility, from programs such as Underbelly, The Games, Backberner, Full Frontal, The Librarians, Very Small Business, Wilfred, Lowdown, The Straits, to his most recent appearances in No Activity, Top of the Lake: China Girl and Sunshine. Kim's film credits include The Hard Word, Love and Other Catastrophes, Evil Angels and most recently The Little Death, Bleeding Steel and Sibling Rivalry.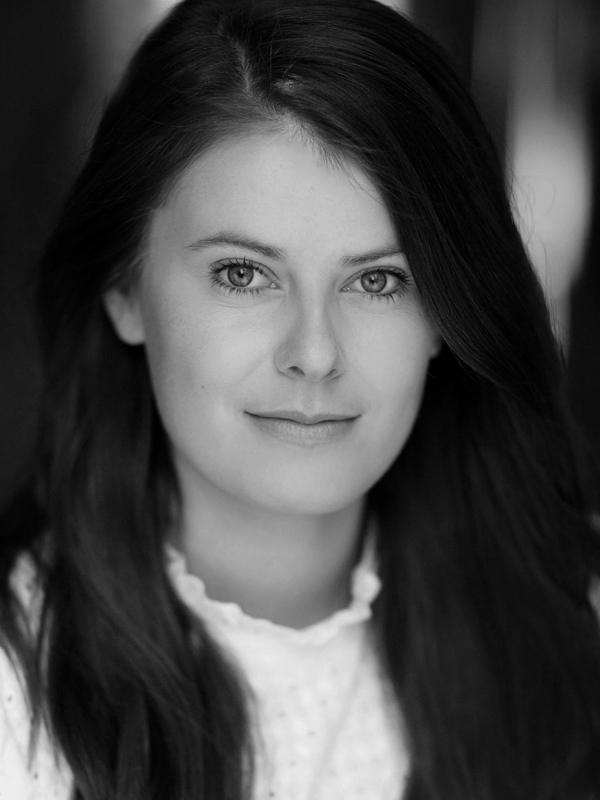 Alexandra Keddie makes her Melbourne Theatre Company debut in Hay Fever. Her previous stage credits include the self devised cabaret, I See Me and Meryl Streep, which enjoyed successful seasons at the Queensland Cabaret Festival, Melbourne Cabaret Festival, Sydney's 107 Projects and The Butterfly Club. Alexandra also appeared in A Feast (La Mama) and several productions for Harvest Rain Theatre Company including James and the Giant Peach, Sweet Charity and Jesus Christ Superstar. Alexandra's most recent television credits include Henry Haus, The Doctor Blake Murder Mysteries and Offspring.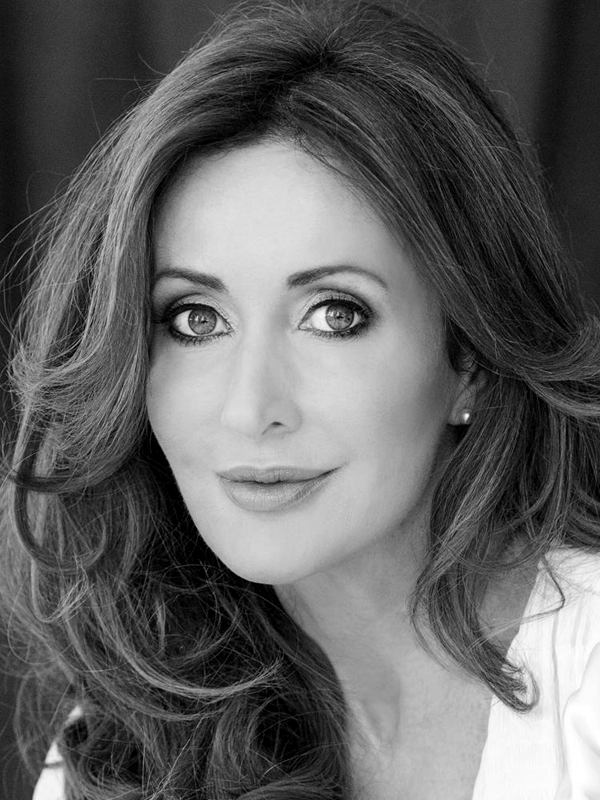 During her diverse career, Marina Prior has played principal roles in over thirty productions. For Melbourne Theatre Company, she has appeared in The 25th Annual Putnam County Spelling Bee, The Hypocrite and Jumpy. Her other theatre credits include: The Pirates of Penzance, West Side Story (Victorian State Opera); Camelot (Kevin Jacobsen Productions); CATS, Les Misérables, The Phantom of the Opera, Witches of Eastwick, Mary Poppins (Cameron Mackintosh); Anything Goes (Hayden Productions); The Secret Garden, The Sound of Music (Gordon Frost Organisation); Showboat (Livent); Guys & Dolls (Ambassador Group); Noises Off (Marriner Theatres); Harp on the Willow (Ensemble Theatre); Annie Get Your Gun, Kiss Me Kate, Dirty Rotten Scoundrels and Hello Dolly! (The Production Company). Marina is also well known to television audiences through her appearances on Carols by Candlelight, and recently, as Iris in the Opera Australia / ABC series, The Divorce. She has recorded several albums, with the most recent being Together – a duet album with Mark Vincent.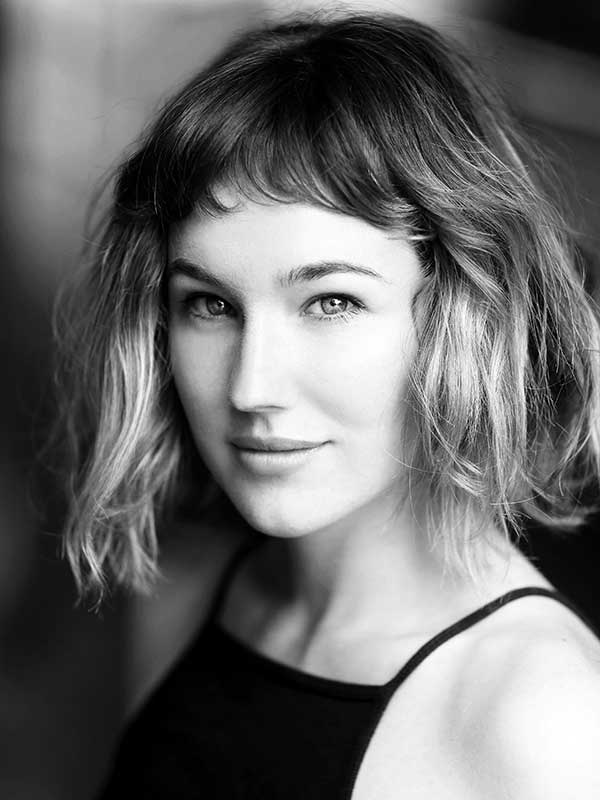 Imogen Sage recently graduated from the Royal Central School of Speech and Drama in London. After graduating she played Mrs de Winter in Kneehigh Theatre's production of Rebecca (London / UK tour), directed by Emma Rice. Other London productions include Measure for Measure (Shakespeare's Globe Theatre, Sam Wanamaker Festival); The School for Scheming (Orange Tree Theatre); and Three Sisters (Pleasance Theatre). Stage credits before training include Romeo and Juliet (Essential Theatre); and Weekend (La Mama Theatre). Imogen's screen credits include the feature film The Man Who Knew Infinity (Edward Pressman Films); Doctors (BBC1); and short film The Understudy (Roman Polanski Productions), which she also wrote. This is Imogen's Melbourne Theatre Company debut.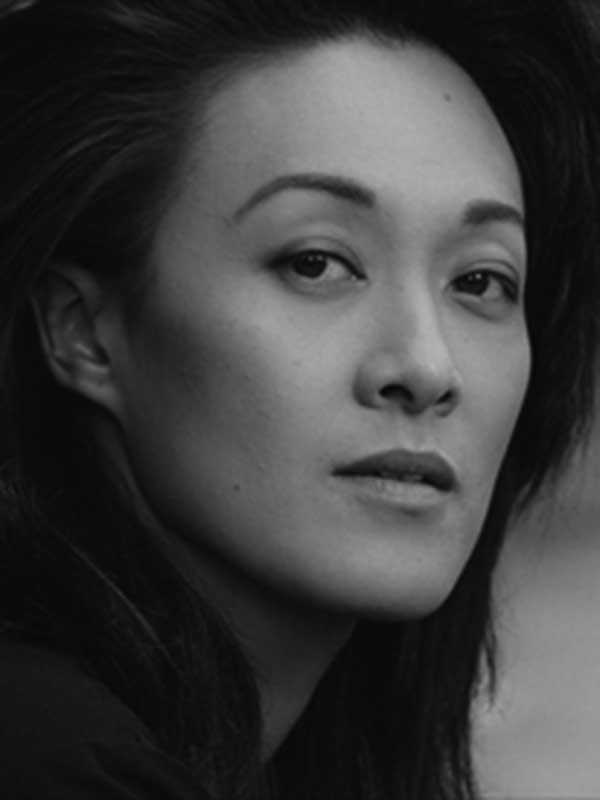 Monica Sayers makes her Melbourne Theatre Company debut in Hay Fever in the role of Myra Arundel. Her previous theatre appearances include Australian Graffiti, Chimerica and Dead Caesar (Sydney Theatre Company); Visiting Hours and His Mother's Voice (bAKEHOUSE Theatre Company); Where's My Money? (Seeker Productions); Doctor Who's Symphonic Spectacular (Sydney Opera House). Her film appearances include Harmony (Harmony Productions). Monica's television appearances include True Crimes (The Seven Network); The Warriors (ABC); The Royal (ITV Yorkshire UK); The Clinic (Elixir TV RTE Ireland); Home and Away and All Saints (The Seven Network); Love My Way Season 2 (Southern Star); Last Man Standing (Burberry Productions) and Head Start (Gannon Television). Monica is a graduate of NIDA.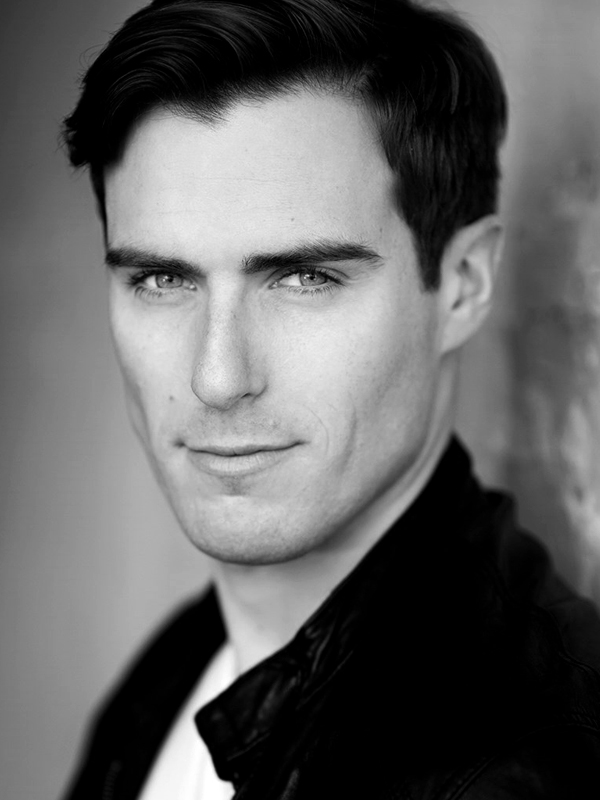 Drew Weston makes his Melbourne Theatre Company debut in the role of Sandy Tyrell in Hay Fever. Drew is a graduate of the Western Australian Academy of Performing Arts (WAAPA). In his few short years since graduating, Drew has quickly made his mark on the Australian and International theatre scene. Most recently, Drew played the role of Danny in Grease: The Arena Experience (Harvest Rain). In his first job out of university Drew landed the pivotal role of Curly in IAJ Internationals production of Oklahoma. He then went on to appear in the original Australian cast of Macintosh Disney's Mary Poppins. Other productions include Gypsy (The Production Company), The Rocky Horror Show (GFO) and Ghost (GWB / ATG.) While living in London Drew's stage and screen credits included Apartment 40c and the US television series Galavant (ABC). Drew's other television credits include Issac in Winners & Losers (Seven Network).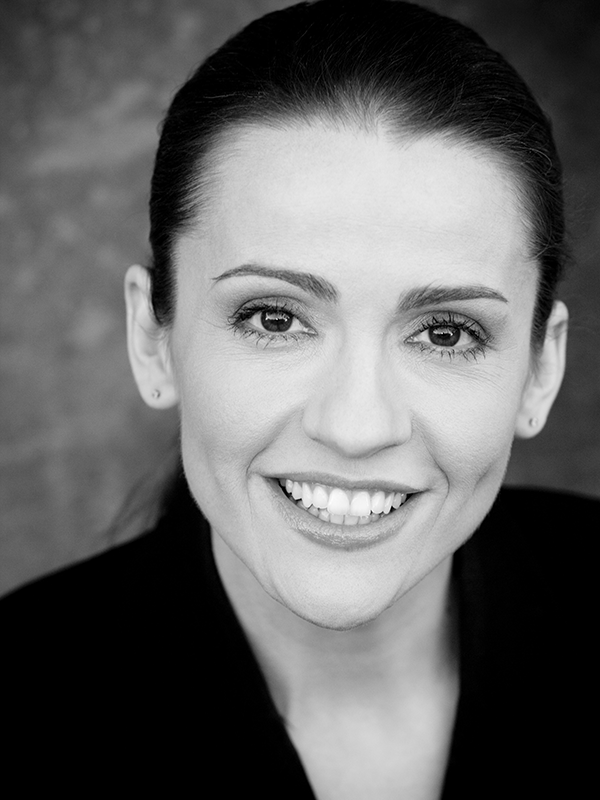 Lee Lewis is the Artistic Director of Griffin Theatre Company and one of Australia's leading directors. For Melbourne Theatre Company she directed David Williamson's Rupert, which toured to Washington DC as part of the World Stages International Arts Festival and to Sydney's Theatre Royal in 2014. For Griffin she has directed: The Bleeding Tree, The Homosexuals or Faggots (co-production with Malthouse), Rice (co-production with Queensland Theatre) Gloria, 8 Gigabytes of Hardcore Pornography, Masquerade (co-directed with Sam Strong), Emerald City, A Rabbit for Kim Jong-il, The Serpent's Table (co-directed by Darren Yap), Replay, Silent Disco, The Bull, the Moon and the Coronet of Stars, The Call, A Hoax and The Nightwatchman; for Bell Shakespeare: The Literati, The School for Wives and Twelfth Night; for Belvoir: That Face, This Heaven, 2000 Feet Away, Half and Half, A Number, 7 Blowjobs and Ladybird; for Sydney Theatre Company: Honour, Love Lies Bleeding and ZEBRA!. In 2016 she won the Helpmann Award for Best Director for Angus Cerini's The Bleeding Tree.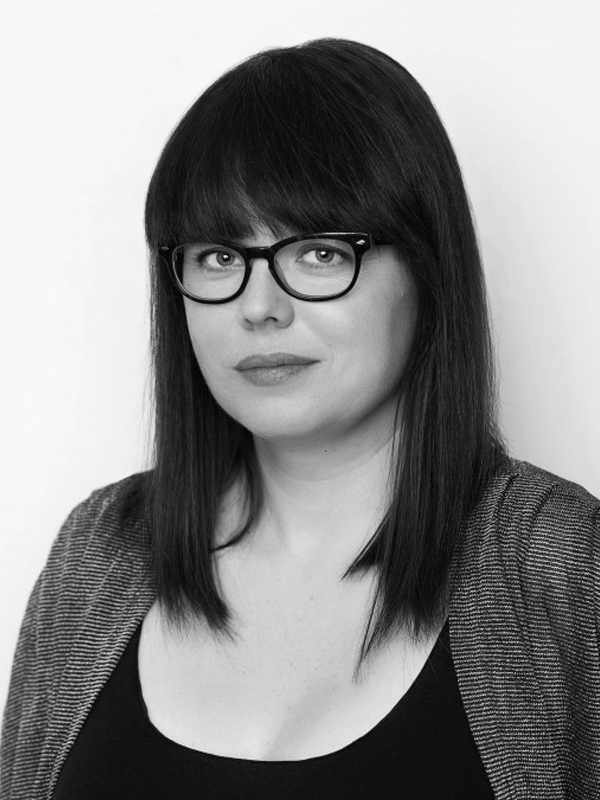 Christina Smith's work as Set and Costume Designer has been seen at Melbourne Theatre Company in The Odd Couple, Elling, National Interest, The Seed, Clybourne Park, Rising Water, A Behanding in Spokane, Boston Marriage, The Swimming Club, Blackbird, Who's Afraid of Virginia Woolf?, The Clean House, Dumb Show, Things We Do For Love, The Daylight Atheist, Honour and Cloud Nine; as Costume Designer on Realism, Humble Boy, Proof, Sweet Bird of Youth and Three Days of Rain; and as Set Designer on Boy Gets Girl. Prior to that, she worked as assistant to former MTC Resident Designer Tony Tripp. Other companies she has designed for include Seattle Opera, New Zealand Opera, Victorian Opera, Sydney Theatre Company, Queensland Theatre, Black Swan State Theatre Company, Malthouse Theatre, Belvoir, Ilbijerri Theatre Company, The Production Company, Opera Queensland, ACMI, WA Ballet and the Australian Ballet. Christina studied set and costume design at the Western Australian Academy of Performing Arts, and was awarded the 2005 Green Room Award in theatre design.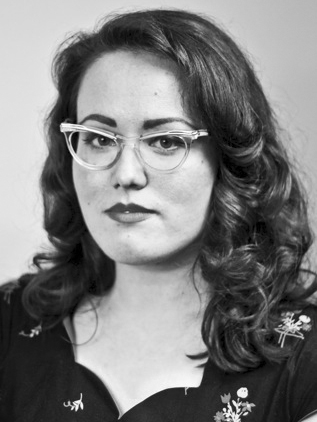 For Melbourne Theatre Company, Esther Marie Hayes has designed the costumes for Macbeth, Double Indemnity, North by Northwest, The Beast, Other Desert Cities, The Heretic, Hamlet, All About My Mother, Richard III and Rockabye. A 2006 Graduate of VCA, Esther was awarded an Orloff Family Charitable Trust Scholarship. Her other costume credits include Curtains (The Production Company); Mother and Son (McLaren House); Nixon in China, Midnight Son and The Baroque Triple Bill (Victorian Opera); Delectable Shelter (The Hayloft Project); Scare Campaign (Cyan Films). In the collaborative group The Sisters Hayes' Esther has designed set and costumes for Antigone, Walking into the Bigness and Blood Wedding (Malthouse Theatre); production design for Carnival of Mysteries (Melbourne International Arts Festival), A Good Death (Next Wave Festival), The Great un-Reveal (Arts Project Australia); and production artwork and season brochure for the Malthouse Theatre 2015 Season.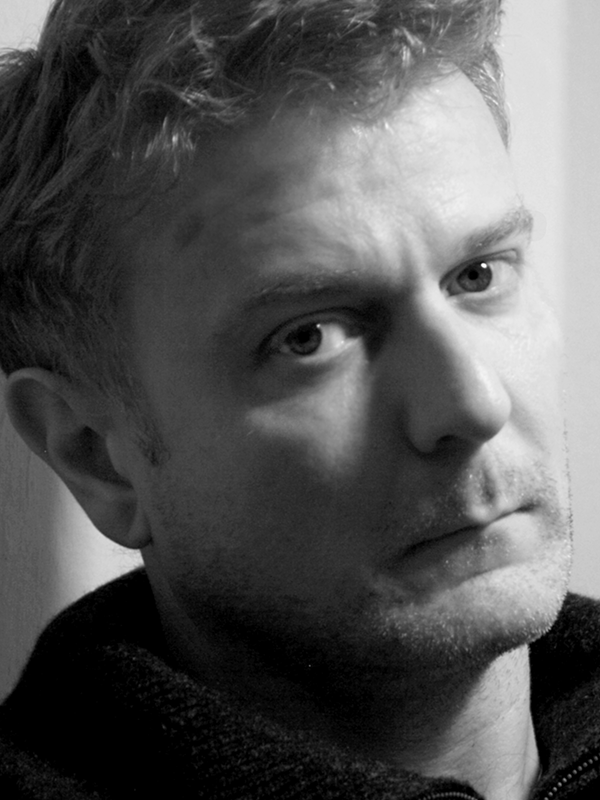 Paul Jackson's recent lighting designs with Melbourne Theatre Company include Di and Viv and Rose, Three Little Words, Endgame, Miss Julie, Dead Man's Cell Phone, Double Indemnity, The Ghost Writer, Ghosts, Frozen, The Speechmaker, Enlightenment, Madagascar and Private Lives. He has worked as a lighting designer for the Australian Ballet, Royal New Zealand Ballet, West Australian Ballet, Victorian Opera, West Australian Opera, Sydney Theatre Company, Bell Shakespeare, Playbox, Malthouse Theatre, Belvoir, BalletLab, Lucy Guerin Inc, World of Wearable Art New Zealand, La Mama, Chamber Made Opera, and many others. His work has featured in festivals in Asia, Europe and the United Kingdom, and he has lectured in design at the University of Melbourne, RMIT University and Victorian College of the Arts. Paul has received a number of Green Room Awards and nominations for Lighting Design, as well as receiving a Sydney Theatre Award, an APDG Award and the 2012 Helpmann Award. Paul was named in the Bulletin's Smart 100 for 2004 and was the Gilbert Spottiswood Churchill Fellow for 2007. Paul was an Associate Artist at Malthouse Theatre from 2007 to 2013.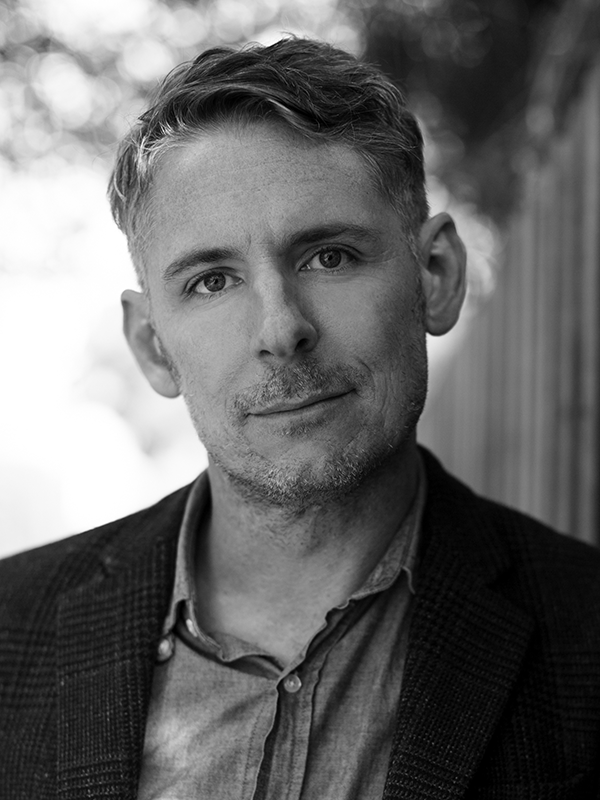 Kelly Ryall is an award-winning composer, musician and sound designer for theatre, dance and film. Kelly's recent work with Melbourne Theatre Company includes composition and sound design for Di and Viv and Rose, Three Little Words, Double Indemnity, Rupert, Peddling, The Crucible, On the Production of Monsters, Return to Earth, Dead Man's Cell Phone, God of Carnage, and Savage River. His other stage credits include Edward II, The Shadow King, Dance of Death, The Trial with Sydney Theatre Company (Malthouse Theatre); Boys Will be Boys, The Trial with Malthouse (Sydney Theatre Company); Title and Deed, Kill the Messenger, Cinderella, Nora, and Hedda Gabler (Belvoir); Romeo and Juliet, As You Like It, Phèdre, Henry IV, Macbeth, Julius Caesar, The School for Wives and Tartuffe (Bell Shakespeare); The House on the Lake, Emerald City, The Boys with Sydney Festival, And No More Shall We Part, The Floating World, and Dreams in White (Griffin Theatre Company); Piece for Person and Ghetto Blaster with Nicola Gunn; Animal with Susie Dee; and Savages at fortyfivedownstairs. Kelly's first chamber opera The Bacchae premiered to critical acclaim at Melbourne Festival and toured to Dark Mofo.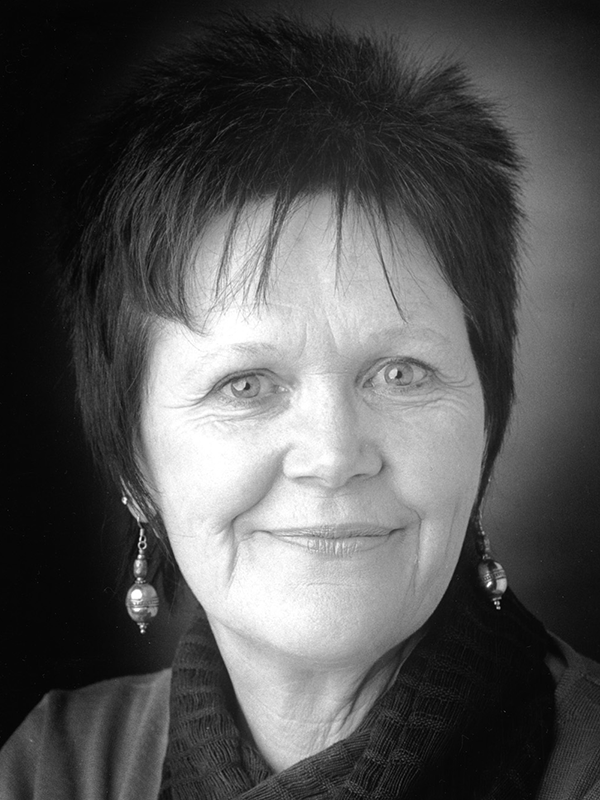 Geraldine Cook-Dafner has previously worked for Melbourne Theatre Company on Di and Viv and Rose, Melbourne Talam, John, The Odd Couple, Straight White Men, The Distance, Birdland, The Waiting Room, Top Girls, The Heretic, The Swimming Club, The 39 Steps, The History Boys, All My Sons, The Clean House, Boy Gets Girl, Take Me Out and The Glass Menagerie. Geraldine also works for independent theatre companies, Red Stitch Actors Theatre and Hit Productions. She trained at Middlesex University, the Guildhall School of Music and Drama, and she is an Honorary Senior Fellow in the theatre department at the Faculty of the VCA and MCM, University of Melbourne. Geraldine also works as a voice consultant in film, ABC Radio, SBS Radio, and for local corporate and government bodies. Geraldine was previously Head of Voice, Head of School of Performing Arts and an Associate Dean at the Faculty of VCA and MCM, University of Melbourne.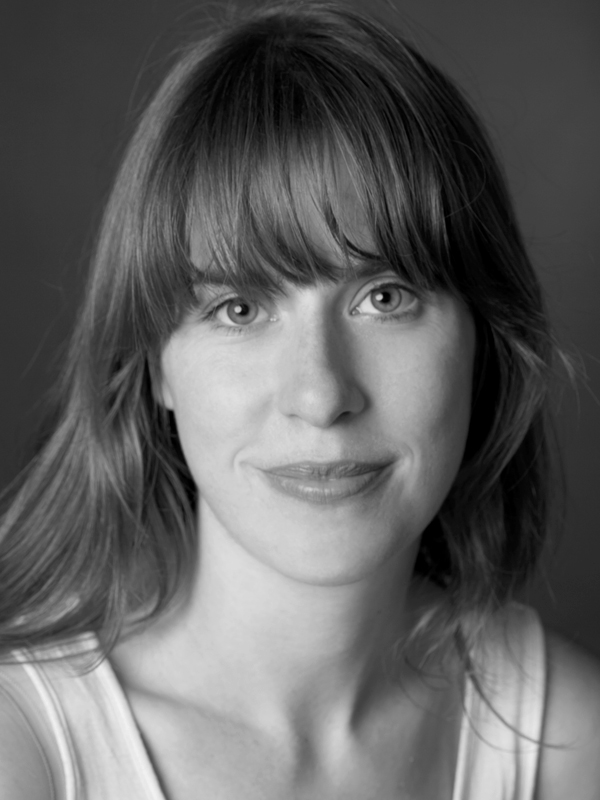 Prue Clark is a Melbourne-based theatre director with an interest in new writing. She completed a Postgraduate Diploma in Directing at the Victorian College of the Arts in 2012. Prue has received recognition for her work as a recipient of an Orloff Family Charitable Trust Scholarship (2012), an ArtStart grant (2014) and as a participant in Melbourne's Directors Lab (2016) and MTC's Women in Theatre Program (2016). She has twice been nominated for a Green Room Award for Best Direction and won Best Director at Auckland Fringe earlier this year. Prue's directing credits include: Emma Hall's Ode to Man, Katy Warner's Reasons to Stay Inside, Emma Hall's We may have to choose, Matthew Ryan's Plays from the Top of the Stairs, Katy Warner's Dropped and MKA's Group Show.
Published on 19 September 2017