What better way to see out Season 2019 than with a seven-time Tony Award-winning musical. Directed by Dean Bryant alongside a fantastic creative team, Kiss of the Spider Woman combines the electric energy of a Kander & Ebb musical with a powerful tale of humanity at its limits.
In this production we're treated to a cast of extraordinary talent led by three wonderful performers – Caroline O'Connor, Adam-Jon Fiorentino and Ainsley Melham – each with impressive Broadway credits to their names. There's no doubt Season 2019 will be going out in style.
It's been a big year at MTC. Twelve astonishing productions, including the premiere of our first NEXT STAGE Original, Golden Shield, and the smash-hit Shakespeare in Love. We celebrated 10 years of Southbank Theatre and once again delivered our industry-leading Education Program and ground-breaking artist development initiatives. Via the stories played out on our stages we've been around the world and back again. We've also been physically on the road, touring to Canberra, Sydney, Brisbane, Launceston and throughout regional Victoria.
And from speaking with many of you and reading your feedback, you've been moved, challenged, entertained and inspired by our productions. Thank you as always for being an essential part of the theatre experience and joining us with such passion.
There's a huge amount of work that goes on behind the scenes to get our shows on stage and we're extremely lucky to have the team that we do. As we raise a toast to Season 2019 and this final show of the year, we extend our thanks and congratulations to everyone at MTC for what has been achieved, and the ingenuity, work ethic and passion they bring to work with them every day.
Enjoy the show.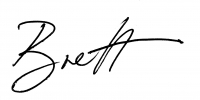 Brett Sheehy AO
Artistic Director & CEO

Virginia Lovett
Executive Director & Co-CEO
Published on 11 November 2019