The devastation caused by the bushfires blazing through our beautiful country has left us heartbroken, and this disaster continues to affect so many people and so much of our precious wildlife.
To help support communities and animals in need we will be donating all proceeds from our programme sales during the season of Home, I'm Darling and collecting cash donations at Southbank Theatre.
All money raised will be distributed equally between the Victorian Bushfire Appeal and Wildlife Victoria.
Money can also be donated directly to these charities at vic.gov.au/bushfireappeal and wildlifevictoria.org.au
Our 2020 season invites you to see the world differently as we present a suite of plays that will ignite imaginations, challenge preconceptions and enrich lives. That sentiment could not be more true for this Olivier Award-winning comedy and our season opener – Home, I'm Darling.
In this Australian premiere production we meet 1950s archetypes Judy and Johnny, and get a glimpse into their carefully curated lives. But beneath the technicolour surface there's more to this 1950s dream than meets the eye, and what unravels is a razor-sharp social commentary that will leave you with plenty to contemplate about our modern lives.
MTC Associate Artistic Director Sarah Goodes has assembled a cast of unparalleled comedic talents to bring this play to life and we're thrilled to have Jane Turner back on our stage alongside Nikki Shiels, Toby Truslove, Peter Paltos, Izabella Yena and Susie Youssef.
As we open a new season and embark on a new decade, we couldn't be happier to have our passionate audiences by our side. With productions including the five-time Tony Award-winning musical Fun Home, a glittering new production of Shakespeare's warm-hearted comedy As You Like It, four NEXT STAGE Originals and the transformative Sunshine Super Girl in store, 2020 is a season not to miss. So if you haven't yet got your subscription in, now is the time to secure your seats before they're all gone.
Enjoy the show.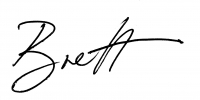 Brett Sheehy AO
Artistic Director & CEO

Virginia Lovett
Executive Director & Co-CEO
Published on 13 January 2020