Any chance to see the work of renowned artists in an intimate setting like the Fairfax Studio is a special one indeed. This Australian premiere of Heisenberg delivers that opportunity, featuring the inimitable actors Kat Stewart and Peter Kowitz, with a leading creative team under the direction of Tom Healey.
This play also marks our third presentation of a Simon Stephens play since we introduced MTC audiences to his work in 2015 with his revealing exploration of fame, celebrity and stardom in Birdland, and hosted him at MTC as part of the University of Melbourne's Macgeorge fellowship.
Last year his wonderful adaptation of The Curious Incident of the Dog in the Night-Time made its long awaited Australian debut in an MTC co-presentation with Arts Centre Melbourne, charming and astonishing audiences who came in droves to see the international blockbuster.
And now, we present a Simon Stephens work of an entirely different scale – and one that proves his versatility and command of writing for the stage.
Fostering relationships with international writers is central to bringing Melbourne the best work from overseas, and, closer to home, investing in local writers is core to MTC's mission to enhance the Australian theatre landscape with exciting, new works from the country's best writers. Our NEXT STAGE Writers' Program is allowing us to do just that, and later this year you'll see the first play to come out of this initiative – Golden Shield by the astounding young writer Anchuli Felicia King. We can't wait to share it with you.
But for now, enjoy this Australian premiere.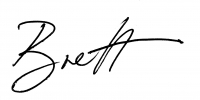 Brett Sheehy AO
Artistic Director & CEO

Virginia Lovett
Executive Director & Co-CEO
Published on 10 May 2019