While there are a number of great Australian classics, there are few that manage the trifecta – withstanding the test of time, having successful iterations across multiple artforms and maintaining their place on school curriculums. It just so happens that two of these classics appear in our 2019 Season.
Later in the year we'll be treated to a spectacular new staging of Storm Boy, and this new production of Così brings Louis Nowra's much loved characters back to MTC, 25 years after Così's debut.

This special story reminds us all of the transformative power of music and performance, and how art can make us soar – even if just for a moment. It is vital for us as human beings and something MTC promotes year round through our productions and special programs.
As we approach the end of the financial year, we invite you to help MTC continue leading the way on and off-stage by making a tax-deductable donation at mtc.com.au/continuethestory.
The important role donations play for the company has grown exponentially over the years, and they have allowed us to achieve some truly extraordinary things. MTC's home venue continues to be a remarkable and enduring example of what can be achieved through the power of philanthropy. Like each and every production at MTC, Southbank Theatre itself could not have existed without the shared passion, generosity and loyalty of our donors. Here's to 10 years of our home and those who made it possible.

Enjoy the show.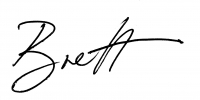 Brett Sheehy AO
Artistic Director & CEO

Virginia Lovett
Executive Director & Co-CEO
Published on 18 April 2019