When the opportunity arose to bring Nakkiah Lui's hit show Black is the New White to Melbourne, we knew we couldn't pass it up.
It's a comedy with inspired depth – bringing to the stage a radical conversation about race, class and identity that manages to have audiences in fits of laughter one moment and in complete surprise the next. We're thrilled to be presenting it with our friends at Melbourne Festival and know that Melbourne will revel in the rollercoaster of comedic entertainment that this show delivers.
Black is the New White premiered at Sydney Theatre Company in 2017 and arrives at MTC following a return season in Sydney, a smash-hit run in Brisbane and now a national tour. It is so wonderful to see a new Australian play already having such a long and healthy life, delighting audiences at so many different companies around the country.
With our NEXT STAGE Writers' Program now producing incredible, timely and important plays like Golden Shield by Anchuli Felicia King, and several others to premiere in 2020 including Torch the Place by Benjamin Law, Berlin by Joanna Murray-Smith and The Heartbreak Choir by Aidan Fennessy, our hope is to see these works and others from around the country enjoying the same support and fabulous reception nationally that Black is the New White has rightly received. These are new Australian classics in the making.
You can read more about the NEXT STAGE works in our 2020 season and indeed all the plays in store next year at mtc.com.au/2020. It's a year that will have you seeing the world differently, and we look forward to sharing the journey with you.
Enjoy the show.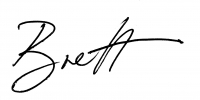 Brett Sheehy AO
Artistic Director & CEO

Virginia Lovett
Executive Director & Co-CEO
Published on 13 September 2019