Staging an Arthur Miller play is a treat as much for those creating it as it is for the audience. The powerful writing, vividly drawn characters and enduring themes mean new life and interpretation can be found in every iteration and by every generation. It's one of the reasons his works are considered modern masterpieces.

In this new production of A View from the Bridge, Miller's mastery is matched by that of award-winning director Iain Sinclair, whose command of the play is second to none. Together with the brilliant cast and creative team, Iain has skilfully brought out the beauty, tragedy and humanity in this modern classic.

Since we opened the doors to Southbank Theatre 10 years ago, it has been a home for new Australian theatre, classics and the best new plays from around the world. Throughout this year we celebrate the decade that's been and look towards the next era of Southbank Theatre, which begins with the slate of fantastic theatre filling the Sumner stage like this production of A View from the Bridge.

A reminder, too, that tickets are now on general sale for all remaining shows in our 2019 Season, except Kiss of the Spider Woman. So if you haven't subscribed but have your eye on three or more plays, then why not consider a mini subscription package to lock in great discounts and some exceptional theatre to look forward to.

Enjoy the show.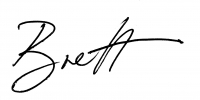 Brett Sheehy AO
Artistic Director & CEO

Virginia Lovett
Executive Director & Co-CEO
Published on 1 March 2019