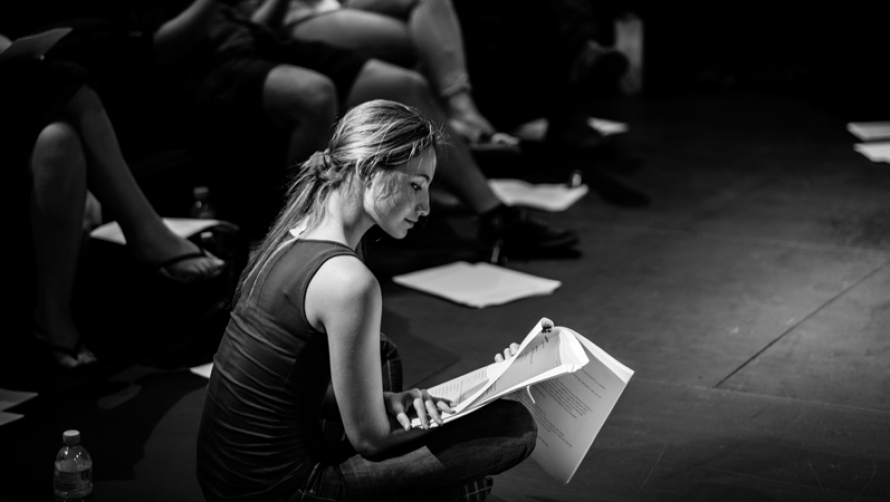 MTC's annual Cybec Electric play reading series celebrates theatre in its essence: great stories, electric writing and brilliant acting all working to ignite the audience's imagination. With scripts in hand, professional actors present new works-in-progress with the assistance of directors and dramaturgs.
Established to create opportunities for playwrights to increase their skills and experience, the stories developed through Cybec Electric reflect the here and the now. The series is a rare opportunity for audiences to be part of the important development stage of new Australian plays. A number of the plays featured in Cybec Electric have gone on to receive full scale productions at MTC and theatre companies nationwide. Continuing this trend, in 2017 MTC will be presenting one of the 2016 Cybec Electric plays, Rashma N. Kalsie's Melbourne Talam (previously named The Day I Left Home – Melbourne Talam) as part of its Education Program.
In conversation with Asian-Australian performing arts organisations, MTC will be selecting six local playwrights with Asian-Australian backgrounds to be part of 2017's Cybec Electric series, as part of Asia TOPA, a landmark festival-style celebration of Asian-focused performance and culture launching in Melbourne. Each of these writers will work with a visiting director from Asia on the development of their work.
Cybec Electric 2017 will run from Thursday 23 to Saturday 25 February 2017. Learn more here.
You can view past seasons of Cybec Electric via the links below
Cybec Electric 2016
Cybec Electric 2015
Cybec Electric 2014
Cybec Electric is generously supported by The Cybec Foundation.