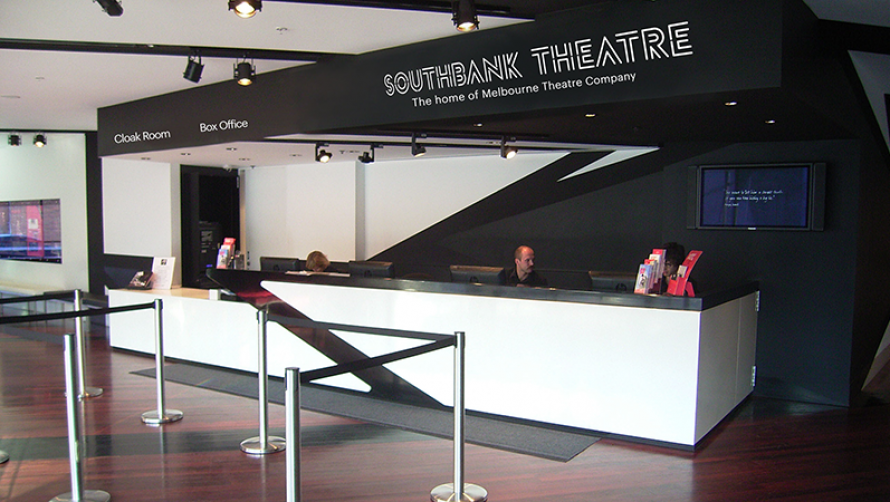 Southbank Theatre
Phone 03 8688 0800 or visit 140 Southbank Boulevard, Southbank VIC 3006
The Southbank Theatre Box Office is open Monday to Saturday from 9am until the commencement of the evening performance for MTC productions held at Southbank Theatre, and 2 hours prior to performances on Sundays and public holidays. If there is no evening performance at Southbank Theatre the Box Office will close at 5pm.
MTC

HQ

The Melbourne Theatre Company Headquarters, located at 252 Sturt St Southbank, is open Monday to Friday from 9am to 5pm. For all non-ticketing related enquiries, please email info@mtc.com.au.
Arts Centre Melbourne
For the Arts Centre Playhouse or Fairfax Studio productions you can also book through the Arts Centre Box Office, located in the Theatres Building, Smorgon Family Plaza, 100 St Kilda Rd. Open 9am to 9pm Monday to Saturday.