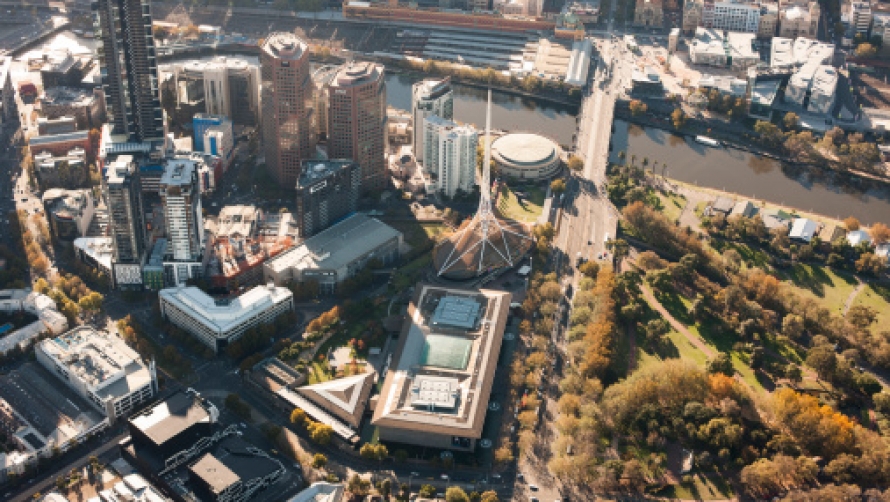 Our performance venues, Southbank Theatre and Arts Centre Melbourne, are located in Melbourne's Arts Precinct, which is just south of the CBD across the Yarra River.
Information about getting to the area is below, or you can find information specific to each venue on the Southbank Theatre and Arts Centre Melbourne pages of this site.
The City of Melbourne is commencing roadworks along Southbank Blvd and Dodds St in July and your journey to the theatre may be disrupted as a result.
The roadworks are part of the exciting Southbank Redevelopment that will add 2.5 hectares of new public, green spaces along Southbank Blvd and the surrounds. From mid-July to early-October, Southbank Blvd between St Kilda Rd and Sturt St will be closed with no vehicle access during this time. Trams and pedestrian access will continue but may be disrupted on occasion. Southbank Theatre will be open and operating as usual but please allow extra time to get to the theatre during this time.