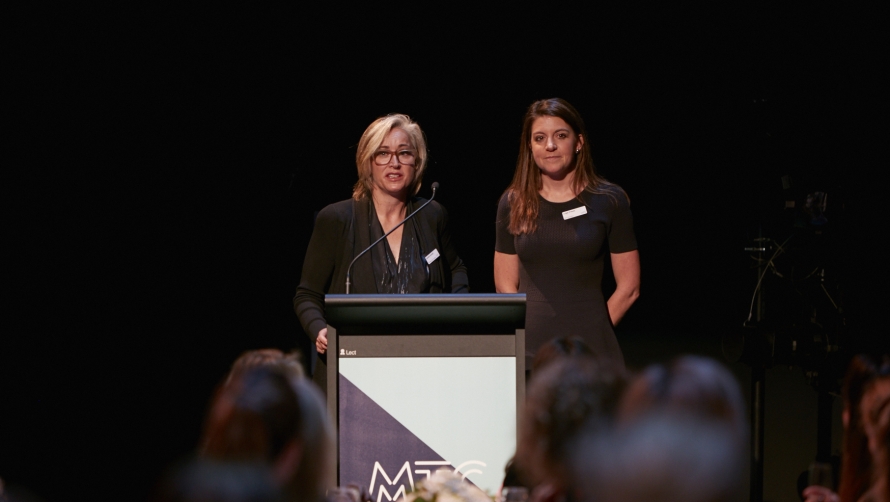 Women In Theatre Giving Circle Launch
On Friday 29 April a lunch on the stage of the Sumner was hosted to celebrate the launch of the Women in Theatre Giving Circle. Thirty-three Women in Theatre participants and alumnae, Women in Theatre Giving Circle Donors and MTC Foundation Board Members gathered together to support MTC's Women in Theatre program which aims at redressing gender inequality in the theatre industry.
This lunch took place on the beautiful set of Miss Julie, designed by Alice Babidge.
View photos from the launch via the image gallery in the side bar below. Photos by Benjamin Healley.