Each year the MTC Ambassadors program offers 15 diverse Year 11 drama students unique exposure to the inner workings of Australia's oldest theatre company.
The MTC Ambassadors program recognises the need for passionate students of drama to have opportunities to engage in the arts beyond what is possible at school. Having this support and experience can often make the difference in helping a young person follow and shape their aspirations.
Our 2017 program culminated with an end of year celebration attended by this year's Ambassadors, their teachers, parents and guardians, and our generous Youth Ambassador Giving Circle Donors who make this program possible.
Each Ambassador shared a personal reflection on their incredible year with MTC which included workshops, guest lectures with artists, attending MTC productions, and meeting the teams that bring our shows to life. Common themes expressed by the students included an enhanced confidence in pursuing career goals, the collective bonds of friendship developed amongst the group, and a broader understanding of the career possibilities ahead.
'This experience has been so inspiring, insightful and has allowed me to consider so many more pathways!'
'I will cherish everything I have learnt this year'
I hope you will join us in wishing them all the best for the future and we look forward to staying in touch with these exceptional young theatre-makers as they take their next steps towards a career in the performing arts. Many alumni of the program have gone on to work with independent theatre companies and festivals, study overseas, as well as being accepted into tertiary performing arts programs.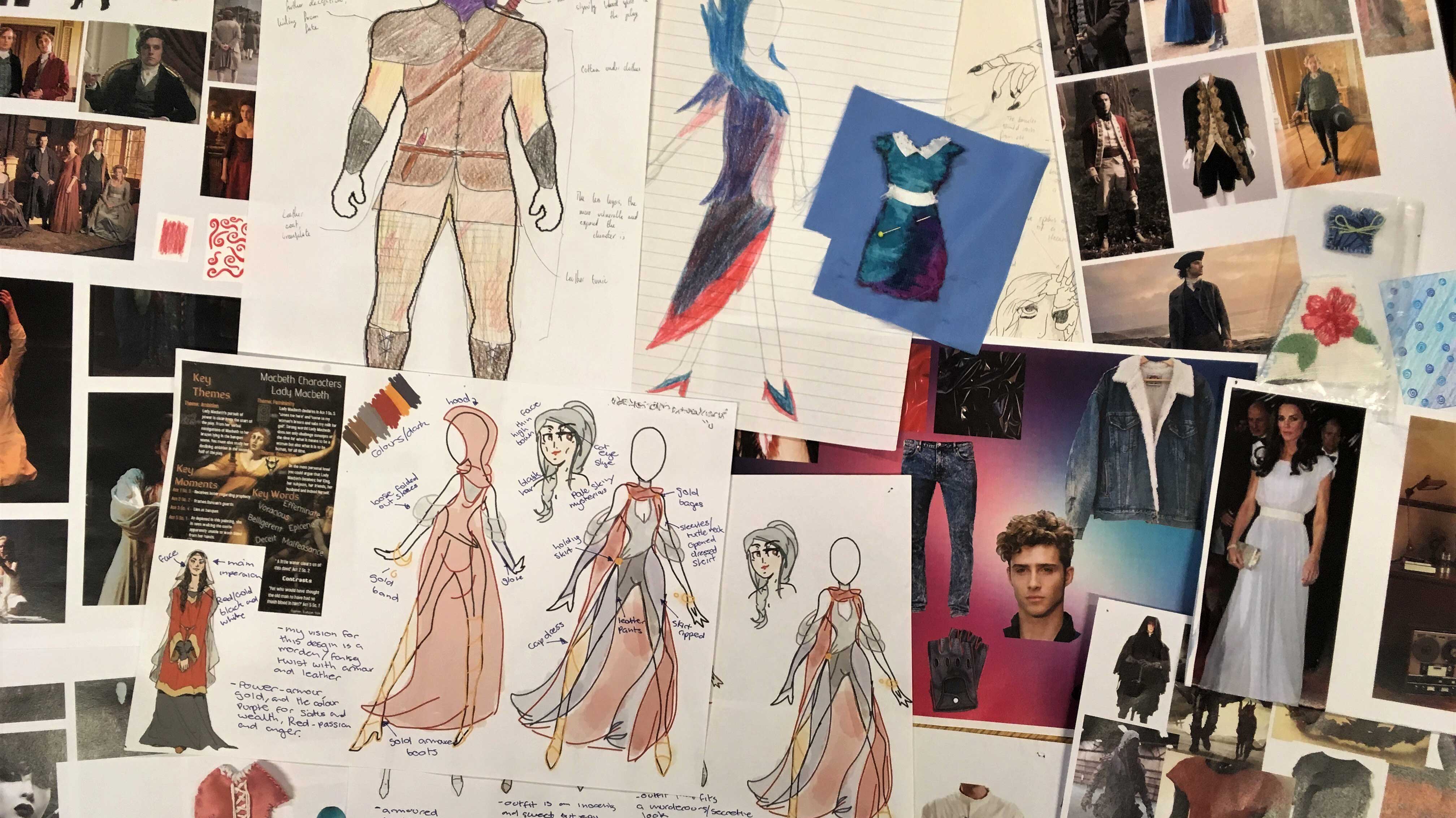 Costume design concepts for Macbeth by 2017

MTC

Ambassadors

The MTC Ambassadors program relies on the collective generosity of MTC Donors to the Youth Ambassadors Giving Circle. If you would like to help young achievers follow their dreams by donating to this transformative program then please contact Chris Walters, Annual Giving Manager on (03) 8668 0938 or c.walters@mtc.com.au