Details
Mistaken identities, love triangles and elaborate pranks – Shakespeare's classic romantic comedy comes to the stage in a dazzling new production by one of Australia's most acclaimed directors, Simon Phillips (Macbeth, Priscilla Queen of the Desert, the Musical), featuring music by Kate Miller-Heidke and Keir Nuttall (Muriel's Wedding The Musical) and lavish set design & period costumes by Gabriela Tylesova (Love Never Dies).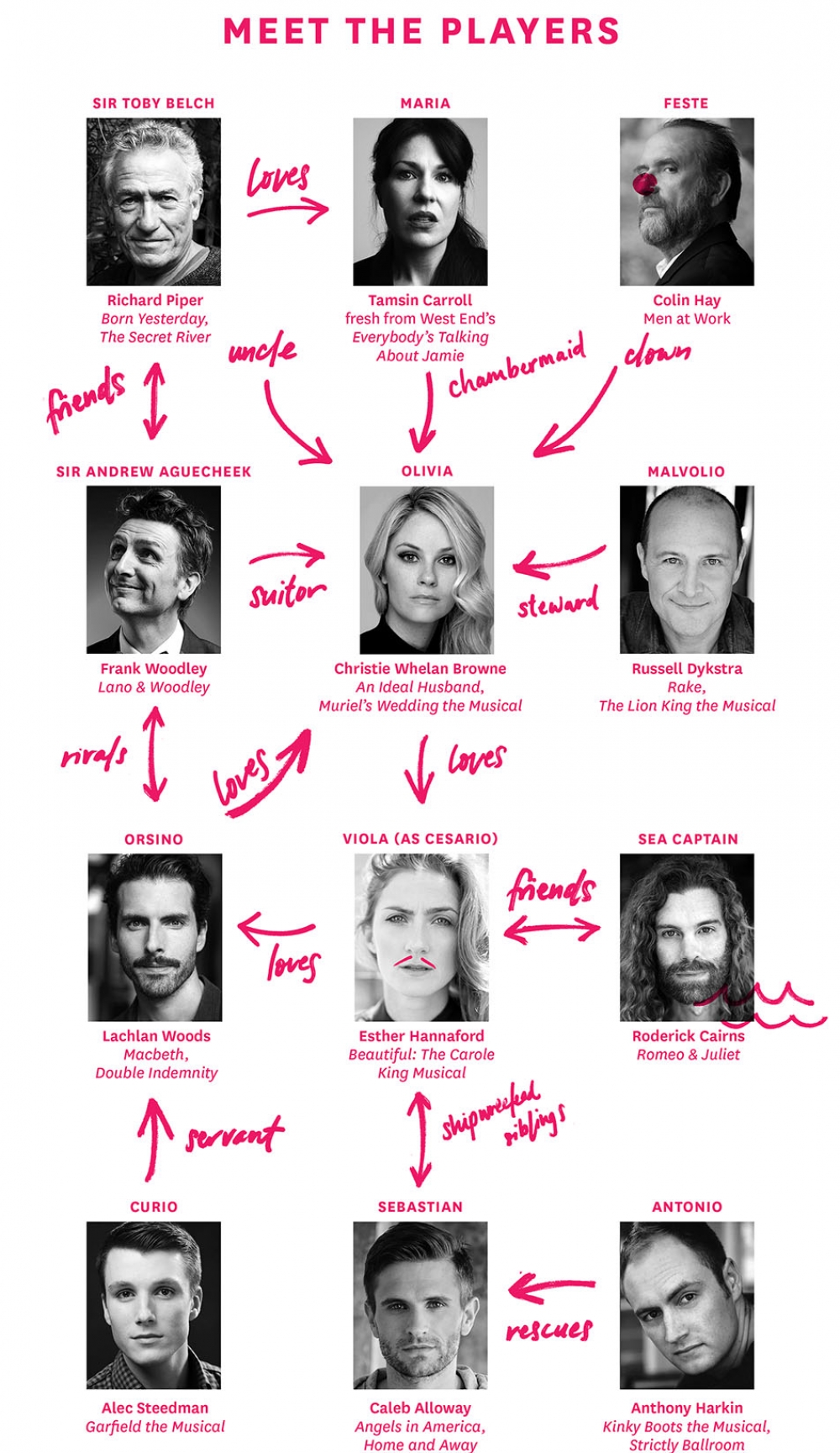 You can also download a copy of the show programme for Twelfth Night before you head to the theatre, and a range of other information about the show – from interviews to podcasts – can be found throughout the season here at mtc.com.au/backstage.
Cast & Crew
News & Reviews
Reviews
Arguably Shakespeare's most perfect rom-com.
Mistaken identities, cross-dressing, practical jokes, wicked humour, interrupted romance and happy endings.
Attendance Information
Contains mild violence, mild sexual references, partial nudity, strobe and haze effects. For detailed information about the production's content click here or call our box office on (03) 8688 0800.

Twelfth Night will be Audio Described on Tuesday 4 December, 6.30pm and Saturday 8 December, 2pm with a tactile tour at 1pm prior to the Saturday performance.

Captions are available via a screen for the performance on Thursday 6 December, 8pm
New performances just added between 2 and 5 January!