If you have visited Southbank Theatre recently, you may have noticed the new range of red, white and sparkling wines on offer from MTC's new Southbank Theatre Partner, Scotchmans Hill.
Established in 1982 and located in the heart of the Bellarine Peninsula, Scotchmans Hill has been a leading local winery for over thirty years and is rated among James Halliday's Top 100 Australian Wineries. The immaculately maintained vineyards overlook Port Phillip Bay, and the wines are a true reflection of this environment.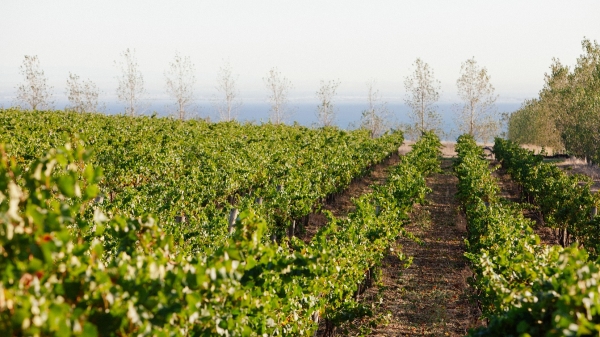 The winery today is a modern facility featuring an 8000 cubic metre temperature controlled barrel hall that houses up to 1000 barrels. The winemaking equipment ranges from modern and progressive through to traditional with the ultimate aim of producing highly individualistic wines using both modern and traditional winemaking techniques.
Scotchmans Hill wines have continued to be recognised as leaders in the winemaking community with recent awards including multiple gold medals for the Scotchmans Hill Shiraz, on offer at the Southbank Theatre Foyer Bars.
MTC Members can now enjoy the Swan Bay Cuvee Brut, Pinot Grigio and Pinot Noir in the Qatar Airways MTC Lounge.