In this edition of Have We Met, we talk to Script Bar & Bistro's Head Chef, Roberto Grillo and Sous Chef, Fabrizio Alfano.
When did you decide you wanted to be a chef?
R: I was 13 years old, watching and learning from my Nonna how to make Orecchiette in my home town of Puglia. It felt right and has always been my passion. I've never wanted to do anything else.
F: I decided at 8 years old. I started helping in Nonna's restaurant after high school, which made me start loving food.
How long have you been at Script Bar & Bistro?
R: I've been at Script for two years.
F: One and a half years. I started as a casual chef and gradually worked my way up to be Sous Chef.
What is your favourite dish to cook?
R: Fresh pasta, particularly orecchiette with cime di rapa (the leaves of a 'brocoli-like' plant grown wild in Puglia) with fresh tomato sauce and salted ricotta cheese. It's delicious!
F: Risotto because Milano, where I was born, is the capital of risotto and its official home. I'm very proud of this heritage and know many ways of cooking risotto.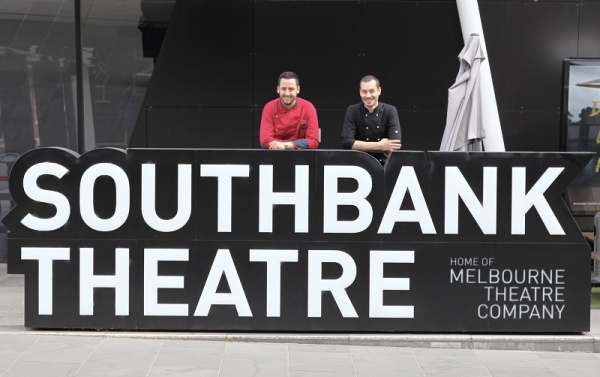 What is the best thing about working in the Arts Precinct?
R: It's always busy and you can meet so many artists. It opens your mind to a different point of view.
F: I work in one of the best places in Melbourne! Everyone knows that Script Bar & Bistro is the best place to get a meal in the Arts Precinct.
Do you have a favourite theatre show?
R: I would say, Divine Comedy by Dante Alighieri. It was a spoof on the original and very funny in its interpretation.
F: Well, it's not really theatre, but I love the Melbourne Comedy Festival. It has such a great atmosphere, and so many laughs!
What was the first live performance you saw?
R: It was Pinocchio on stage.
F: It was a music concert, the Red Hot Chilli Peppers in Milan!