We are delighted to welcome 15 new participants to our Women in Theatre Program in 2019.
Now in its sixth year, MTC's Women in Theatre Program has supported 57 theatre professionals in their career development to date and continues to provide invaluable opportunities for women working in the sector.
Commencing in February, this year's successful applicants within the core stream are Xanthe Beesley (Artistic Direction), Rachel Chant (Directing), Grace Ferguson (Emerging Sound Design), Roshelle Fong (Multi-Disciplinary), Amy Hardingham (Creative Direction), Romanie Harper (Set & Costume Design), Penny Harpham (Directing), Rachel Lee (Lighting Design), Alice Pollard (Production Management), Emily Sheehan (Playwriting), Emily Sweeney (Producing), Keziah Warner (Dramaturgy), and Clemence Williams (Sound Design & Composition).
MTC's Women in Theatre Program is made possible thanks to the generosity of the Women in Theatre Giving Circle.
Meet our 2019 core program participants below.
Xanthe Beesley (Artistic Direction)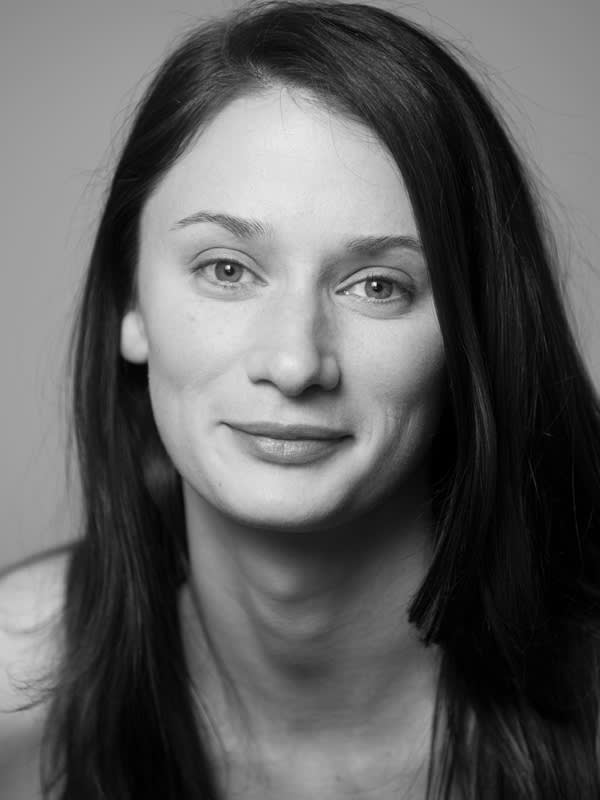 Xanthe is a Melbourne-based performance maker with a background in theatre and dance. She works as a theatre maker, producer, facilitator and movement director, taking on different roles according to the needs of each artist, organisation or community she collaborates with. Xanthe is currently the co-Artistic Director of Union House Theatre at the University of Melbourne and Artistic Program Manager at La Mama.
A strong advocate for the independent arts, throughout her career Xanthe has supported hundreds of artists on the realisation of their creative ideas. She worked as the Independent Program Producer at Melbourne Fringe and has co-chaired the Green Room panel for Independent Theatre. Her experience working with theatre companies, universities, cultural institutions and festivals includes Melbourne Fringe, Victorian College of the Arts, Footscray Community Arts Centre, Rawcus, Present Tense Ensemble, Queensland Performing Arts Centre and KITE theatre.
Xanthe's creative practice focuses on the facilitation of ideas through movement and dramaturgy. Recent work includes movement director - Ida (Union House Theatre), director - things we should talk about (Union House Theatre), movement director - Oil Babies (Lab Kelpie/Darebin Arts Speakeasy); performer/collaborator - In Plan (Michelle Heaven/Castlemaine Festival). She has a Master of Theatre-Practice from the VCA.
Rachel Chant is a Sydney-based director and dramaturg, and festival director of Bondi Feast festival.
Recent productions include Patricia Cornelius' Love (Darlinghurst Theatre Company); Intersection 2018: Chrysalis (ATYP @ Griffin Theatre Company) and 2018 Griffin Award Readings. In 2017 the Sydney premiere of The Village Bike by Penelope Skinner (Old Fitz Theatre) and Declan Greene's Moth (ATYP). 2016 saw the Australian premiere of Lucy Caldwell's Leaves (Kings X Theatre – winner Broadway World 2016 Best Director) and before that Andrew Bovell's When the Rain Stops Falling (New Theatre). Rachel was Assistant Director to Leticia Caceres on Angela Betzien's Mortido (Belvoir + STCSA) and in 2019 Rachel will direct the Australian premiere of Cuttin' It by Charlene James (Kings X Theatre).
Rachel has worked as director, script assessor and dramaturg for Playwriting Australia. She was the Artistic and Directorial Associate for the inaugural Festival Fatale, a two-day women's theatre festival produced by Women in Theatre and Screen, was resident dramaturg for Red Line Productions' 'New Fitz' new writing program, and was Associate Director at Rock Surfers Theatre Company (2013-2015). Rachel has a Masters of Applied Theatre Studies from the University of New England.
Grace Ferguson (Emerging Sound Designer)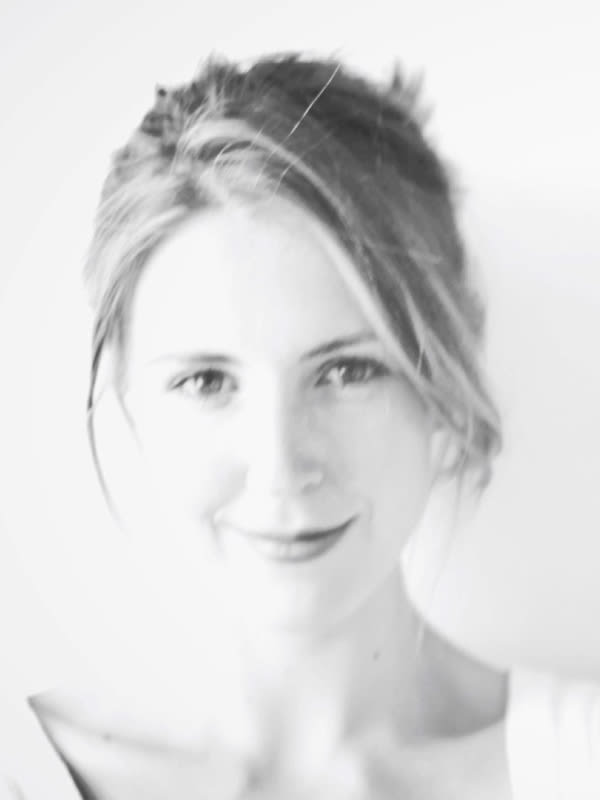 Grace Ferguson is a Pianist, Composer and Sound Designer based in Melbourne. She studied at the Melbourne Conservatorium specialising in classical piano performance but in recent years has enjoyed collaborating with artists on a variety of projects across theatre, film and live performance.
Recent collaborations include We All Know What is Happening by Samara Hersch and Lara Thoms (Best Contemporary/Experimental Performance 2018 Green Room Awards) at Artshouse, Campbelltown Arts Centre and Vitalstatistix (2017/8/9), Love Song at the Melbourne Fringe Festival (2017), The Readers as part of Belvoir Theatre's 25a program, exhibition A Thousand Times the Rolling Sun (2018) curated by Gabriel Curtin at the Old HM Prison in Beechworth, Alone Outside presented by Lap Kelpie at the Melbourne Fringe Festival (2018) and 'Your Heart's So Hot O Sister' inspired by Sophocles Antigone in collaboration with Rosie Ribel (piano) and Lilian Steiner (dance) for Melbourne Music Week (2018). She has also sound seconded Elizabeth Drake (Top Girls, MTC 2012) and Stefan Gregory (King Lear, STC 2015), David Franzke (2017) and Emma Valente on The Rabble's project LONE (2018).
As a solo musician, Grace initially employed her Sound Cloud account to uploaded 'piano sketches, recorded in a share house', which valued the imperfections and nuances of the location in which they were captured. This inspired the recording of her solo EP Amator in 2017. Her latest album titled Voler will be released in 2019. She has performed in a range of events presented by Bank Records, Six Piano Collective, Analogue Attic Recordings, and musical series presented Abbotsford Convent and Assemble Communities.
Roshelle Fong (Multi-discipline Artist)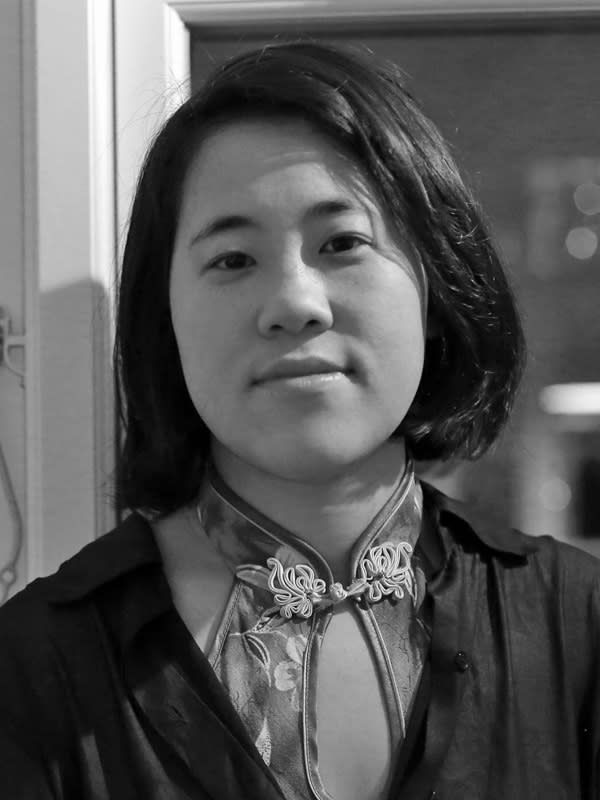 Roshelle Fong is a Chinese-Australian multidisciplinary artist who creates participatory experiences around cultural confusion, human connection and technology as a life-force. She has produced and performed work at a wide range of spoken word, stand-up comedy, theatre and performance art events, including at RAW Comedy Festival, Auckland Fringe Festival, Midsumma Festival, Emerging Writers Festival and at the Sydney Opera House.
Roshelle is an alumnus of the Footscray Community Arts Centre's Emerging Cultural Leaders Programme and Malthouse Theatre's Vanguard Shadow Board programme, and she recently completed a year-long producing placement at Malthouse Theatre's Besen Family Artist Programme.
She won the Multicultural Arts Victoria Award for Innovation in Cultural Practice at Melbourne Fringe Festival 2018 for her work nomnomnom, and has since adapted the show in Seyðisfjörður, East Iceland, as part of the HEIMA artist residency. In 2019 she will produce nomnomnom in Sydney at Bakehouse Theatre and in Shanghai with Untitled Space gallery, supported by the Ian Potter Cultural Trust. She will also curate a larger scale version of the show as a four-day long installation at Testing Grounds in Melbourne, funded by the City of Melbourne and the Australia Council for the Arts.
Amy Hardingham (Creative Director)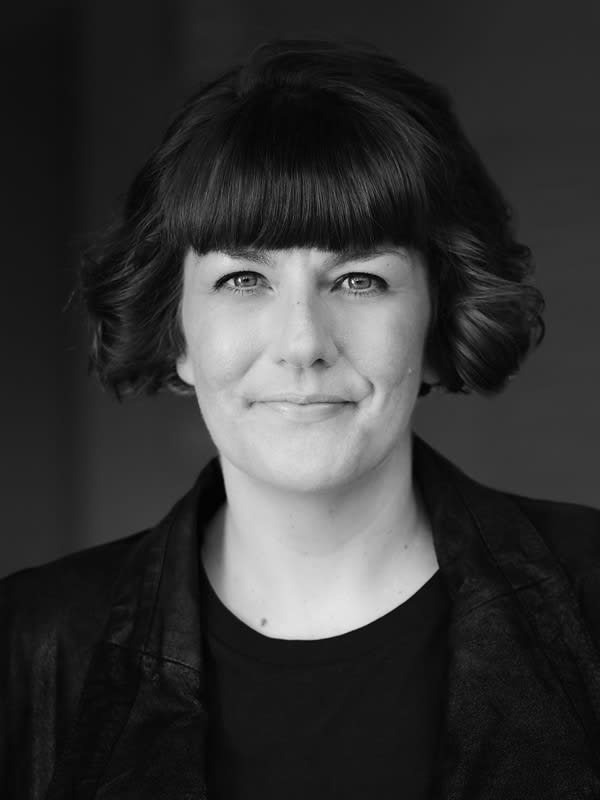 Amy Hardingham is a director, theatre maker and arts leader. Previous roles include Artistic Director of Newcastle's Tantrum Youth Arts from 2013-2016, Artistic Director of Outback Theatre for Young People from 2004-2008, Regional Manager at Australian Theatre for Young People from 2008-2010, and Acting Head of Education, Bell Shakespeare, September 2017 - June 2018.
Amy has created and produced a range of participatory, immersive, site-specific works including Diving off the Edge of the World, Stories in Our Steps, and Manning the Fort for Tantrum Youth Arts, and has directed new Australian plays by writers including Alana Valentine (commission and original site-specific production of Eyes to the Floor), Tom Holloway (The Bus, Edinburgh Fringe), Van Badham (Five Feminist Microdramas, An Anarchist at Dinner, Material Girls, Dole Diary) and Lachlan Philpott (Bustown & The Chosen).
In 2018, Amy was Assistant Director to Rosie Dennis on Talkshow: Hypothetical for Urban Theatre Projects, and was selected by Erth to work with Chiara Guidi on her avant garde children's work Terra dei Lombrichi at Carriageworks. In 2019 she is co-directing Bell Shakespeare's production of Macbeth for school students at the Sydney Opera House/Arts Centre Melbourne, and directing the Australian Theatre for Young People's Foundation Commission production of April Aardvark by Nathaniel Moncrieff. Amy has a BA in Performance Studies from the University of Sydney and lectures in collaborative theatre and contemporary performance at the University of Newcastle.
Romanie Harper (Set & Costume Design)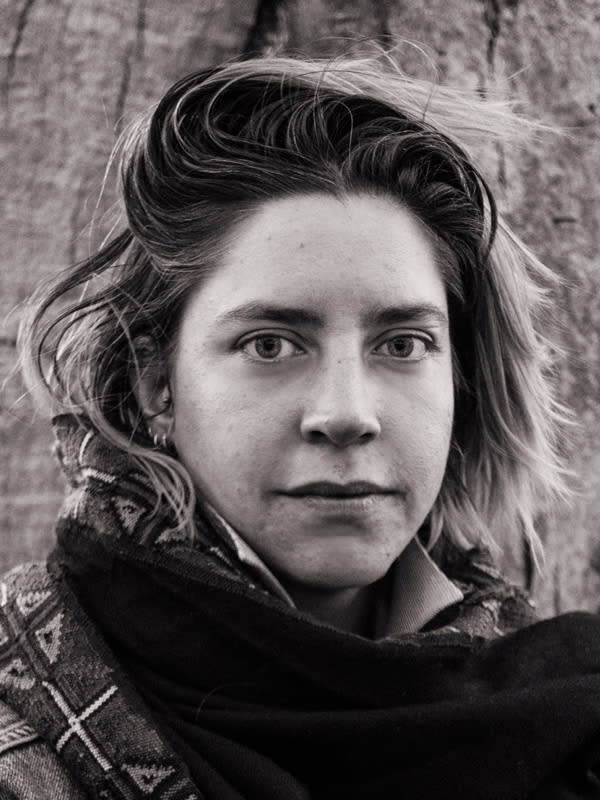 Romanie Harper is a theatre maker and designer.
Recent design credits include Trustees and Good Muslim Boy (Malthouse), Contest and Moral Panic (Darebin Speakeasy), Little Emperors (Malthouse), We All Know What's Happening (Arts House), Conviction (ZLMD Shakespeare - Green Room Award for Design), M+M (Daniel Schlusser Ensemble, Melbourne Festival 2013 - Green Room Nomination for Design) and The Sovereign Wife (Sisters Grimm, NEON 2013, Green Room nominated for Design).
She has worked with The Wooster Group, and co-designed Radiohole's Inflatable Frankenstein (The Kitchen, NYC). She has co-directed and designed The Collected Works of Victor Bergman (Fortyfivedownstairs) by The Family, and Calamity (NEON 2015) by ZLMD Shakespeare.
Romanie is the Set & Costume Designer for MTC Education's production The Violent Outburst That Drew Me To You in 2019.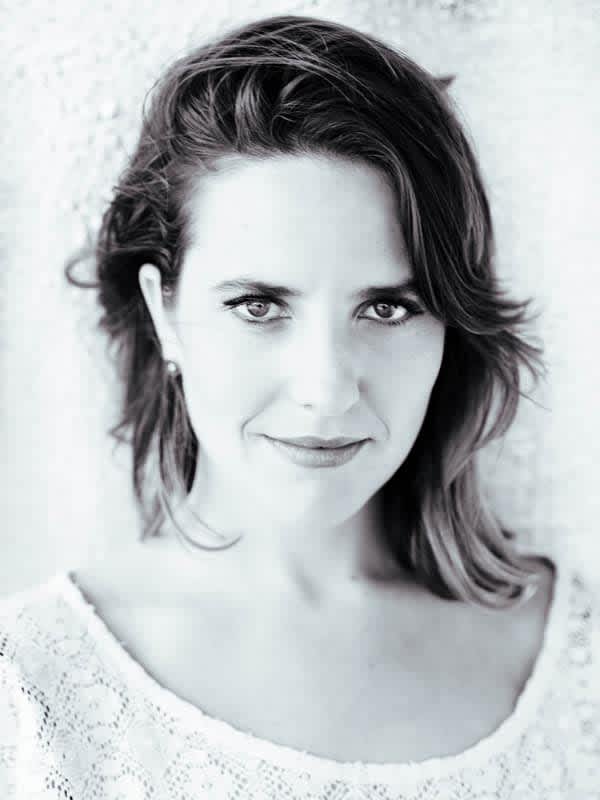 A Directing graduate from VCA, Penny Harpham is a theatre director, performer and teaching artist. She is the Associate Director of Western Edge Youth Arts and the co-founder and co-Artistic Director of independent theatre company, She Said Theatre. Penny has won a Green Room Award for Best Audience Engagement (The Stream/The Boat/The Shore/The Bridge, Next Wave Festival 2012), has been nominated for a Green Room Award for Best Independent Production (HART, She Said Theatre 2015), received an Ian Potter Cultural Trust Award (2015) and was selected to partake in Playwriting Australia's inaugural Directors Studio (2015) and Melbourne Festival's Directors Lab (2016).
Her passion for new writing and experimental performance form has seen her work as a performer and director with companies across Australia and overseas, including Malthouse Theatre, Red Stitch Actors Ensemble, Playwriting Australia, Platoon Kunsthalle Berlin, Junction Arts Festival, Mullae Arts Space Seoul, fortyfivedownstairs, Hothouse Theatre, Brisbane Powerhouse, The Blue Room Perth, Theatreworks and La Mama Theatre. For She Said Theatre she has most recently directed HART, Fallen (with Sport for Jove Theatre at The Seymour Centre in 2017 and reimagined and performed as an independent She Said Theatre production at fortyfivedownstairs in 2018) and Salt (La Mama Courthouse).
She Said Theatre is committed to the inclusion and promotion of women and other underrepresented artists. Penny also directs youth community productions through Western Edge Youth Arts with a focus on devising new works or adapting classics to reflect the cultural backgrounds, politics and experiences of the participants in Melbourne's outer Western suburbs.
Rachel Lee (Lighting Design)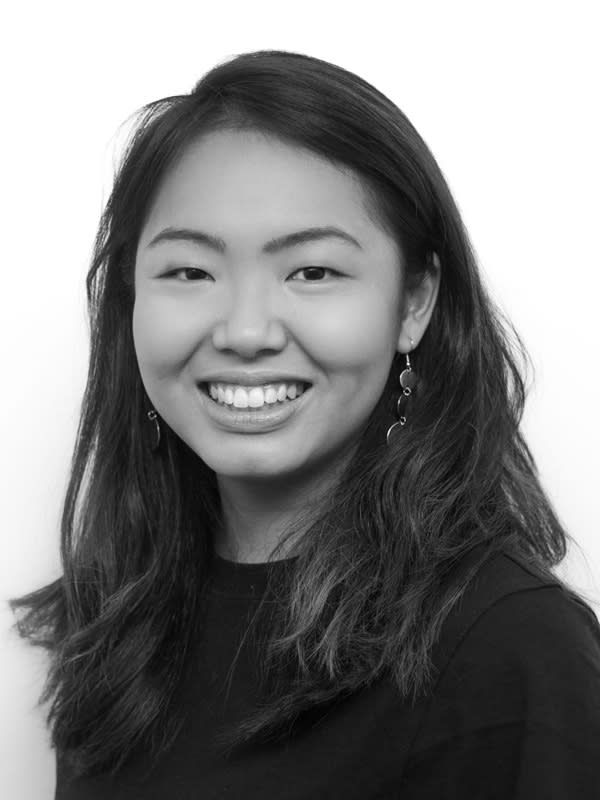 Based in Melbourne and hometown Singapore, Rachel is an emerging artist and lighting designer that loves a good conversation about culture, travels and the arts.
A recent graduate from The Victorian College of the Arts, her works whilst at VCA included The Drowsy Chaperone (directed by Alister Smith), Richard III (directed by Budi Miller), No End Of Blame (directed by Bridget Balodis) and contemporary dance piece A Live Exhibition choreographed by Prue Lang.
Design credits include Rent The Musical (Take The Mic Australia), associate lighting designer on Moral Panic (Double Water Sign), Fallen (She Said Theatre), Baby Bi Bi Bi (Flesh Coloured Panties), Romeo Is Not The Only Fruit directed by Jean Tong, Tandem (Gravity Dolls) and Bread Crumbs (On The Fence Productions) and several Melbourne Fringe productions, including Born to Achieve: A Little Sister Proves Her Big Sister Wrong and Lou Wall's Drag Race.
Rachel has completed internships with Nigel Levings, Nick Schlieper and Paul Jackson. She strives to establish her voice through her art. Baby Bi Bi Bi won Bank Australia People's Choice Award and Lou Wall's Drag Race was nominated for Best Performance as part of 2018 Melbourne Fringe.
Alice Pollard (Production Management)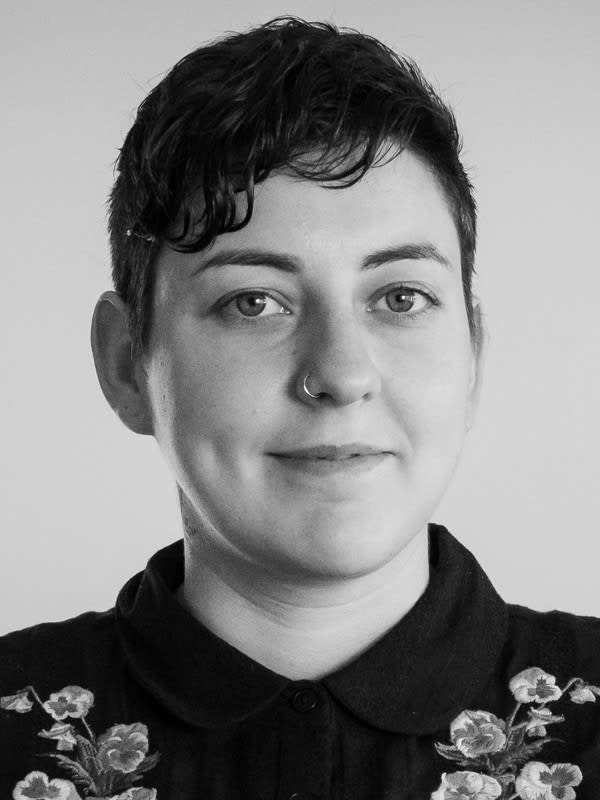 Alice is a Production Manager who enjoys whiskey, having the right tool for the right job, going camping and long walks on the beach. Her work has taken her across the world, including all across Australia, the UK, and some of Europe and China.
Notable achievements include still holding it together after a decade in the arts, and been part of Personal by Jodee Mundee. A show that took her to Darwin Festival and brought Deaf communities together across Australia.
Alice dislikes flat batteries, bad coffee and writing bios. She is hoping 2019 is the year she excels through focused determination and the opportunities presented by this mentorship program.
Emily Sheehan (Playwright)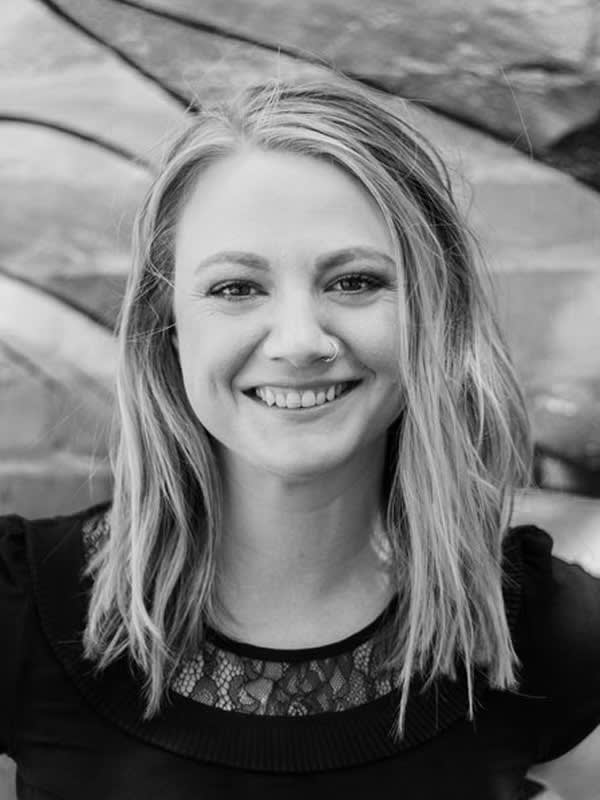 Emily Sheehan is an award winning playwright and theatre maker. Emily completed her Masters in Playwriting at the Victoria College of Arts (VCA) in 2015 and her Bachelor of Arts (Acting) in 2011.
Her play Hell's Canyon (Currency Press) won the Rodney Seaborn Award, was shortlisted for the Patrick White Award, and was a showcased play in Playwriting Australia's 2016 National Play Festival. In 2018 Hell's Canyon was presented at Old 505 Theatre in Sydney and La Mama Theatre in Melbourne.
Her play Daisy Moon Was Born This Way was commissioned by The Joan and presented in their main season in 2017. Emily's play Versions of Us was commissioned by Canberra Youth Theatre and performed at the Ralph Wilson Theatre in 2017. In 2018 Emily co-directed Faster for Canberra Youth Theatre, a new work devised with the teenage cast.
Emily has worked as a script assessor for Playwriting Australia, and as a dramaturgy intern with Melbourne Theatre Company. In 2014, Emily undertook a six-month internship in script assessment and new play development with Playwriting Australia.
As a teaching artist, Emily has worked with companies including Australian Theatre for Young People, Canberra Youth Theatre, Parramatta Riverside Theatre, Hothouse Theatre Company, Perform Educational Musicals and The Reach Foundation.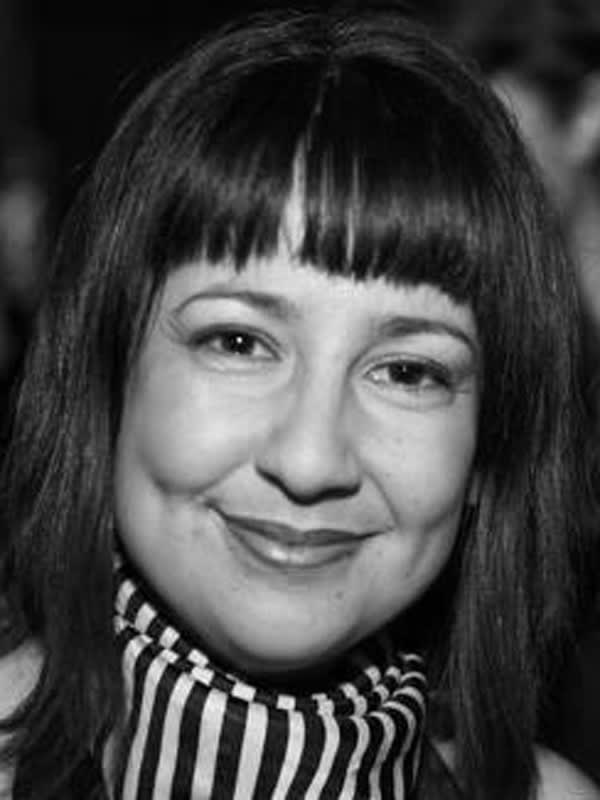 Emily is a producer, programmer and project manager who has worked across Melbourne and Brisbane for various multi-artform festivals and organisations. She is currently an associate producer at Next Wave and Castlemaine State Festival and has worked in the arts industry for over 10 years. In 2017 she delivered the Inaugural Supercell: Festival of Contemporary Dance Brisbane as Festival Program Manager with its co-founders and is currently serving as a board member.
As Associate producer at Queensland Performing Arts Centre, she co-designed a large scale community dance project across Brisbane and Cairns in 2017. In 2015, Emily worked with Melbourne Festival's artistic director Josephine Ridge to curate a large free program of events across the city.
Emily has worked as a producer for Brisbane Festival and Melbourne International Film Festival and as a project manager for Multicultural Arts Victoria and various small scale independent and community projects. Other credits include roles at Circa, Melbourne international Comedy Festival, Short & Sweet Festival and WOMADelaide.
In 2013 Emily participated in the Melbourne Fringe Producer Mentorship Program and in 2015 Emily participated in the Atelier for Young Festival Managers in Gwangju, South Korea.
Emily holds a Bachelor of Theatre Performance from the Arts Academy, University of Ballarat (Federation University).
Keziah Warner (Dramaturgy)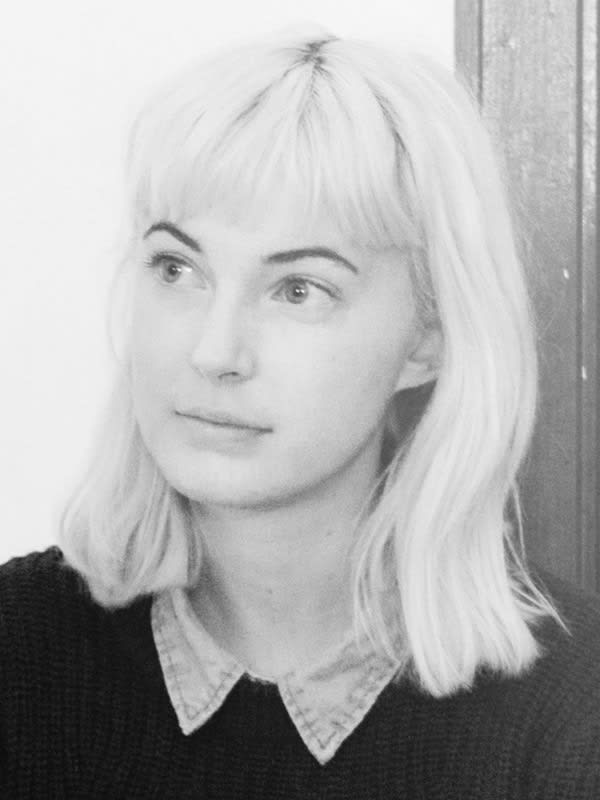 Keziah is a dramaturg and playwright. In 2018, she was awarded a dramaturgy placement on Malthouse Theatre's Besen Family Artist's Program, under the mentorship of Mark Pritchard. During this placement she worked on the Living Now Playwright's Program and on new work Date Night; a collaboration between Amelia Evans and Deafferent Theatre.
Her recent dramaturgy credits include Nomnomnom by Roshelle Fong; Dazza & Keif Go Viral by Keely Windred and Danni Ray; and Thigh Gap by Jamaica Zuanetti. In 2017, she was dramaturg on The Maze by Kasey Gambling as part of Hothouse Theatre's Month in the Country residency.
She has worked as a script reader in London (The Cock Tavern, The Space, Rich Mix, The Last Refuge, Descent Theatre), Auckland (Playmarket, Scratch New Writing), New York (Soho Rep) and Melbourne (Playwriting Australia, Melbourne Theatre Company, MKA). She is a graduate of Soho Theatre's Writer's Lab in the UK, where her play The Rest of the World was long-listed for their Young Writer's Award.
Her new play Control was short-listed for the 2017 Patrick White Playwrights' Award and is premiering as part of Red Stitch's 2019 season.
Clemence Williams (Sound Design & Composition)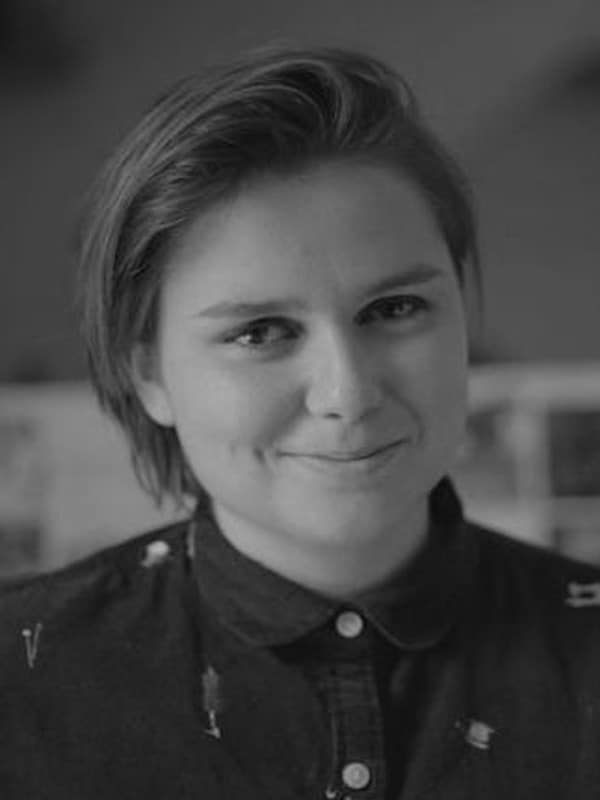 Clemence is a director for theatre and opera as well as a sound designer and composer.
Clemence's directorial work includes: Unfinished Works by Thomas De Angelis at the Seymour Centre, The Cherry Orchard at the New Theatre and a site-specific, sell out, world-touring original opera: Chamber Pot Opera. She also regularly develops and stages readings of new work, including the Patrick White Award reading of Neil Levi's KIN at Sydney Theatre Company and 44 Homes by Tasnim Hossain at Australian Theatre for Young People. Clemence has assistant directed with Sydney Chamber Opera, Sydney Theatre Company and the Sydney Conservatorium.
As a sound designer and composer, Clemence has worked on Lethal Indifference by Anna Barnes and A Cheery Soul (composer only) for Sydney Theatre Company. Other sound design and composition work includes The Chapel Perilous at the New Theatre, A View from the Bridge, The Wolves and The Humans at the Old Fitz, A Girl is a Half Formed Thing at KXT, Blueberry Play as part of Griffin's Batch Festival, Fallen at fortyfivedownstairs and Romeo and Juliet for the Bell Shakespeare Players.
Clemence is looking forward to debuting with MTC this year with Arbus and West and Heisenberg.
A further two applicants have been selected to participate in the new technical design stream, offering paid design associate placements on MTC 2019 productions. Amy Holley (Sound Design) will join the Così creative team, and Clare Springett (Lighting Design) will work on Shakespeare in Love.
Meet our 2019 technical design stream participants below.
Amy Holley (Sound Design)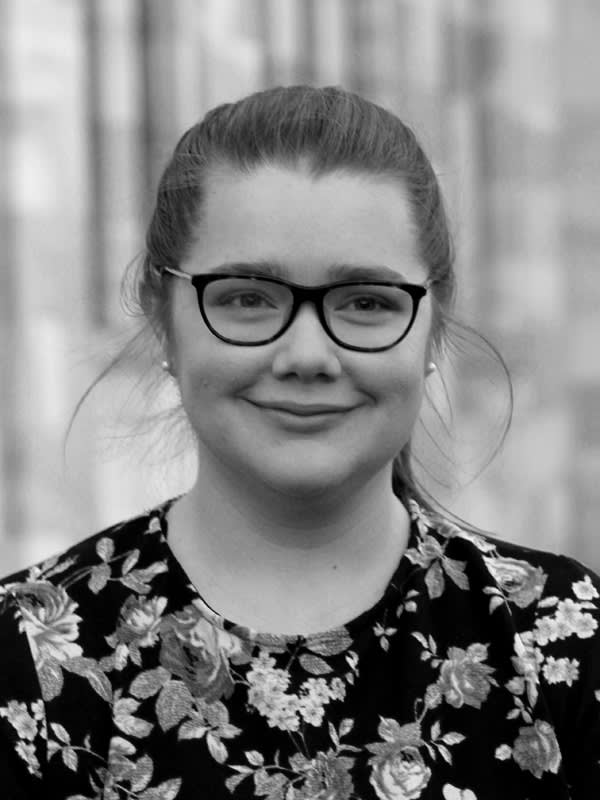 Associate Sound Designer, Così
Amy graduated with a Bachelor of Audio Engineering and Sound Production from JMC Academy and has developed her theatre and live sound experience over the last four years, recently designing for Underground Productions, Undone Theatre Collective and Room To Play.
Clare Springett (Lighting Design)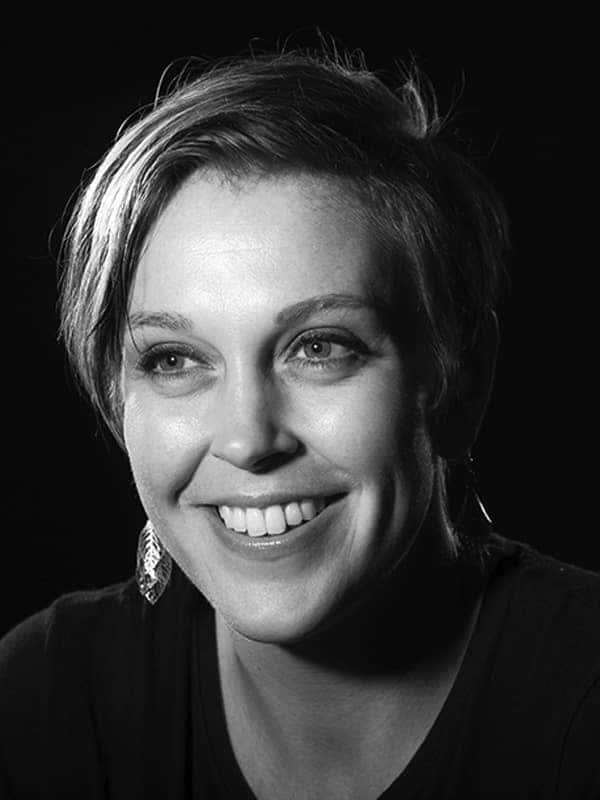 Associate Lighting Designer, Shakespeare in Love
Clare has worked as a Lighting Designer since 2011 across numerous productions in a variety of venues across Australia. Clare was a participant in the 2018 Women in Theatre program and undertook an attachment to Gloria, under Lighting Designer Paul Jackson that same year.
Published on 4 February 2019