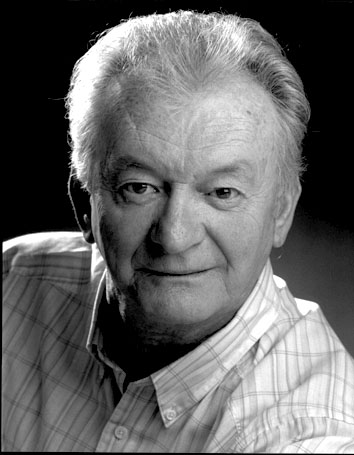 Melbourne Theatre Company is saddened to announce that much loved and respected actor Bob Hornery has passed away.
A funeral will be held at Southbank Theatre on Sunday 31 May at 11am.
Bob Hornery first performed with MTC in 1961 (then known as the Union Theatre Repertory Company) in a touring production of musical melodrama Sweeney Todd and was later asked to join the Company by founding Artistic Director John Sumner.
Bob went on to enjoy a long association with MTC and some of his more recent performances with the Company included Scarlett O'Hara at the Crimson Parrot, Don Juan in Soho, Entertaining Mr Sloane, Festen, Cyrano de Bergerac, The Visit, Great Expectations, The Tempest, Trelawny of the 'Wells, Burnt Piano, and The Comedy of Errors.
'Bob Hornery will always hold a special place in the Company's history and in the memories of everyone who knew and loved him,' MTC Executive Director Virginia Lovett said. 'He was very much a part of the MTC family and his presence on our stages will be sorely missed. Our hearts go out to his family and friends at this incredibly sad time.'
Bob Hornery took his final bow with Melbourne Theatre Company in the 2011 production of The Importance of Being Earnest alongside Geoffrey Rush and directed by Simon Phillips.
Working in both the UK and Australia, Bob's distinguished career spanned stage, TV and film. Among his many stage credits are A Funny Thing Happened on the Way to the Forum, Merry Widow for Opera Australia, The School for Scandal for STC and The Great Man for STCSA. On television he played Hec O'Farrell in Blue Heelers, Tom Kennedy in Neighbours, Cedric in Something in the Air, and the Pilot in Dr. Who, and he also featured in the Australian film Crackerjack. In 2010, Bob received the prestigious Equity Lifetime Achievement Award.
Published on 27 May 2015