We are thrilled to be premiering Benjamin Law's debut play and even more so that it's the first of four NEXT STAGE Originals appearing in our 2020 Season.

A prolific talent across many disciplines, Benjamin's dramatic writing is defined by an effortless and razor-sharp wit that's underpinned by honesty and reality. The experiences he writes about are fundamentally human and relatable, and his ability to handle light-hearted comedy as skilfully as he does more serious subjects is key to his stature as one of Australia's most exciting literary artists. He is also a master of character and dialogue from his extensive television-writing experience.
Benjamin has brought all this to the table in Torch the Place and the result is a poignant, deeply moving and very funny story that gives a beautifully humane insight into a complex mental health issue.
For this world premiere production, we welcome back actors Fiona Choi and Michelle Lim Davidson to our stage and see the MTC debuts of Max Brown, Diana Lin and Charles Wu. At the helm is our former Associate Director Dean Bryant, accompanied by a terrific creative team including three alumnae from our landmark Women in Theatre Program.
Torch the Place has been one of the most popular shows of 2020 so far, with the season all but sold out weeks before the first preview. We couldn't be prouder to see such an appetite for Australian writing from our audiences, and with half of this year's program made up of Australian stories there's much to look forward to.
Enjoy the show.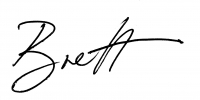 Brett Sheehy AO
Artistic Director & CEO

Virginia Lovett
Executive Director & Co-CEO
Published on 30 January 2020