As you take your seat inside the Sumner, you may have noticed that the walls are adorned with quotes from plays.
When the auditorium of the Sumner theatre was being conceived by ARM architecture and the theatre designers, there were concerns around the acoustics in the space. The acousticians explained that wooden panels with holes in them would be necessary to control the sound bounce inside the auditorium, so ARM architecture suggested making them visually interesting with lights behind the panels to shine through the holes. That was the lightbulb moment for then-Artistic Director Simon Phillips and General Manager Ann Tonks: what if the holes created words?
52 quotes from plays now adorn the interior of the Sumner, from Aristophanes' Ancient Greek comedy The Frogs (405 BC) through to Joanna Murray-Smith's Honour (1995). Some of the plays have even been staged again by the Company in the theatre's first decade. Below is a selection of the quotes from plays that have appeared on stage at MTC. Can you spot them in the auditorium in our virtual tour?
'

Walk! Not bloody likely. I

'

m going in a taxi.

'
Pygmalion by
George Bernard Shaw
Simon Chilvers, Sandy Gore & Frederick Parslow. PHOTO: Jeff Busby (1977)
'

God is a gentleman – he prefers blondes.

'
Loot by Joe Orton
Monica Maughan, Gil Tucker & Chris Gregory. PHOTO: David Parker (1984)
'

I do recommend a sex scandal.

'
Serious Money by Caryl Churchill
John McTernan, Richard Roxburgh, Belinda Davey, Robert Menzies, Kerry Walker & Ronald Arthur Becks. PHOTO: Jeff Busby (1988)
'

I didn't get to where I am by squeezing play-dough.

'
Dreams in an Empty City by
Stephen Sewell
Dennis Coard & Richard Piper. PHOTO: Jeff Busby (1989)
'

Let

'

s go! We can

'

t. Why not? We

'

re waiting for Godot.

'
Waiting for Godot by
Samuel Beckett
Jacek Koman, Ian Scott & Alex Menglet. PHOTO: Jeff Busby (1990)
'

On the way to a bran nue dae. Everybody, everybody say.

'
Bran Nue
Dae by Jimmy Chi & Kuckles
Steve Kidd, Leah Purcell & Stephen "Baamba" Albert. PHOTO: Jeff Busby (1993)
'

Cheerful's in my horoscope – what are you?

'
A Cheery Soul by Patrick White
Sue Ingleton, Robyn-Nevin, Judith McGrath, Iris Shand, Jackie Kelleher & Ian Scott. PHOTO: Jeff Busby (1996)
'

A salesman is got to dream boy – it comes with the territory.

'
Death of a Salesman by
Arthur Miller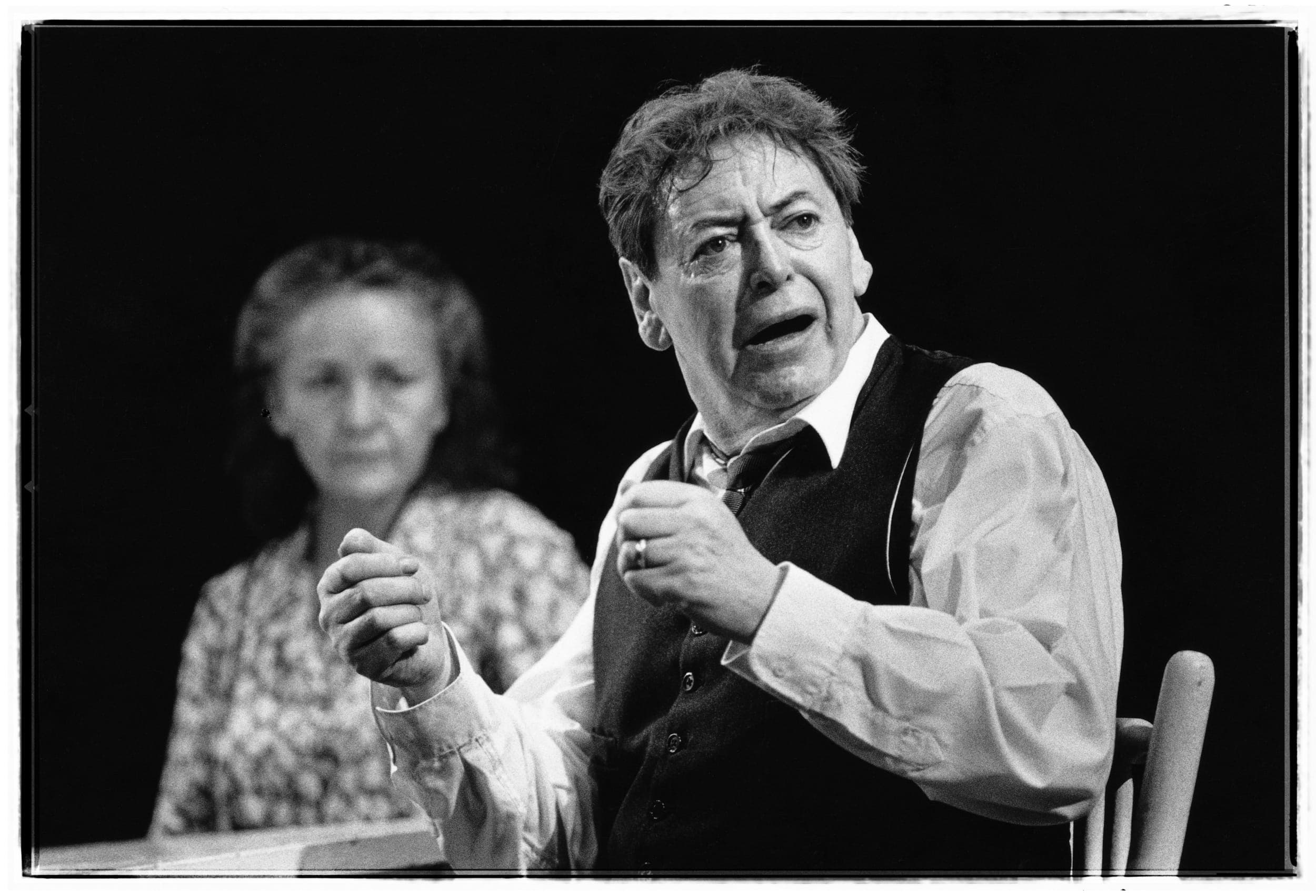 Sue Jones & Frank Gallacher. PHOTO: Jeff Busby (2000)
'

I'm afraid of depths.

'
Man the Balloon
by Matt Cameron
Richard Piper, Julie Forsyth, Francis Greenslade, Jane Turner & Ross Williams. PHOTO: Jeff Busby (2000)
'

We are such stuff as dreams are made on and our little life is rounded with a sleep.

'
The Tempest
by William Shakespeare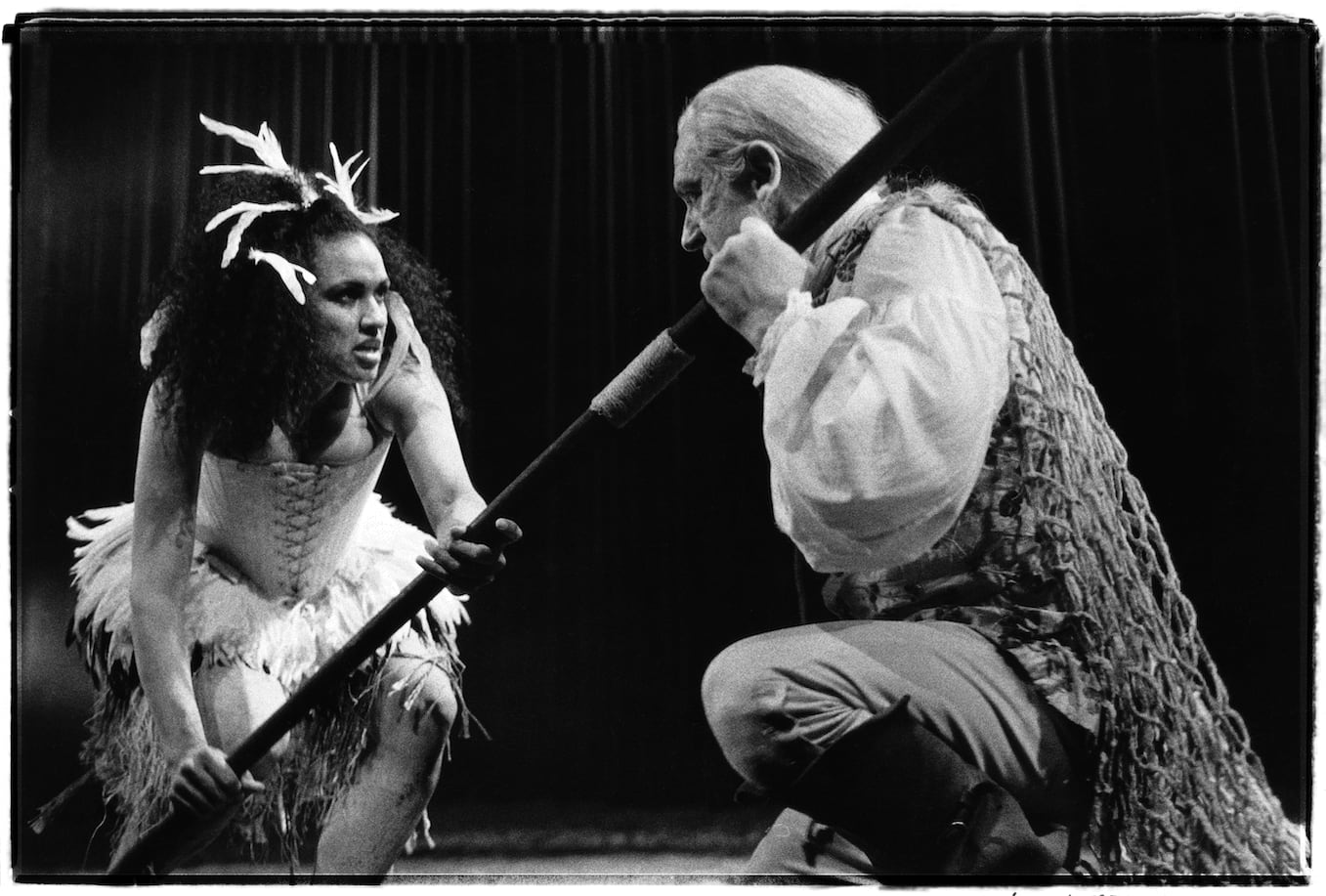 Margaret Harvey & John Stanton. PHOTO: Jeff Busby (2001)
'

The young are always unforgiving – it

'

s part of your charm.

'
Honour
by Joanna Murray-Smith
Janet Andrewartha & William Zappa. PHOTO: Jeff Busby (2004)
'

Speak the speech, I pray you, as I pronounced it to you, trippingly on the tongue.

'
Hamlet
by William Shakespeare
The cast of Hamlet. PHOTO: Jeff Busby (2011)
'

A grown up woman howling over a silly old kewpie doll, that's Olive for you.

'
Summer of the Seventeenth Doll by Ray Lawler
Steve Le Marquand & Alison Whyte. PHOTO: Jeff Busby (2012)
'

Put that coffee down – coffee is for closers.

'
Glengarry Glen Ross by
David Mamet
Alex Dimitriades. PHOTO: Jeff Busby (2014)
'

Extraordinary how potent cheap music is.

'
Private Lives by
Noël Coward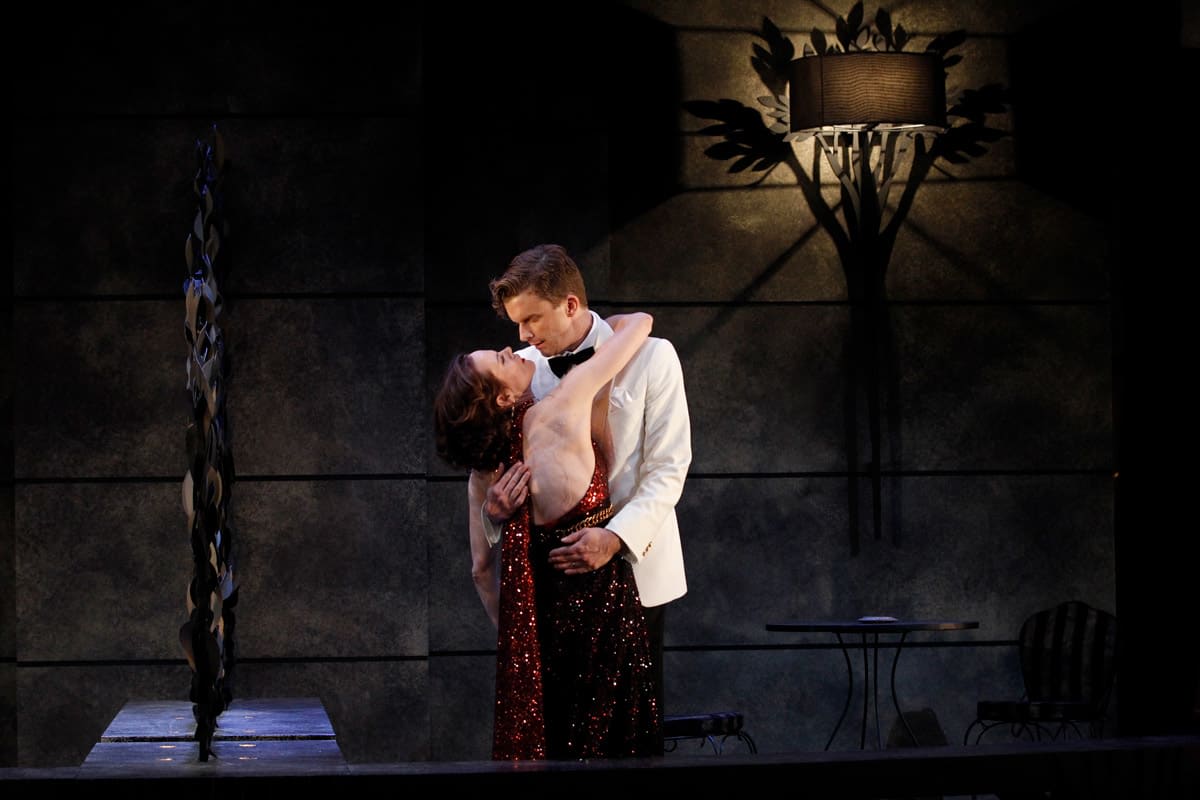 Leon Ford & Nadine Garner. PHOTO: Jeff Busby (2014)
Published on 12 May 2020