In 2016, our production of Jasper Jones captivated everybody who saw it – attracting audiences in droves and leaving only standing room available by the end of the season. It was one of those special shows with genuine cross-generational appeal.
Key to its appeal was the way it so vividly evoked rural Australia in its isolation, harshness and beauty, firmly embedding the landscape into the beloved coming-of-age story.
Storm Boy reunites the creative team behind Jasper Jones and welcomes Dead Puppet Society to the mix who, together with the remarkable cast of actors and puppeteers, transport us to the stunning Coorong in South Australia.
Under the direction of Sam Strong, this iconic Australian story is at once uplifting, mesmerising and deeply moving, and without question another gem of a show to welcome a whole new cohort of young theatre-goers, while enchanting long-time theatre lovers just as much.
At MTC we make it a priority to introduce young people to theatre and the arts because we know first-hand the important role it plays. Productions like Storm Boy, along with our award-winning Education Program, connect thousands of young people every year with first-rate theatre and unique opportunities including enrichment programs, distance education resources, scholarships and workshops, all with the aim of fostering students' love and understanding of the creative industries.
We hope you enjoy this special production of Storm Boy.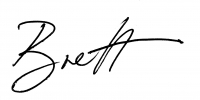 Brett Sheehy AO
Artistic Director & CEO

Virginia Lovett
Executive Director & Co-CEO
Published on 11 June 2019