Shakespeare in Love is undoubtedly the largest scale show we have undertaken in recent memory. That may be hard to believe following on from spectacular productions like Twelfth Night and An Ideal Husband in the past year, but this new creation exceeds them all.
With a cast of 14 – plus a dog – it features 80 incredible costumes crafted by our in-house wardrobe staff, as well as 30 Elizabethan ruffs made by hand and each taking more than a day to craft. Shakespeare in Love is as much a feast for the eyes as a fabulously entertaining night at the theatre.
Add to that the technical mastery in every aspect of the set, and a visionary creative team, and this is an Australian premiere production of which we're particularly proud.
Of course, an Elizabethan colossus such as this could be entrusted to none other than Simon Phillips, who has brought his unmistakable flair and precision to this joyous ode to theatre.
And what a joy it is. We are immensely proud of the cast, creative team and many master craftspeople we are fortunate to have within MTC, whose remarkable talent and finesse are on show here tonight.
Enjoy.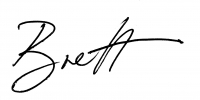 Brett Sheehy AO
Artistic Director & CEO

Virginia Lovett
Executive Director & Co-CEO
Published on 8 July 2019