After 29 years, Wardrobe Buyer Lucy Moran, is saying farewell to Melbourne Theatre Company. We caught up with with Lucy to learn a bit about her job, her favourite moments at the Company, and the best places to shop in Melbourne and beyond.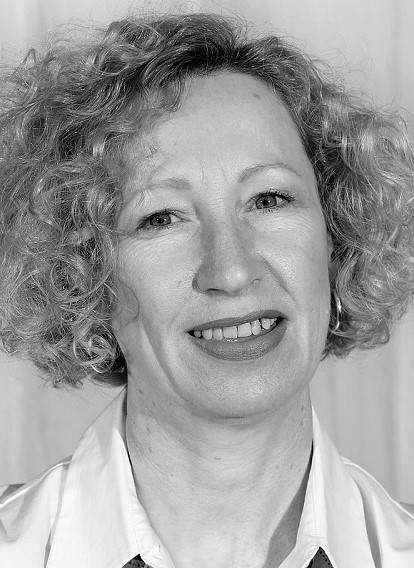 How did you get into this line of work?
My training was a two-year TAFE course in Fashion Studies which took me to The Rag Trade for a little bit, and then through friends, to film and television where I made costumes. My first production for MTC was the The First Born trilogy plays by Jack Davis, performed at the Fitzroy Town Hall in May 1988.
In brief, what has your job at MTC entailed?
Shopping, shopping, shopping and – oh yes! – more shopping. I've worked closely with the costume designers to help them realise their vision, while keeping an eye on the budget. Having fun is always allowed.
What has been the best thing about your job?
It's always a great feeling when I find what I am after and can cross that one off my list. Also I find people on the other side of the counters are so interested and willing to assist me in my quest. I have established some lovely relationships with many traders.
What has been the hardest thing about your job?
Buying women's jeans for other women and buying contemporary clothing out of season.
Where's the best place to buy fabric?
It depends on what you are looking for… give me a call – others have!
What are your favourite places to shop (for work or for yourself)?
I have no particular favourite, but Babka Bakery in Fitzroy is the best for the must have 'Bump In Cake'. Also, I much prefer Doncaster over Chadstone.
What is the most expensive purchase you have made for a production?
Unfortunately, it happened to be a man's suit from David Jones. It was the right colour and our tailor was on leave.
Do you have a favourite memory of a play or actor?
It would have to be anything that I stood up for at the end. A Little Night Music, Urinetown and August: Osage County (pictured above). You can't beat a bit of talent!
How do you feel about your 29 years with MTC?
My role here has suited me and I think I've done it well. I don't think I could ever make costumes to the standard of what is knocked out here. I'm always astonished. More period plays please – it's what we do best.
Having been at MTC for so long with others who have stayed the distance gives me a feeling of achievement and pleasure at what has been produced over the years. I can remember bringing my daughter into work when she was very little. I thought she might have ended up working in the Props Department she spent so much time there.

Having worked on over 300 productions, Lucy is one of MTC's icons and her dedication to the company and her achievements within the wardrobe department will be greatly missed.
Published on 6 October 2017