Production programmes are just $2 and are available for purchase in the theatre foyers.
You can also download a copy of the show programme for Working With Children before you head to the theatre, and a range of other information about the show – ranging from interviews to podcasts – can be found throughout the season here at mtc.com.au/backstage.
Following her acclaimed Green Screen as part of NEON Festival 2014, it is a great pleasure to welcome Nicola Gunn back to MTC and present her latest creation, Working With Children.
Nicola is one of Australia's most innovative theatre makers, creating incisive contemporary performance works that are sought after internationally.
She has an unrivalled ability to combine several art forms to enhance the performance narrative and tell complex stories, often exploring moral and ethical situations with her signature subversive humour.
To have the world premiere of Working With Children as part of our 2018 Season is a great thrill, as is the news that the work will have its international premiere in Seattle at On The Boards in February 2019.
At MTC we are committed to supporting independent artists in the development, production and showcase of their works and have done so through various successful collaborations in recent years. Working With Children is an example of these partnerships, as a work commissioned and produced through our NEON NEXT initiative.
Enjoy this world premiere production.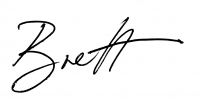 Brett Sheehy AO
Artistic Director & CEO

Virginia Lovett
MTC Executive Director & Co-CEO
Download the programme for Working With Children

Working With Children plays at Southbank Theatre from 30 August 2018.
Published on 27 August 2018