Production programmes are just $2 and are available for purchase in the theatre foyers. You can also download a copy of the show programme for WILD before you head to the theatre, and a range of other information about the show – ranging from interviews to podcasts – can be found throughout the season here at mtc.com.au/backstage.
One of the many special things about theatre is its ability to help us examine and make sense of the world in which we live. It is a playground and laboratory for ideas, discussions and exploration as we grapple with the modern world.
Mike Bartlett's Wild is a mystery thriller tackling some of the biggest issues of the digital era – privacy, identity, surveillance and security. This Australian premiere production may leave you with more questions than answers, but it is perhaps one of the most important plays to come out of London in recent years. You need only look to the daily news for evidence of this play's currency.
Wild welcomes back three extraordinary actors to MTC; Nicholas Denton, who was last seen in Jasper Jones, Anna Lise Phillips and Toby Schmitz, with MTC Associate Director Dean Bryant leading an excellent creative team that includes Sound Designer Sidney Millar, a member of MTC's 2018 Women in Theatre program.
At MTC we are fortunate to have a company of exceptional artisans on staff, whose craftsmanship is on display in each and every production. Their creativity and dedication to the art of theatre sees every challenge met with passion and determination to always find a solution. As you'll see
in Wild, some ingenious technological feats are at play and special mention must go to our Production Department for their brilliant work in making it possible. Enjoy.

Virginia Lovett
MTC Executive Director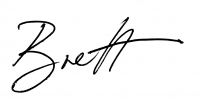 Brett Sheehy AO
Artistic Director
Download the programme for WILD

WILD plays at Southbank Theatre from 5 May 2018.
Published on 24 April 2018