Production programmes are now just $2 and are available for purchase in the theatre foyers. You can also download a copy of the Minnie & Liraz programme before you head to the theatre, and a range of other information about the show – ranging from interviews to videos – can be found throughout the season here at mtc.com.au/backstage.
At the beginning of every play's rehearsal period we feel a great sense of excitement, but never more so than when it's a world premiere of a new Australian work. In the case of Minnie & Liraz, it's both a new Australian play and a truly Melbourne story, and I am thrilled that it's Melbourne's audiences who get to see its first presentation in the world.
Minnie & Liraz has humour, honesty, warmth and imagination in spades, taking its audience on a wild and unpredictable ride. So strap yourselves in for some delicious twists and turns! Written by the inimitable Lally Katz and directed by Anne-Louise Sarks, this production brings together a wonderful team of actors and creative artists along with a little slice of Caulfield to MTC's home in the Arts Centre – the Fairfax Studio.
Throughout May, MTC's stages are filled with three brand new Australian plays – Three Little Words, Melbourne Talam and Minnie & Liraz. They are three very different stories, but each a wonderful example of the work of the unique and talented writers we have in this country.
MTC has a long history of working with and supporting local writers and our commitment remains as steadfast as ever. It fills me with immense pride that Melbourne audiences continue to echo this support by being such great advocates for new works, so thank you and I hope you enjoy this world premiere production.
See you at the theatre!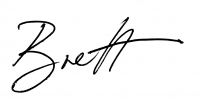 Brett Sheehy
MTC Artistic Director
Download the Programme

Minnie & Liraz plays at Arts Centre Melbourne from 12 May.
Published on 9 May 2017