Production programmes are now just $2 and are available for purchase in the theatre foyers. You can also download a copy of the Faith Healer programme before you head to the theatre, and a range of other information about the show – ranging from interviews to videos – can be found throughout the season here at mtc.com.au/backstage.
MTC is delighted to present Melbourne audiences with this exceptional production, which arrives in the Sumner after an award-winning season at Belvoir in Sydney.
As with many great productions it begins with an astonishing and uniquely structured play, built around an arresting story that takes hold of you and draws you in. Then it is placed safely in the hands of an immensely talented cast and creative team who add all the elements required to give it life, meaning and presence. Faith Healer ticks all these boxes, and then some.
Faith Healer is considered Irish playwright Brian Friel's masterpiece. With a mythic resonance and the drama of Gaelic folklore woven through four captivating monologues, it is a story of great power that I'm sure will stay with you long after the curtain call, as it did with me. Under the direction of Judy Davis, the production has been crafted by artists of the highest calibre in the country and, following the acclaimed season at Belvoir, Colin Friels and Alison Whyte received Sydney Theatre Awards as Best Actor and Best Supporting Actor for their performances. When the stars align like this, you know you're in for something special.
Faith Healer is the first of three collaborations with interstate theatre companies in this year's season. Such collaborations are at the heart of the modern theatre industry, opening doors to new artists, ideas, resources and audiences. Combining forces with our interstate colleagues makes for a richer cultural landscape across the country and, ultimately, the chance for more people to see extraordinary theatre, such as this very special production of Faith Healer. Enjoy!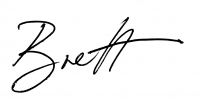 Brett Sheehy
MTC Artistic Director
Download the Programme

Belvoir's production of Faith Healer, plays at Southbank Theatre from 4 March.
Published on 26 February 2017