Production programmes are now just $2 and are available for purchase in the theatre foyers. You can also download a copy of the Born Yesterday programme before you head to the theatre, and a range of other information about the show – ranging from interviews to videos – can be found throughout the season here at mtc.com.au/backstage.
Welcome to Melbourne Theatre Company's first production for 2017, Born Yesterday.
With any revival of a classic, even a 20th century classic, we need to be mindful of the times in which we are presenting it. And a more timely revival of Garson Kanin's 1946 masterpiece would be hard to imagine.
This glamorous, funny but also darkly probing work explores the corruptions and machinations which can ferment when power is put in the wrong hands. In this case it's the hands of a bullying businessman who winds up in Washington DC with the aim of manipulating politics for his own gain.
To re-ignite this marvellous play, which had one of the longest runs in Broadway history, MTC Associate Director Dean Bryant has assembled a dream creative team. Dale Ferguson's lavish set and costume designs, lit with finesse by Matt Scott, coupled with Mathew Frank's electric composition and a sensational cast, make this production a thrilling night at the theatre, and an interesting coda to America's brutal presidential election last year.
And to continue into 2017 we have an outstanding program of theatre lined up. In our Southbank Theatre and Arts Centre Melbourne venues there's John from Pulitzer-Prize winner Annie Baker; Shakespeare's ultimate tragedy Macbeth, directed by MTC veteran Simon Phillips; a comedy which many consider to be the funniest play ever written, Noises Off and a range of premieres from some of Australia's most exciting playwrights including Lally Katz, Joanna Murray-Smith and Eddie Perfect.
We're promising a wonderful year of theatre and all of us here at MTC are delighted you've joined us for the ride.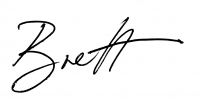 Brett Sheehy
MTC Artistic Director
Download the Programme

Our Season 2017 opener, Born Yesterday, plays at Southbank Theatre from 14 January.
Published on 9 January 2017