Production programmes are just $2 and are available for purchase in the theatre foyers. You can also download a copy of the show programme for Abigail's Party before you head to the theatre, and a range of other information about the show – ranging from interviews to podcasts – can be found throughout the season here at mtc.com.au/backstage.
In 1977 Mike Leigh set a new standard for audacious domestic satire with Abigail's Party, and forty years on it remains a fiercely sharp portrait of middle class aspirations.
This iconic play arrives at Melbourne Theatre Company for the first time in a revival full of energy, boldness and humour, along with the subtle darkness ever-present in Leigh's writing.
This production also marks the MTC mainstage debut of director Stephen Nicolazzo, after previously working with the Company as part our 2014 NEON Festival of Independent Theatre, and as an Assistant Director on Double Indemnity and Di and Viv and Rose.
It is always a proud moment when an alumnus of MTC programs and initiatives returns to the Company in a new capacity. Through all our artist access initiatives we seek to create pathways leading to future work opportunities and collaboration across the sector. In 2018, our many popular initiatives including our Women in Theatre and Indigenous Scholarship Programs, MTC Ambassadors, Cybec Electric play readings and Assistant Director positions will continue to open doors for dozens more theatre professionals and students pursuing work in creative industries.
With some of Australia's most exciting theatre makers as your hosts this evening, sit back and get comfortably uncomfortable at Abigail's Party.

Virginia Lovett
MTC Executive Director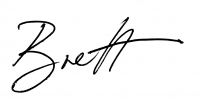 Brett Sheehy AO
Artistic Director
Download the programme for Abigail's Party

Abigail's Party plays at Southbank Theatre from 17 March 2018.
Published on 14 March 2018