Production programmes are just $2 and are available for purchase in the theatre foyers.
You can also download a copy of the show programme for A Doll's House, Part 2 before you head to the theatre, and a range of other information about the show – ranging from interviews to podcasts – can be found throughout the season here at mtc.com.au/backstage.
A Doll's House, Part 2 was one of the most talked about shows on Broadway last year, and for good reason.
Lucas Hnath has taken Henrik Ibsen's classic and told the story of what happened next. An audacious act by Hnath, for sure, but one executed with such skill that it honours the original beautifully while giving new life to the infamous characters.
The result is a creation with a unique voice, infused with humour and a masterful blend of the traditional and the modern. We couldn't be happier that Melbourne gets to see it in its first international production.
Directed by 2018 Helpmann Award-winner and MTC Associate Director Sarah Goodes, A Doll's House, Part 2 stars Marta Dusseldorp, 20 years after last performing with the Company, alongside Zoe Terakes, making her MTC debut, and Company favourites Deidre Rubenstein and Greg Stone. This stellar line-up, along with the brilliant design team, have brought the show to life impeccably.
We're busily gearing up for our 2019 Season Launch on Tuesday 4 September when all the exciting details of the productions and artists joining MTC next year will be revealed. We can't wait to share it all with you and look forward to another fantastic year of theatre.

Virginia Lovett
MTC Executive Director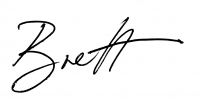 Brett Sheehy AO
Artistic Director
Download the programme for A Doll's House, Part 2

A Doll's House, Part 2 plays at Southbank Theatre from 11 August 2018.
Published on 2 August 2018