The Private Lives team has been in rehearsal for three weeks. Between dressing sharply for their rehearsal period and walking around MTC HQ speaking in Received Pronunciation ( the standard accent of Standard English, often described as 'typically British'), here's a quick summary of what they've done in this time, with photographic evidence from the team, such as Lucy Durack and Leon Ford.
1. They were presented with their personalised show mugs.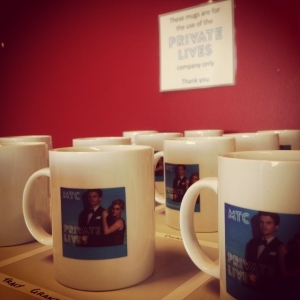 2. Taken many Instagram snaps, like this one on their first day of rehearsals.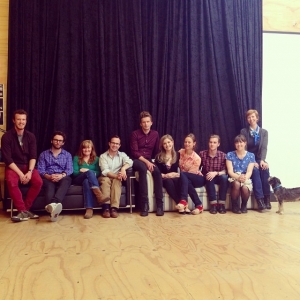 3. Attended a morning tea.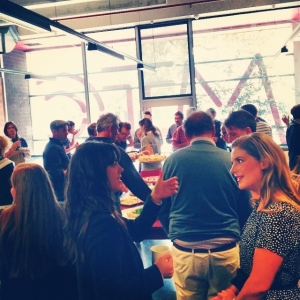 4. Attended another morning tea.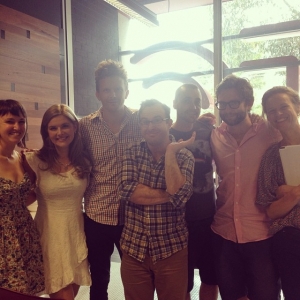 5. Attended a few more cake-related celebrations.

6. Had some singing sessions around the piano.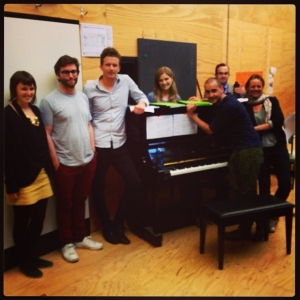 7. Posed next to the piano.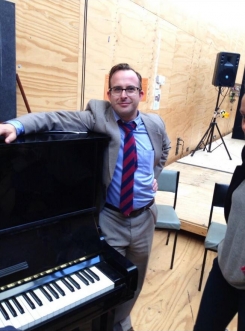 8. Posed for a photo shoot.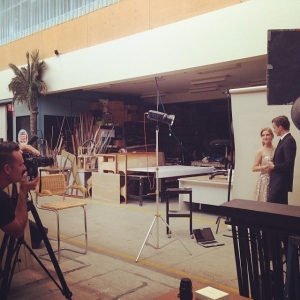 9. Discovered a new line-learning technique.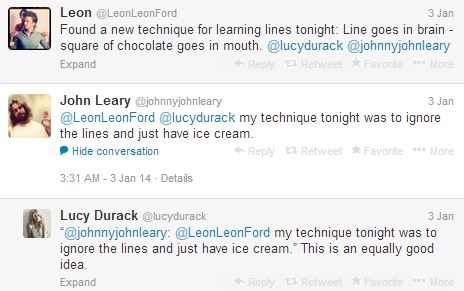 Amongst all the fun (and morning teas) the cast and crew have been very busy bringing Noël Coward's classic comedy to life. You can catch the finished product from 25 January at Southbank Theatre, with the best seats available after 26 February.
Published on 7 January 2014