With a near-sold-out season months before the first preview, Photograph 51 is one of our most in-demand productions of Season 2019, and it's not hard to see why. Directed by Pamela Rabe, featuring a cast of extraordinary talent and backed by a brilliant creative team, this fascinating play has all the ingredients for perfect alchemy.

Anna Ziegler's Photograph 51 takes us back to 1950s London, where the discovery of the DNA double helix structure would unlock the 'secret of life', and Rosalind Franklin's contribution would be overlooked for decades. This delicate play puts her back in the picture and shines a light on the challenges she faced as a woman in a male-dominated field and the price she paid.
Beyond the story, however, Photograph 51 reminds us of the shared intentions of art and science. Both seek to improve our understanding of the world around us, to make sense of life, test ideas and see things from another perspective. The results of these discoveries have the possibility to permanently alter our understanding of the world while continuing to feed our curiosity and pursuit of knowledge.

At MTC we are proud to present stories like this that reframe what we know about moments in time and the experiences of others.

Enjoy this Australian premiere production.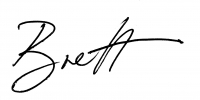 Brett Sheehy AO
Artistic Director & CEO

Virginia Lovett
Executive Director & Co-CEO
Published on 23 October 2019