Congratulations to all of last night's 2016 Green Room Award nominees and winners. We were thrilled that three of the productions featured in our Season 2016 – Miss Julie, Lilith: The Jungle Girl and Ladies in Black – were recognised among last night's winners.
Kip Williams' adaptation of Stringberg's Miss Julie was awarded Best Production, Best Direction (Kip Williams) and Best Digital Media Design and Integration in the Theatre Companies category.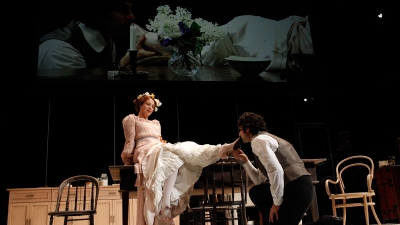 Robin McLeavy and Mark Leonard Winter in Miss Julie. Photo by Jeff Busby.

Sisters Grimm's Lilith: The Jungle Girl, as part of NEON NEXT, also received three awards in this category – Best Ensemble (Candy Bowers, Ash Flanders, Genevieve Giuffre), Best Set & Costume Design (Marg Horwell) and Best New Writing/Adaptation for the Australian Stage (Ash Flanders, Declan Greene).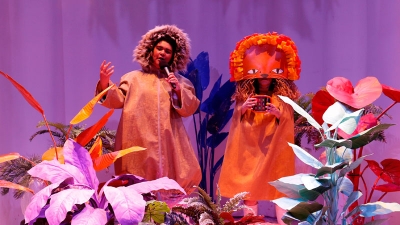 Candy Bowers and Genevieve Giuffre in Lilith: The Jungle Girl. Photo by Jeff Busby.

In the Music Theatre category, Naomi Price was awarded Best Female in a Supporting Role for her performance as Fay in Queensland Theatre's production of Ladies in Black.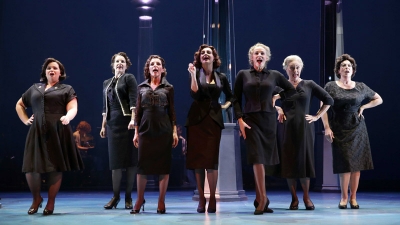 The cast of Ladies in Black. Photo by Rob Maccoll.

Congratulations again to all artists nominated in this year's Awards. You can view the full list of winners and nominations on the Green Room Awards website.
Published on 28 March 2017