Hollywood superagent, Sue Mengers, was once described as 'more powerful than the stars she handles'. Now internationally acclaimed actor Miriam Margolyes is bringing Sue Mengers back to life in John Logan's one-woman Broadway hit, I'll Eat You Last.
In this episode of MTC Talks, Fiona Gruber speaks to Miriam Margolyes about her own experiences of Hollywood, the terrors and exhilaration of acting, and how she is and isn't like the woman she is portraying on stage.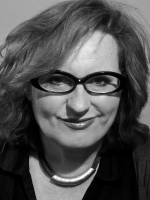 Fiona Gruber is a features writer and broadcaster on the arts for a range of publications including The Age, The Sydney Morning Herald, The Australian, The Guardian, The Australian Book Review, Opera Now and The Times Literary Supplement. She produces and presents features for ABC Radio National's Books and Arts Daily, formerly worked on ABCTV's Sunday Arts and hosted a weekly arts program, The Opening on PBSFM. She co-founded the fabled arts club, Gert's Sunday Salon, which won a Green Room Award for services to cabaret. You can receive updates from Fiona Gruber on Twitter.
Born in Oxford, England in 1941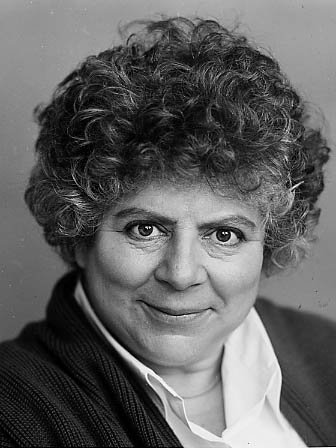 and educated at Newnham College, Cambridge, Miriam Margolyes is a veteran of stage and screen. Winner of the BAFTA Best Supporting Actress Award in 1993 for The Age of Innocence, she also received Best Supporting Actress at the 1989 LA Critics Circle Awards for her role in Little Dorrit and a Sony Radio Award for Best Actress in 1993 for her unabridged recording of Oliver Twist. Her major film credits include Yentl, Little Shop of Horrors, I Love You To Death, End of Days, Sunshine, The Age of Innocence, Cold Comfort Farm, Magnolia, The Life and Death of Peter Sellers, Babe, Mulan, Modigliani, Being Julia, and Ladies in Lavender. She was Professor Sprout in Harry Potter and the Chamber of Secrets and Harry Potter and the Deathly Hallows. On television she has appeared most memorably in Merlin, Doc Martin, Miss Fisher's Murder Mysteries, Old Flames, Freud, Life and Loves of a She Devil, Blackadder, The Girls of Slender Means, Oliver Twist, The History Man, Vanity Fair, and Supply and Demand. Her BBC TV documentary series Dickens in America was a worldwide success. Miriam Margolyes previously appeared for MTC in Realism and Blithe Spirit. Her other notable stage credits include Wicked, The Importance of Being Earnest, The Way of the World, The Vagina Monologues, Romeo and Juliet, She Stoops to Conquer, Orpheus Descending, Endgame, The Killing of Sister George, The Threepenny Opera, and her own award-winning, one-woman show, Dickens' Women, performed throughout the world. In 2002, Her Majesty The Queen awarded her the Order of the British Empire for her services to Drama. Last year she became an Australian citizen.

You can hear more from the MTC Talks series here.
Published on 23 October 2014