"I realised I wasn't just writing a play about IVF… I was writing about what humans do in the face of mortality."
In this latest edition of MTC Talks, playwright Kylie Trounson tells Fiona Gruber about the incredible process of writing about her father Alan Trounson's breakthroughs in IVF research – including meeting some of his harshest critics, and weaving her own journey towards parenthood into the mix.
"The pursuit of trying to have your own biological child and see your line continue… is that the same thing as creating a scientific breakthough and leaving that legacy to world?"
You can listen to this great discussion about life and legacy by clicking the Play button below.
Kylie's play, The Waiting Room, is playing at Arts Centre Melbourne, Fairfax Studio from 15 May to 27 June. Learn more and book tickets here.
In this podcast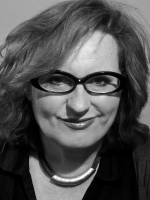 Fiona Gruber is a features writer and broadcaster on the arts for a range of publications including The Age, The Sydney Morning Herald, The Australian, The Guardian, The Australian Book Review, Opera Now and The Times Literary Supplement. She produces and presents features for ABC Radio National's Books and Arts Daily, formerly worked on ABCTV's Sunday Arts and hosted a weekly arts program, The Opening on PBSFM. She co-founded the fabled arts club, Gert's Sunday Salon, which won a Green Room Award for services to cabaret. You can receive updates from Fiona Gruber on Twitter.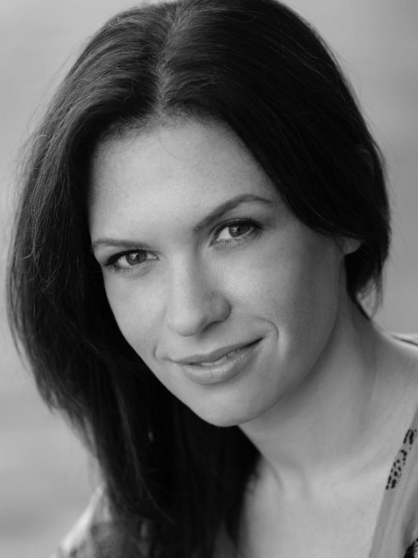 The Waiting Room's is Kylie Trounson's first mainstage production, although, over the past decade, her writing has been recognised on the independent scene. Her plays Uninvited Guests and Hotel were both Melbourne Fringe Festival Award-winners and, as Writer in Residence at Red Stitch in 2010–11, she wrote Merman, which was shortlisted for the Patrick White Playwrights' Award. Her other plays include The Man with the September Face, Love Letters, The Hyacinth Project (La Mama), and The Lost Story of the Magdalene Asylum (Peepshow; 2010 Green Room nomination for Best Site-specific Work). Trounson is also an actor, appearing on stage in One Cloud (Lady Muck), Hong Kong Dinosaur (MTC, Lawler season), In Train (Arts Centre Education), Green Wolf (La Mama), Gypsy Girl (St Martins), Hotel (Uninvited Guests), Uninvited Guests (Uninvited Guests) and The Not Yet Beautiful Girl (Aubergine Theatre). Her television appearances include Please Like Me, Neighbours, City Homicide, Tangle, and Underbelly. Her feature film credits include Noise, Exit, and the forthcoming A Month of Sundays.
Featured image of Alan and Kylie Trounson by Craig Sillitoe, courtesy of MTC Media Partner The Age. You can learn more about The Waiting Room, and Kylie Trounson's journey while writing the play, in this feature from The Age.
Published on 4 May 2015