A powerful, darkly humorous exploration of identity in the age of social media, Complexity of Belonging peers into the lives of nine interconnected individuals as they grapple with the question: how and where do I belong?
In this episode of MTC Talks, Fiona Gruber speaks to the pair behind the production: German writer and director Falk Richter, and Chunky Move Artistic Director Anouk van Dijk.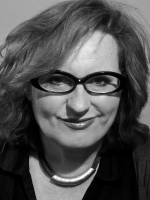 Fiona Gruber is a features writer and broadcaster on the arts for a range of publications including The Age, The Sydney Morning Herald, The Australian, The Guardian, The Australian Book Review, Opera Now and The Times Literary Supplement. She produces and presents features for ABC Radio National's Books and Arts Daily, formerly worked on ABCTV's Sunday Arts and hosted a weekly arts program, The Opening on PBSFM. She co-founded the fabled arts club, Gert's Sunday Salon, which won a Green Room Award for services to cabaret. You can receive updates from Fiona Gruber on Twitter.
Falk Richter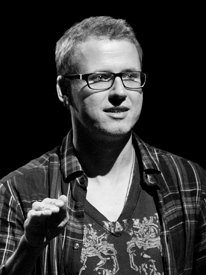 is one of the most important German playwrights and directors of his generation. His plays have been translated into more than 25 languages and are produced all over the world. Apart from writing and directing his own plays, Richter has directed Shakespeare, Tschechow, Schiller, Brecht, and a number of contemporary writers such as Caryl Churchill, Harold Pinter, Martin Crimp, Sarah Kane, Jon Fosse, Mark Ravenhill, Lars Noren, Roland Schimmelpfennig, and operas by Tschaikowsky, Strauss and Weber, as well as by Hans Werner Henze, Jörg Widmann and Jörn Arnecke. Richter has been director in residence at the Schaubühne in Berlin since 2000, and has also worked freelance at theatres such as the Burgtheater in Vienna, Schauspielhaus Hamburg, Schauspielhaus Zurich, Salzburger Festspiele, Vienna States Opera, Ruhrtriennale, Theatre National Brussels, Royal National Theatre Oslo, Frankfurt Opera. He has shared a long collaborative association with Anouk van Dijk, a relationship that has seen the creation of productions Nothing Hurts (1999), a co-production with Kampnagel Hamburg and Springdance Festival (Netherlands); Trust (2009) and Protect Me (2010) in co-production with the Schaubühne Berlin; and most recently, Rausch (2012) – a co-production with Düsseldorfer Schauspielhaus. Trust, Protect Me and Rausch have been performed extensively in Europe and internationally, with Rausch most recently being performed at the prestigious 2013 Festival d'Avignon.
Anouk van Dijk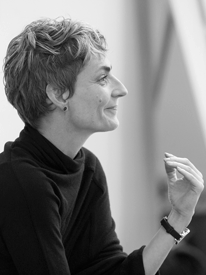 is a choreographer, dancer, artistic director of Chunky Move and the creator behind the movement system, Countertechnique. Having graduated from the Rotterdam Dance Academy in 1985, Van Dijk spent the next ten years as a lead soloist for Rotterdam Dance Company and Amanda Miller's Pretty Ugly Dance Company. From early in her career she was attracted to the creation of performance and from 1996 committed herself exclusively to the conception, construction and performance of her own work. In 1998, Van Dijk formed her own company anoukvandijk dc, which has gone on to produce twenty full-length works that have toured the globe, attracting broad audiences and critical acclaim. In 2012 Van Dijk was awarded the Golden Swan (Gouden Zwaan) – the Netherlands' most prestigious dance accolade – in recognition of her outstanding artistic and academic contribution to dance in her home country. In the same year, Van Dijk premiered her debut work, An Act of Now, for Chunky Move, the third production in her ongoing Mensch series. The production went on to win The Age Critics' Award for best new Australian work in the Melbourne Festival. She has since premiered two other works for the Company, 247 Days in March 2013 and Embodiment 1:1:1 in October of the same year.
You can hear more from the MTC Talks series here.
Published on 30 September 2014