'I've always been very interested in the way we perceive women who don't naturally take to motherhood.'
In this episode of MTC Talks, Fiona Gruber speaks to playwright and theatre director, Deborah Bruce, about motherhood, morality and her play, The Distance.
You can listen to the interview by clicking the Play button below.
Deborah Bruce's The Distance, is playing at Southbank Theatre from 5 March.
You can learn more about the play, and book tickets, here.
In this podcast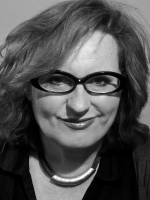 Fiona Gruber is a features writer and broadcaster on the arts for a range of publications including The Age, The Sydney Morning Herald, The Australian, The Guardian, The Australian Book Review, Opera Now and The Times Literary Supplement. She produces and presents features for ABC Radio National's Books and Arts Daily, formerly worked on ABCTV's Sunday Arts and hosted a weekly arts program, The Opening on PBSFM. She co-founded the fabled arts club, Gert's Sunday Salon, which won a Green Room Award for services to cabaret. You can receive updates from Fiona Gruber on Twitter.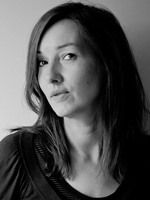 Deborah Bruce is a celebrated theatre director and playwright with over 20 years of experience. She recently began writing and several of her works have been published by Nick Hern books. She wrote her first stage play, Godchild in 2010, and The Distance in 2012, for which she was a finalist in the 2012/13 Susan Smith Blackburn Prize. Deborah Bruce is currently under commission to the National Theatre and is developing a project with the director Charlotte Gwinner for the National Theatre Studio.
Published on 4 March 2016