It's a big year for Samuel Beckett, with productions of his works being staged up and down the country in the next few months. In preparation for our production of his 20th Century masterpiece Endgame, journalist Fiona Gruber spoke to Beckett expert Dr Mark Byron from the University of Sydney about the influences and ideas behind Beckett's work, and why he is a writer for all nationalities and ages.
Our cast – Julie Forsyth, Colin Friels, Rhys McConnochie and Luke Mullins – are now busy in the rehearsal rooms with MTC Associate Artistic Director and self confessed "Beckett Nerd" Sam Strong, who wrote a brilliant piece about Beckett's timeless appeal which recently appeared on the Daily Review – check it out here.
And you can see the cast in the rehearsal room in the photo gallery on this page. To see more images and learn more about the production, visit the Endgame play page.
In this podcast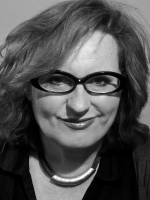 Fiona Gruber is a features writer and broadcaster on the arts for a range of publications including The Age, The Sydney Morning Herald, The Australian, The Guardian, The Australian Book Review, Opera Now and The Times Literary Supplement. She produces and presents features for ABC Radio National's Books and Arts Daily, formerly worked on ABCTV's Sunday Arts and hosted a weekly arts program, The Opening on PBSFM. She co-founded the fabled arts club, Gert's Sunday Salon, which won a Green Room Award for services to cabaret. You can receive updates from Fiona Gruber on Twitter.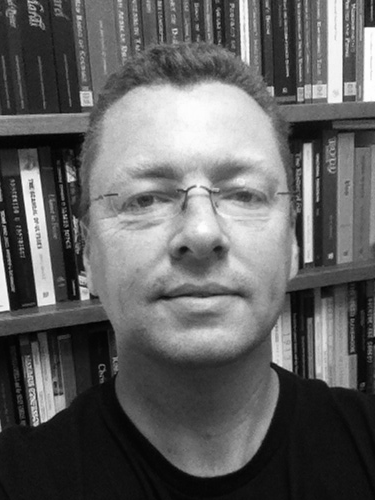 Dr Mark Byron teaches and researches twentieth-century literature (drama, prose, poetry), with a focus on modernism. His research interests include Samuel Beckett, textual criticism, editorial theory and hermeneutics. He is currently working on the Samuel Beckett Digital Manuscript Project; a complete digital transcription of the 980-page manuscript and partial typescript of Samuel Beckett's Watt, with scholarly apparatus and various search and interpretive functions. He has written extensively on Samuel Beckett and in 2007 edited a collection of essays examining Endgame (Mark Byron, ed. Samuel Beckett's Endgame. Rodopi, 2007).

Endgame by Samuel Beckett is playing at Southbank Theatre, The Sumner from 21 March to 25 April.
Samuel Beckett image by Roger Pic, courtesy of Wikimedia Commons
MTC Endgame rehearsal images by Gina Milicia
Published on 11 March 2015